Are you ready to fall in love with the amazing nature of Malaysia? Then a trip to Kuala Selangor is just for you. Located 70 km away from the capital city, Kuala Selangor makes a perfect destination for nature lovers and romantic couples. You'll get a kick out of communicating with the silvery langurs (silver leaf monkeys), visit Batu Caves, and get a spectacular view of twinkling fireflies in the night. There are many excursions to Kuala Selangor from Kuala Lumpur organized by local guides. You can take an excursion and maybe meet some Russian women for marriage or go there on your own. Here are some attractions you cannot miss.
Batu Caves
Just north of Kuala Lumpur, there is a spot that is difficult not to notice. It is Batu Caves, the largest Hindu Temple outside India. Each of these natural limestone caves is dedicated to some deity. The statue of Murugan, a Hindu deity, which is 42.7 meters high and the tallest in Malaysia, sits at the foot of Batu Caves. 272 steps lead to the top of the main cave temple where you can explore the main temple and enjoy a stunning view of Batu Caves. Many tourists flock here during the Thaipusam festival, which is celebrated annually in January or February.
Bukit Melawati (Melawati Hill)
Start your acquaintance with Kuala Selangor from visiting the ruins of Fort Altingsburg built by the Dutch. There is a nice white lighthouse on the top of the hill and a poisoned well used to torture the traitors among the remnants of the old days. Apart from looking at some historical artifacts, you can contemplate an amazing landscape. However, the main attraction of the hill is the colony of silver leaf monkeys (langurs) which are incredibly adorable. They are not like other wild monkeys – they are tame and friendly. You don't expect that they will pickpocket you. No, these guys just want your attention and some food that you can buy there on the hill. Adult monkeys are silver-grey and their babies are orange. After communicating with these adorable creatures, you can chill out and eat some fresh local seafood in one of the Kuala Selangor restaurants.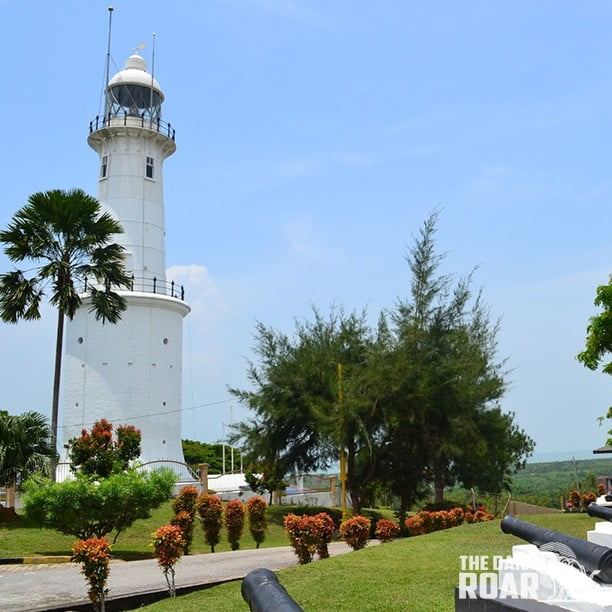 Kampung Kuantan Firefly Park
True magic awaits you in the Firefly Park. Most tourists set off for Kuala Selangor particularly for one main reason – to catch sight of thousands of fireflies that shine like stars in the dark. Don't miss the chance to explore the Kuala Selangor Nature Park before the sun sets. Its flora and fauna will enchant you. To see the fireflies, you should take a boat tour around the park that lasts 45 minutes. Boat tours start from 19.30 onwards. There are usually a lot of tourists, but the place is not crowded. People line up on a jetty and wait until the number of their boat is announced. After they put on life-jackets and board their boats, the journey begins. The mangrove trees are studded with luminescent fireflies that make you feel like you're surrounded by Christmas trees. It's hard to restrain your emotions because what you see is simply awesome. You sit in a complete silence and hear the sounds of cicadas. If you're very attentive, you'll notice that fireflies illuminate in different ways. They blink with different frequencies. This way, they look for mates. Those fireflies with synchronized blinking mate with each other.
Here are some tips before you take a boat ride:
Keep quiet as the fireflies get scared of external noise and stop twinkling.
Turn off or mute your mobile phone.
It's forbidden to catch fireflies, but you can stretch your hand to let a firefly sit on it.
You can use your camera, but the photos don't render all that shining beauty you see with your eyes.
Calm down and fully enjoy the spectacle.