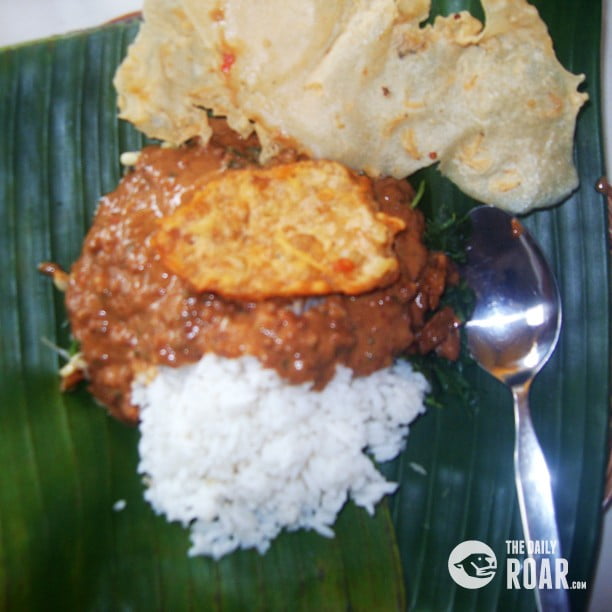 Talking about Indoensian traditional food, we should include one unique food from East Java. It is called Pecel Madiun which comes from Madiun, a small town in East java. Actually, this food has already existed dan has been widely known since the Japanese ocuupation. Some sources mention that it was a side dish of rice when the economic situation in Indonesia was very bad during the Japanese occupation. It has become an alternative food. Many people at that time were unable to buy and consume red meat as its price was very expensive.

Containing various vegetables and peanut sauce, pecel has become a cheap, yet nutritious food.
Despite the fact that it is a simple food, it can survive and still exist as it is passed down from one generation to another. It can also compete with western food coming in to Indonesia. Plenty of traditional food lovers enjoy this food as this is a home-made food which is more nutritious than fast food at fast food outlets.

The Ingredients of Pecel Madiun

Pecel is just like Gado-gado from Jakarta or Karedok from West java. Pecel Madiun is culinary which is dominated by vegetables. Usually in a portion of Pecel, there are spinach, bean sprouts, string beans, cassava leaves and cucumber. All of those vegetables, except cucumber, should be boiled before they are served.

It is served on top of a portion of warm rice and it is poured with hot and spicy peanut sauce. Side dishes like tempe, kerupuk or rempeyek can be added. It tastes delicious, crunchy and smells good as there are slices of orange leaves in the peanut sauce.

Pecel Madiun Outlets in and around Jakarta

In Jakarta, there are some famous Pecel Madiun outlets. We can find them in Kalibata, Taman Mini Indoensia Indah and Cibubur. The one located near the second entrance of Taman Mini Indonesia Indah is usually crowded by plenty of pecel lovers during lunch. "Pecel Madiun bu Ida", another outlet in Cibubur is also full of pecel lovers as it is strategically located.
In Depok, we can go to "Pecel Madiun Mbak Ira", a famous outlet on Jalan Margonda. It is located across the street from Depok Mall. This outlet is usually crowded during lunch or weekend. There is also a not-so-famous outlet which is located on Jalan Kelapa Dua near Brimob Headquarters but it only opens during breakfast. The price of one portion is relatively cheap, starting from Rp. 7,000 depending on the side dish and the outlet.

All in all, Pecel Madiun is one of Indonesian traditional foods that is delicious, healthy and quite famous among food lovers in Indonesia.




/// Written by Eko Suhariyanto, Indonesia