Having visited the Batanes islands for the first time, I am fascinated about Ivatans', native people of Batanes, way of life. And what better way to know them by tasting their food, am I right?!
During a 3-day 2-night stay in Batanes, the Sabtang island tour is included. Sabtang island is a well preserved example of Ivatan culture. During the tour, one will experience a visit to some villages which lives like the old times; living in stone houses, having backyard gardens, and neighbors are friends. The tours last for a whole day.
Included in a Sabtang island tour is a traditional Ivatan lunch by the beach. Inclusive on the menu were: spiced rice with Turmeric, buttered lobster, seaweed salad, sautéed butter gourd, coconut crab, tilapia steak, pork adobo, and dessert made from a native root crop topped with sweetened coconut.
Turmeric Rice
The rice has a light favor perfect partner with seafood and other savory dishes. Knowing that everything in Batanes is organic, it's a healthy way of enjoying your rice.
Pork Adobo
A traditional dish of Filipinos, you can "adobo" almost anything. Just add vinegar and soy sauce in almost any meat or vegetable, its already Adobo.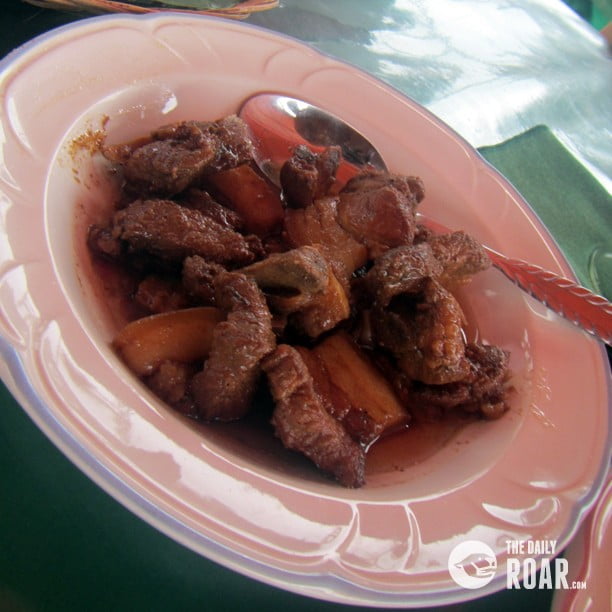 Sauteed Bitter Gourd
Bitter gourd is considered as a "super food". It is a stable vegetable in farm lands in almost all places in the Philippines.
Suffering diabetes? Bitter gourd should be your bestfriend! Here is Batanes, they saute this vegetable with scrambled egg, diced carrots and diced pork.
Talapia Streak
Cooked with soy sauce and onion rings, it's a great way of enjoying your humble fish. In the Philippines, almost any fish can be "steak-ed".
Seaweed Salad

The seaweeds of Batanes is different. It has fine fibers than other seaweeds with jelly-like composition. "Lumot or seaweeds are cooked with soup or as a salad.
It tastes good!
Buttered Lobster

Perfect way of enjoying lobster. You will know if the seafood is fresh when it is sweet and the meat is succulent.

Steamed Coconut Crab
It is uniquely Batanes! This notorious looking crabs lives in farm lands and munch on coconut trees. The taste is very different with that of ordinary crab. There is a hint of coconut flavor on every bite of the meat.
Dessert
Made with sweet potato and sugar which is cooked until thick; it is cooled and cut into triangles. It is served with sweetened coconut.
It is different and delicious. In fact, we ordered extra!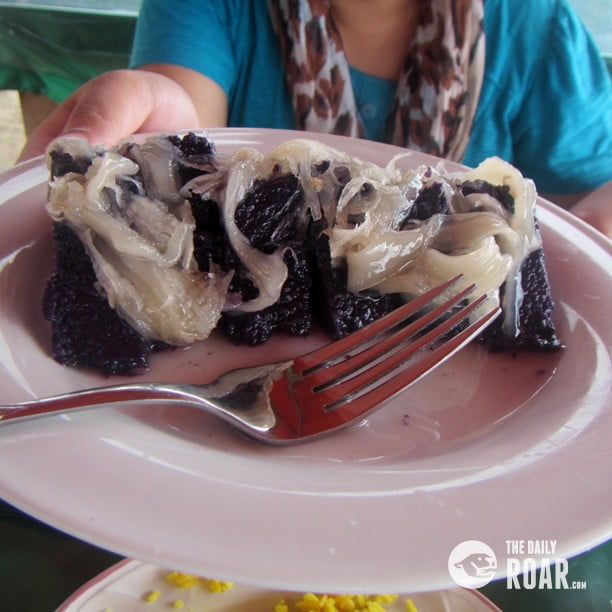 Unlike other provinces of the Philippines that I visited, I can say that Ivatan diet is pretty healthy. There is not too much seasoning and salt. Ivatans really bring out the taste of every ingredient in the dish. Being surrounded with seas, Batanes is blessed with seafood and the rolling hills provide Ivatans with root crops while the fertile lands provide organic vegetable.
/// Written by Tere Bernardino, The Philippines
Save
Save