Nobody has any trouble picturing white beaches, turquoise waters, scuba diving adventures and parties beneath the palm trees when you say 'The Philippines'. But if you think that's all this country has to offer you're missing out big time.
Instead of following everybody south to see postcard islands and whale sharks, travel to the Ifugao province, about 400 kilometres north of Manila. You'll find no white sand and snorkelling isn't an option. But your trip will be rewarded with views so breath taking you can't help but ask yourself 'have I just found the most beautiful place on earth?'.
Take the night bus from Manila and when it arrives in Banaue early in the morning, there will be a lot of people waiting for you and offer you their service as a guide. And you definitely need one. So make a good deal, let your guide inform you and get ready to see a different side of The Philippines.
The possibilities to explore this area are not endless as many places are difficult to reach in this mountainous area. But one of the options is driving around with your guide for a day, probably in his sidecar.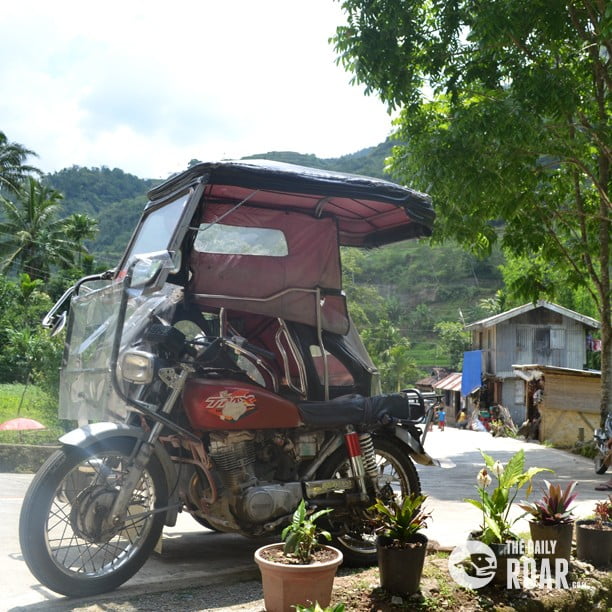 Traveling this way gives you the opportunity to go a longer distance and make photo stops in many places, but hiking will let you take a real close look at this UNESCO world heritage site.
A hike can be tough and the weather quite hot, but the magnificent views make up for it every time you have to stop to catch your breath. When you do a two-­‐day hike, you will reach Batad by the end of day one. A small village amidst 2000-­‐year-­‐old rice terraces where you will spend the night. Up until a year and a half ago, this village could only be reached by foot. Imagine how people built these rice terraces in a time without trucks and roads.
No matter where you are in this region, the view is sensational wherever you stand and with every step you climb you will think 'this is definitely worth it'.
Facts of Banaue

The Banaue rice terraces were carved into the mountains 2000 years ago and have been a UNESCO world heritage site since 1995.
The night bus will take you to from Manila to Banaue in 9,5 hours and will cost about $16.
Banaue has a tropical climate and rainfall is to be expected year round. The average temperature is 21°C.
Though some parts of The Philippines are less safe to travel to, Banaue is considered a safe area for travellers, even women alone.