A local beach hidden in Cebu
Tired of the tourist-flocked beaches in Cebu, Philippines? Check out this hidden beach! Cebu is well – known for its beautiful beaches, sumptuous food, and hospitable locals. This is why it is hailed as one of the top Islands in the world by a travel site. Hence, the amount of tourists visiting the island is soaring high!
But if you're not in the mood for an overly – crowded beach, then this will be a perfect place for you. This beach is located in the sleepy town of Tabuelan, Cebu, Philippines. This is a 3 – 4-hour drive from Cebu City.
How to get there? From Mactan-Cebu International Airport
Hail a taxi from the airport going to the Cebu North Bus Terminal. There are two types of taxis: regular taxi (white – colored) and airport taxis (yellow – taxi). Regular taxis are cheaper than the airport taxis.
Once you arrived in the North Bus Terminal, look for the bus that will ply the Tabuelan – Tuburan The fare is Php 90 – 115; fare depends on the Bus line.
Tip: I personally recommend that you take the Ceres Bus to Tabuelan. They have air-conditioned buses with comfortable seats and ample legroom.
The bus will drop you off at the Tabuelan Bus Terminal. – Hail a motorbike and tell them to take you to your preferred resort. The fare is Php 20.
Tip: Arrange pick up time with the motorbike guy as mobile phone reception is unstable in Tabuelan.
Where to stay?
Tabuelan does offer a few resorts.
Popular resorts in Cebu:
Durhan White Beach
Address : Tabunok, Tabuelan, Cebu
Phone : +63 32 – 461 9318, +63 32 – 512 8870 Mobile : +63 932 6070935
Email : durhanwhitebeach@yahoo.com
Maravilla Beach Club
Address: Can-ambay Maravilla Tabuelan, Cebu 6044
Phone: +63(0)9478907974, +63(0)9206722749
Email: ernststengg@yahoo.de
La Familia Beach
Phone: (032) 461-9075, +63 926 755 8301
Email: lafamila1000@yahoo.com
We personally stayed at Durhan White Beach. I should say that it's not that grand, but it's clean and the beach is pristine.
What to do?
What do we do on a beach? Obviously, swim and enjoy the sun! Ready your best swim suits for a cool dip. This place has hands-down one of the best sunsets in the Philippines!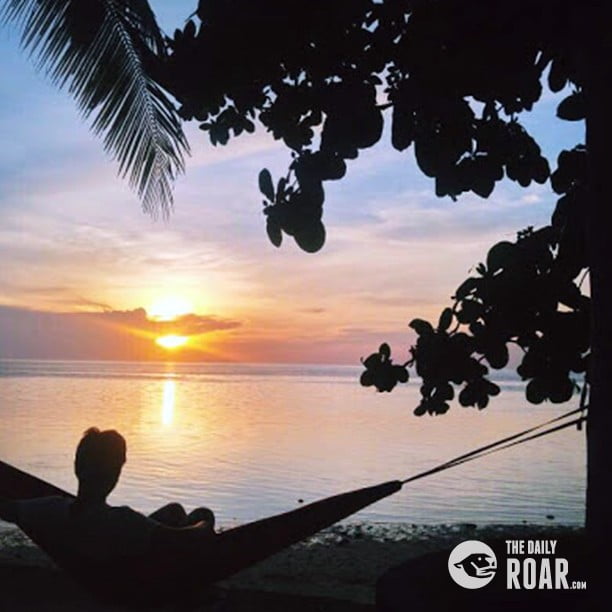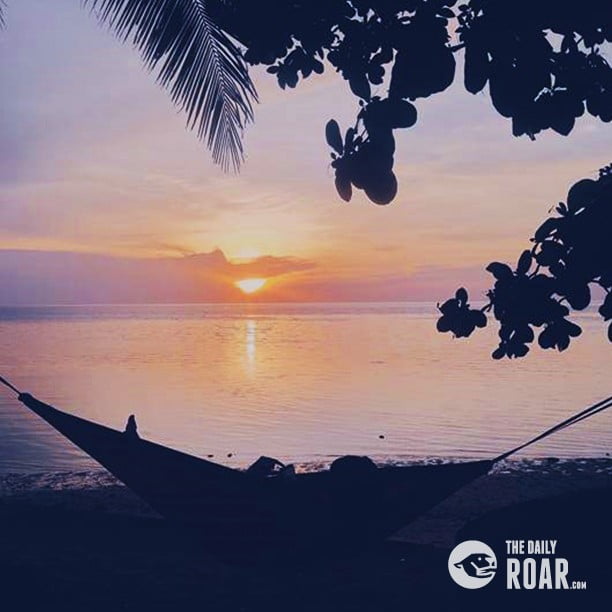 Also, this easy-going town is perfect for motorbike cruising. There are motorbikes that are for rent. Enjoy the neighborhood and witness the smiles of the locals.
Where to eat?
Frankly, there aren't many available restaurants in the area. So, bring food from the city before you travel. In our case, Durhan White Beach has its own restaurant that serves superb Filipino dishes.
Tip: Avoid the Tabuelan Market which is across the Tabuelan Bus Terminal. We were sold spoilt pork belly. Just avoid their wet market. Buy if you're an expert with food, then the market is fine. They also sell other stuff like canned food, rice, etc.
Tabuelan is a must – visit place in Cebu. So, the next time you're there, include this place in your itinerary.
/// Written by Kent Lim, The Philippines
Save
Save
Save