Are you longing for a tropical island feeling? Imagine walking with your bare foot on a sugary beach, sleeping on a hammock where you can only hear waves of the ocean.How refreshing it sounds, right? Bantayan Island, all of a certain, will satisfy your heart's desire! 🙂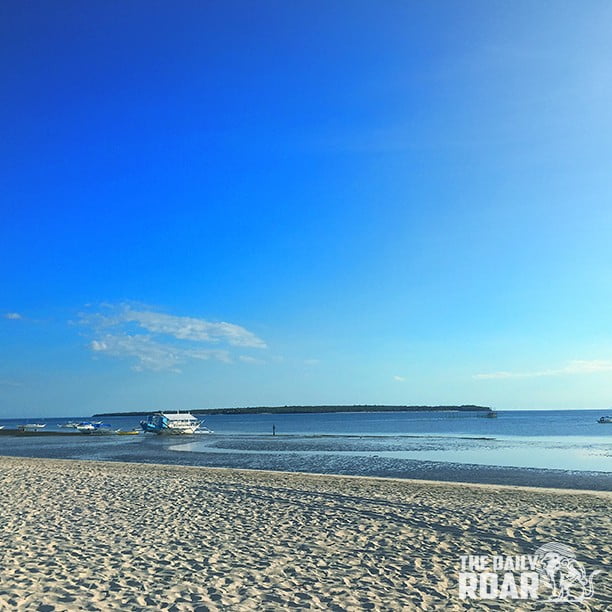 How to Get to Bantayan Island?
Bantayan Island is located northwest part of Cebu Island. It is divided into three municipalities namely; Municipality of Santa Fe (The Paradise of the North) Municipality of Bantayan (The Island's Commercial Hub) and Municipality of Madridejos (The Little Alaska of the Philippines).
From Cebu City or from Mactan Airport, take a taxi that will take you to Cebu North Bus Terminal and take a bus going to Hagnaya Port, the gateway to Bantayan Island. I hope you don't mind the 3 hour bus ride. 😉 The fare for buses will not cost you that much, as it will range from 135-150Php only. It depends if you want to take the air-condition buses or the regular ones. Once you reach Hagnaya Port, you can then purchase ferry ticket that will take you to the Santa Fe Port. Ferry tickets will only cost you 170 per person per way. It will take you 45minutes to one(1) hour to reach the paradise. Don't worry if you have travelled far where you came from, for as soon as you arrive on the island, its idyllic white sandy beaches will greet you. Isn't it exciting? 😉
| | |
| --- | --- |
| DESTINATION | FARE |
| CEBU-HAGNAYA PORT | Php150 |
| HAGNAYA PORT- SANTE FE PORT | Php 170 |
| TERMINAL FEE | Php 10 |
| ENVIRONMENTAL FEE | Php 30 |
Ferry Schedule

Hagnaya Port to Santa Fe Port – Departure Time
| | |
| --- | --- |
| Island Shipping | Super Shuttle |
| 3:00 am | 4:00 am |
| 5:00 am | 7:00 am |
| 6:30 am | 8:00 am |
| 9:30 am | 10:30 am |
| 11:30 am | 12:30 pm |
| 1:30 pm | 2:30 pm |
| 3:30 pm | 4:30 pm |
| 5:30 pm | |
Santa Fe Port to Hagnaya Port – Departure Time
| | |
| --- | --- |
| Island Shipping | Super Shuttle |
| 5:00 am | 6:00 am |
| 7:30 am | 8:30 am |
| 9:30 am | 10:30 am |
| 11:30 am | 12:30 pm |
| 1:30 pm | 2:30 pm |
| 3:30 pm | 4:30 pm |
| 5:30 pm | 6:00 pm |
Accommodation

There are several beach resorts to choose from depending on your budget. Resorts are at very reasonable prices. Below are suggested beach resorts with their contact numbers:
Restaurants

When it comes to traveling, food is always an interesting topic. If you are food enthusiasts and in love with seafood, try go to the town's centre. Delight your tastebuds with some native and authentic cuisine of your choice! 🙂
Getting around and activities

Transportation in getting around on the island is easy. You can take a trike which is 20Php per way per person. However, there is a better way to cut your cost of transpo while you are strolling around this paradise, rent a bicycle which only cost 150-200 pesos a day or if you want also a motorbike, that's 300Php a day. Anything that suits you best, always up yo you. 😉
For those who wants to visit the island for a day trip only, you may do so, however, it is best to stay for at least overnight so you can try other activities that this island has to offer. If you want to go island hopping, a trip to Virgin Island is a must try. Soak in its crystal clear waters and powdery sand. Feel the island with no slippers on and give yourself permission to feel awesome. Boats going to Virgin Island ranges from 1500Php roundtrip.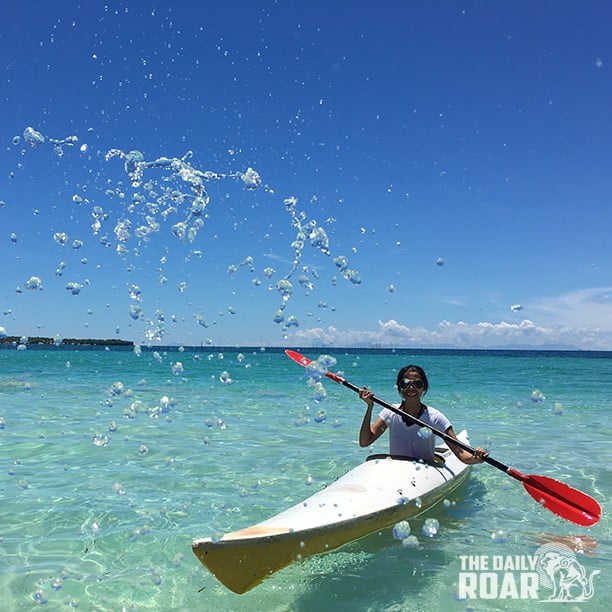 Aside from island hopping, if you're fond of visiting old churches. take jeepney or a motorbike going to the Municipality of Bantayan (the Commercial Hub of the island) and see for yourself the intricate carvings of the 400 year-old church. The church was built during the Spanish era and its made of coral stones.Beside the church is the church museum. Despite of the strongest typhoon (Haiyan) that hit Philippines, the church still stands strong and is still beautiful.
If you want another adventure and still have more time in Bantayan, you can go to the next town, the Municipality of Madridejos (the Little Alaska of the Philippines) and experience walking on their boardwalk and make sure to capture the enticing scenery.
Bantayan Island is truly haven to the senses. If you are planning where to go to your next trip, make Bantayan Island on top of your list! Escape from city's hassle and take a trip to Bantayan Island. It will be worth it! 😉
///Written by Ludette Ruiz Cambal, The Philippines