Located just 20 minutes ferry ride away from Iloilo, Guimaras Island is a relatively unknown secret gem amongst the Philippine Islands. Not discovered by the tourist masses yet, it has kept it's own magic.




Guimaras island is a gorgeous place with some amazing natural wonders and is famous for producing the sweetest mangoes in the Philippines. It is also easy accessible with an international airport in Iloilo City just nearby. If you are looking for a top secret hideaway far away from the well worn path that will blow your mind, we might have something for you.

1. For the adventurous

The very affordable and most adventurous hideaway consists out of a few beach huts and an amazing private beach (at least if you're the only ones staying there, which is very possible). The scenery is calm, beautiful and exclusive, even the picturesque island right in front of the beach seems to be placed there just for you.
Tip: bring local rum and light up a bonfire at night!




How to get there: Take the pump boat from Iloilo Ortiz wharf to Jordan wharf on Guimaras island, take a motorcycle or tricycle to barangay Sinapsapan and from there hike up for about 15 minutes to reach Tatlong Pulo.

2. For the romantic

This cute little 600 peso beach house seems quite harmless and simple, but as soon as you open your door at 5:30 am you'll be blown away by the spectacular sunrise and you don't even have to get out of bed to see it. There's always a nice cool breeze during the day so it never gets too hot.




How to get there: Take the pumpboat from Parola wharf in Iloilo to the municipality of Buenavista, Guimaras, continue your journey by taking a motorcycle or tricycle to barangay East Buenavista and check in at Abelardo's beach resort.

3. For the luxurious

Two private white sand beaches, a mangrove forest, caves and countless small islands. This place has it all and is still quite affordable. Get one of the two hilltop rooms and enjoy an amazing sunset view right from your bed.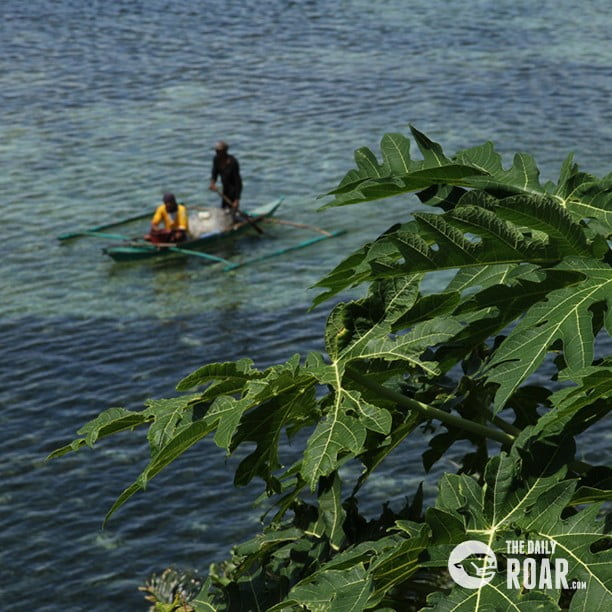 How to get there: The easiest but more expensive way to reach the resort is by renting a boat. If you're approaching by land just call them, they'll pick you up (0927 507 9024). The name of the resort is "La puerta el paraiso" in San Roque, Nueva Valencia.

/// Written by Sam Arn, The Philippines
See more on: samwithacam.com