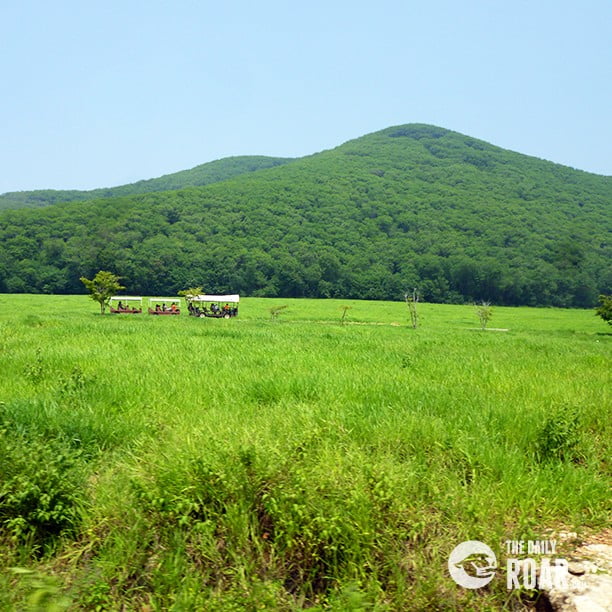 Are you looking for somewhere to enjoy a wide range of exciting activities right in the heart of beautiful nature? If so, Thong Somboon Club may be just the place for you! Located in Packchong in Nakhon Ratchasima Province, it is just a few hours' drive away from Bangkok. Whilst it would be possible to reach using public transport, having your own transport would make things a lot easier.

There are plenty of places to eat, sleep, and drink in the area, and there is also a good selection of places to sleep onsite. If you always wanted to spend the night in a country and western style caravan or a teepee, here would be ideal! They also have regular chalet style accommodation too.

Set in a green mountainous area, the views are very pretty. There are heaps of ways to have fun here, and it is perfect for all the family. The pricing plan means that you pay only for what you actually want to do – there is no hefty admission fee, rather, you purchase tickets that can be used for the various activities and attractions. A small train and a bus take you up the hill, so you don't need to walk as much as you may think!

If you feel the need for speed you can have a go on the go-karts, ATVs, and buggies. Bounce along the muddy buggy track and try to keep your cool! Go as fast or as slow as you like on the luge. There are watery rides, such as a log flume and a huge water slide, and you can hop into a large plastic ball with some water to roll down the hillside. This is known as zorbing. There is also an artificial ski slope.




If you want to get high – literally – you can ride the scenic cable car or feel the rush on the flying fox zip line as you whizz through the trees. BB gun shooting is another fun attraction, and you can choose to have a go at individual target practice or enter the obstacle-filled field with an opponent for an adrenalin-fuelled shoot out. All safety equipment is provided.

There are themed stores and animal shows and rides, and it is easy to feel like you've been transported to the Wild West. There is a cool area where you can dress up like a Cowboy or an Indian and have your picture taken. All props are provided, and you can pose with a wagon, a teepee, a plastic horse, and more!

Other attractions close to Thong Somboon Club include Chockchai Farm, a working farm where you can see how cows are raised for milk and beef, and the spectacular Khao Yai National Park is also very near.
Thong Somboon Club is certainly a great place for fun and giggles!





/// Written by Sarah-Jane Williams, Thailand