Why do you travel? To search your soul? To capture photos? To relax? Whatever your reason might be, please do consider to travel with the touch of conservation.
"WILDLIFE: OUR NATIONAL PRIDE. SUPPORT CONSERVATION WORK" – That's one of the most-catchy parts when I visited the Philippine Eagle Center in Davao City. Though the sign obviously needs a new one, it is still clearly voicing out what the Center is all about. Showing what each eagle's characteristic and current preservation status is the main concept of the Park. Touring around for less than an hour can be one of the greatest times you spent by knowing how every breed of the Eagles ecologically work.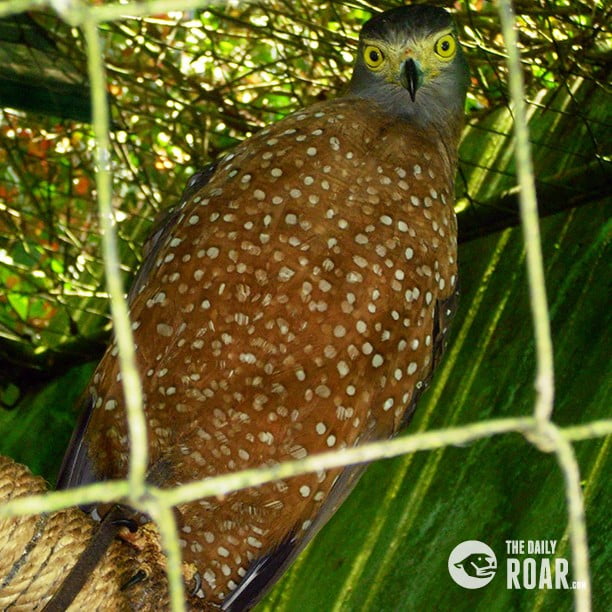 Joining this flying fauna are flora, balancing the whole set up of the Park and adding the inviting features for the visitors.
If you are staying or visiting in the fifth safest city in the world according to Numbeo.com, Davao, do not forget to step in your travel-itchy feet to Philippine Eagle Center. There is no reason why you can't because it accepts guests from Monday up to Sunday, including holidays at 8 in the morning until 5 in the afternoon. This is an easy-to-found-place, with about an hour-drive from the City Center, either by private or public vehicle. Through public transport, go to Annil Terminal and take the Bus departing to Calinan (30PHP or just 0.60USD). Thereafter, ride a pedicab or 'sikad' (a three-wheeled vehicle, carrying two passengers in a covered rear seats) going to the Center (6PHP).
The Philippine Eagle Center does not immediately welcome you but the Water District does, by paying only five pesos. For the Center fees itself, it varies on the age of the visitors. Adults should give 50 pesos or about one US dollar while 30 pesos for those who are 18 years old and below.
As they say, "the more, the merrier". A 30% discount will be granted for the family groups of ten as well as for school clusters with at least 30 students.
With just a dollar entrance fee, you can now open your eyes with another realization and opportunity for an advocacy. The park values its guests who donated for the conservation work through inscribing their names in square-shape stones and later served as walk way. Television personalities, politicians, businessmen and even anyone from the public have pledged for the Center.
So what are you waiting for? Grab a dollar in your pocket and pay a visit at the Philippine Eagle Center; but do not forget to bring additional dollars if you want to be part of the Eagles Conservation advocacy! J
For further details you still want to know, visit its website at www.philippineeagle.org/center or call (082) 224 3021.