People have always thought the wrong things about Mindanao. When a Filipino grows up in other parts of the Philippines but Mindanao, he will always think that Mindanao is a scary and dangerous place. And this is probably true in most parts of the world, too. Everyone's just used to the idea of believing what most people say without even thinking of visiting, which should not be the case.
I was born and raised in Zamboanga City, Philippines. I am now twenty-four years old and I have been to so many places in the country. But Zamboanga City will always be the most beautiful city in the world for me. Sure, there has been a lot going on. Zamboanga has been through a lot of tragic things you can think about. Those never really gave the people of Zamboanga (Zamboangueños) the reason to give up and to stop trying though. There could be times when all you can do is just hate the place and forget about it. But Zamboanga City is unforgettable. It is where love will always begin.
Zamboanga is Asia's Latin City. This is because of the dialect similar to Spanish. It was also once known as the city of flowers because of the amazing variety of flowers and plants everywhere. Beaches are beautiful in this city. It may not be like the ones that tourists would think of visiting first, but they are amazing. The sunsets are like no other.
If you visit the city, you have to check out the famous La Vista Del Mar Beach Resort where you will definitely have the time of your life. The wonderful view and the exquisite environment will make you fall in love with the place.
Food is exquisite in Zamboanga too. That could be one of the many things that we are proud of. You can go everywhere in the country, and the food will never be as good as the food in Zamboanga. It has been a while since the last time I've been to the city, and I definitely miss the Arrozcaldo and Fresh Lumpia duo from Busy Bee, Jimmy Satti's yummy satti, Alavar Seafood Restaurant's Crabs and Alavar Sauce, Hacienda de Palmeras Hotel & Restaurant's Knickerbocker, Seafood Platter and Baked clams, Lantaka Hotel By The Sea's Pancit Canton, and the Ateneo de Zamboanga University's Chicken with Rice (extra gravy, please!). And the list goes on.
Zamboanga City is also where culture is rich and the people are beautiful. Zamboangueños are brave and resilient people. They are strong enough to actually get back up no matter what happens.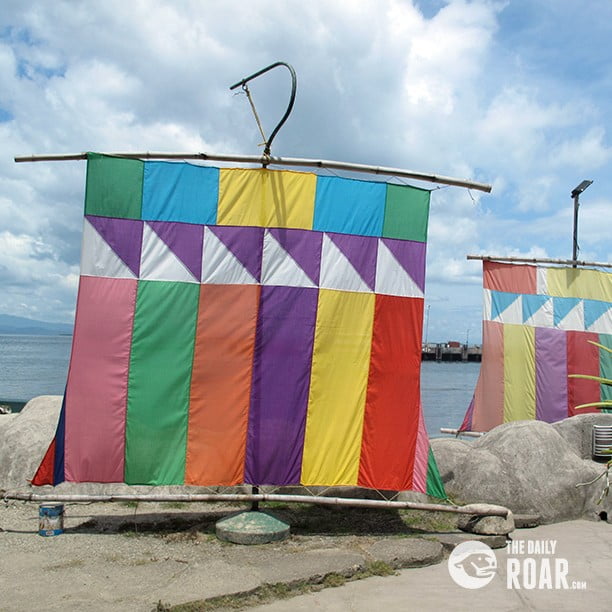 It could be difficult for me to justify all of these in just one short article, but why can't we just give it a chance? Children are taught to always share. Students learn that it is the right thing to always forgive. Adults, once they finally accept the fact that they have already grown up and need to just live their lives to the fullest, learn that everyone deserves a chance. Zamboanga City has been forgotten, and it wants to share its beauty with us once again. Why not give her this chance?
/// Written by Mary Elizabeth V. Francisco (http://marshmary.com) // The Philippines