Thai cuisine is quite the treat. Learning how to cook authentic Thai food the Bangkok way (courtesy of Tar) reinforced that. Some of the best dishes from Tar are Naam Phrik Larb and Lanna laap, both of which used the spice blend phrik larb. Aside from making delicious delicacies ourselves, that culinary learning experience allowed us to have a better appreciation of both Thai cuisine and Thai culture. It also got us thinking about the best restaurants in Bangkok. But for this list, the criteria isn't only great food. Every restaurant should also show something about Thai culture.
So, here are our picks:
Paste
Michelin-starred Paste in the Ratchaprasong district showcases heirloom Thai cuisine. It is an homage to the rich history of Thai food culture and its distinct flavours. It is also the expertise of husband-and-wife chefs Bee Satongun and Jason Bailey. It took a while for Paste to create a niche in Bangkok, but it is now regarded as among the city's best. Satongun's modern twists to authentic Thai food (along with her use of fresh ingredients from all over Thailand) are a hit among locals and tourists alike. Paste's signature dish is the mouth-watering master stock poached organic pork.
Le Du
Silom is a fine dining haven, and one of its finest is Le Du. It's Thai cuisine at its best. But it has French and American inspirations thanks to Chef Ton Thitid's extensive culinary experience in the West. Le Du (literally "season" in Thai) shows Thai ingenuity and creativity, with Chef Ton putting his own, modern twists to authentic Thai cuisine. Poached oysters with spicy green mango relish, chilli paste, and Thai rice wine sabayon; Conpoy Congee; and banana cake ice cream are some of Le Du's tastiest treats. But its signature dish is undoubtedly the khao chae, which is shrimp and pork balls with pickled radish and pork powder topped with a scoop of jasmine ice cream.
Eat Me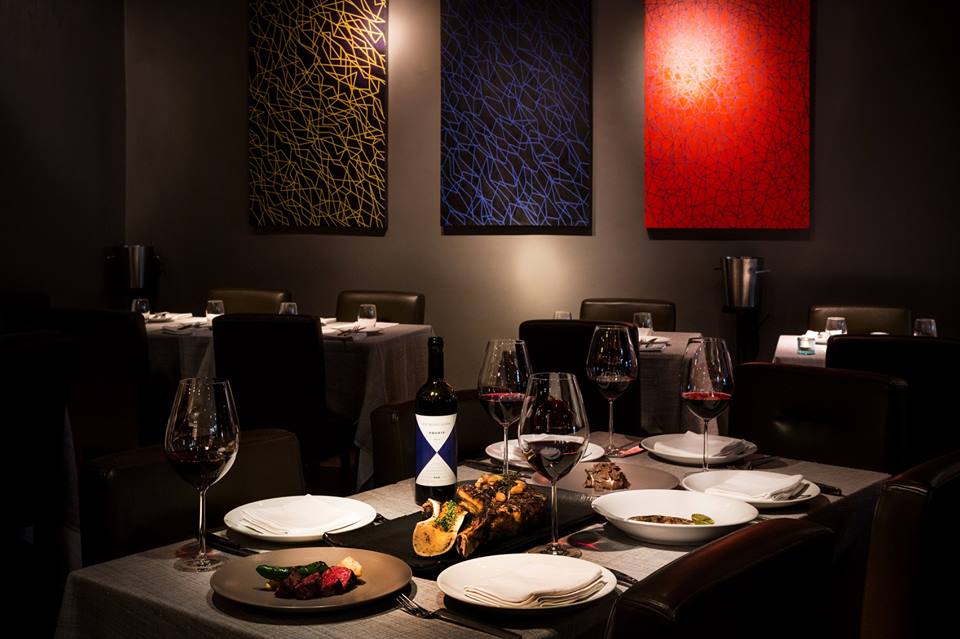 The aptly named Eat Me on Soi Convent in Silom is a hit. It features more of an international menu. Some of the best dishes here are the black chicken salad with red papaya, toasted coconut, and betel leaf and mixed clams in lime broth. But Eat Me's signature dish is definitely its duck confit with bacon jam and Tabasco aioli. Aside from great food, Eat Me also showcases Thailand's art culture via ever-changing art exhibits. Topping all this off is Eat Me's cozy, chic vibe, which makes every dining experience quite memorable.
The Club House Sports Bar & Grill
A The Nation Thailand article on the popularity of sports in the Kingdom notes that "sport in Thailand has never had it so good." Consequently sport has become a profitable business, with football being the most lucrative. It is also the most popular sport in the country. An Expatbets guide to sports betting in Thailand details how following live football matches has become one the country's most popular pastimes. With gambling laws being very strict in Thailand, betting on a football match has become one avenue where Thai's can indulge in their love of sport and wagering.
Bangkok has accommodated this trend by opening up the country's top sports bars. Right at the very top is The Club House Sports Bar & Grill at Sukhumvit Soi. It is spacious and sophisticated, with high ceilings, over 10 big HD TVs, and individual booths each with leather sofas and their own TV. It serves up a wide selection of beer and cocktails and has an expansive Western-themed menu. Its bestsellers are burgers and chicken wings. Of course, the main attraction is sports, which is a passion of the Thais and a big part of their culture.
Go Ang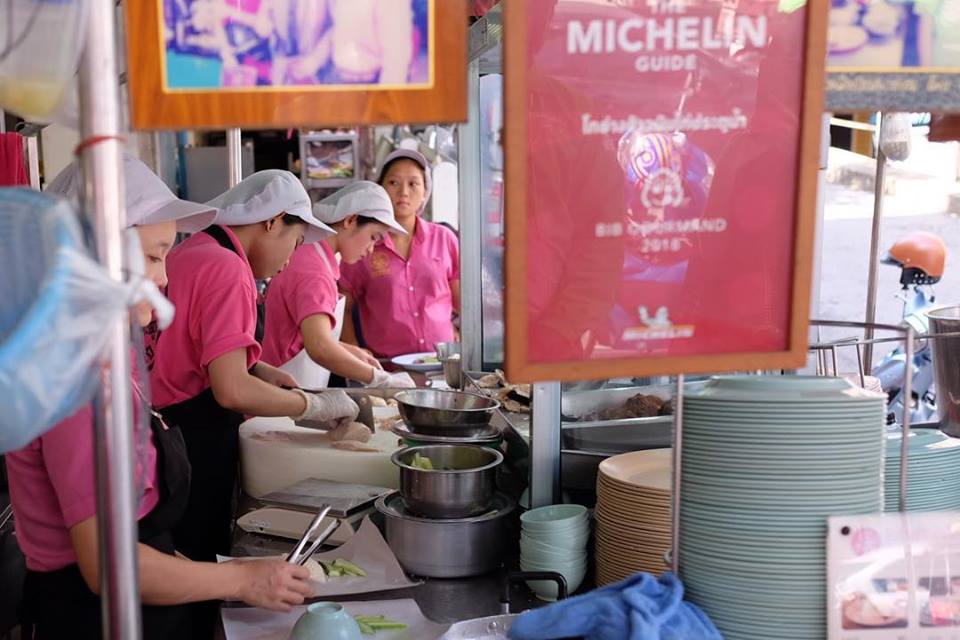 The modest Go Ang is arguably the best khao man gai shop in Phetchaburi Road. A testament to this is the long queue that forms just to get a taste of Go Ang's delectable dishes. It is best known for its classic Hainanese chicken rice topped with chilli and garlic-infused dipping sauce. The stall is a showcase of Thai simplicity, both in the people's way of life and in the way they create tasty treats. And Go Ang's offerings are as delicious as they come.