Are you visiting Cebu City for a vacation? Be sure to include Taoist Temple in your tour itinerary. When we visited Cebu late last year for a five-day vacation, my husband and I with some of our friends thought about spending a day or two in the city after our relaxing beach trip to Panglao Island in Bohol (just an hour ferry ride from Cebu). And we're sure glad we stopped by the Taoist Temple.

Before I tell you about our experience, let me share some interesting trivia about the temple. The temple, which was constructed in 1972, is open even to non-worshippers (unlike the nearby Phu Sian Temple). Taoism is a religion that strictly adheres to the teachings of Lao Zi, an ancient Chinese philosopher. One of their primary rituals is to climb the 81 steps of the temple to light joss sticks, and ask for fortune reading from the monks. This is done every Wednesday and Sunday. Another ritual has something to do with granting wishes. A devotee comes inside the church barefooted to wash his hands and pray. After that, he drops two blocks of wood. If these land face up, it means he could make the wish and it will be granted. If not, it means that the person should come back another time to make the wish.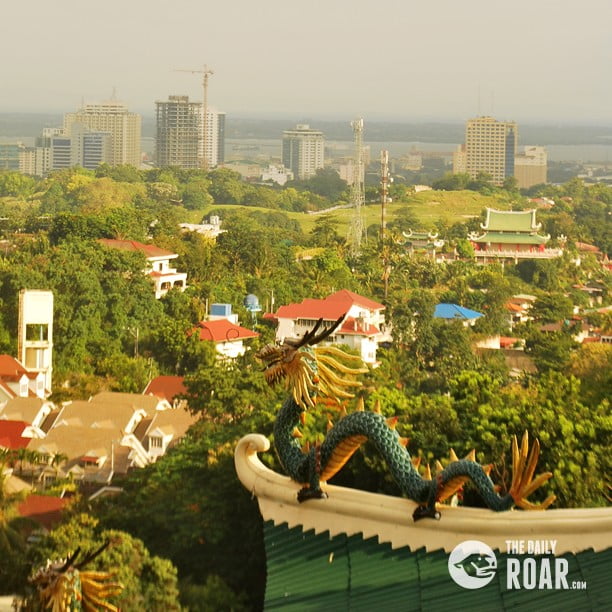 When we arrived in the Taoist Temple, I was expecting to see devotees engaged in their daily prayer. But most of the people we saw there were also tourists like us—taking photos and strolling around the premises. Some of the areas like the inside of the temple are restricted. Silence must also be observed. If you don't keep your voice down, you'll get a good scolding from the guard. The edifice is elevated at 300 meters above sea level, so you can expect grandiose views of the city. We enjoyed hanging out at the viewing deck, just watching the city life. Another interesting part of the temple is the entrance, which is a replica of the Great Wall of China. Other than the chapel, you can also find a souvenir shop, library, wishing well and several dragon sculptures within the premises.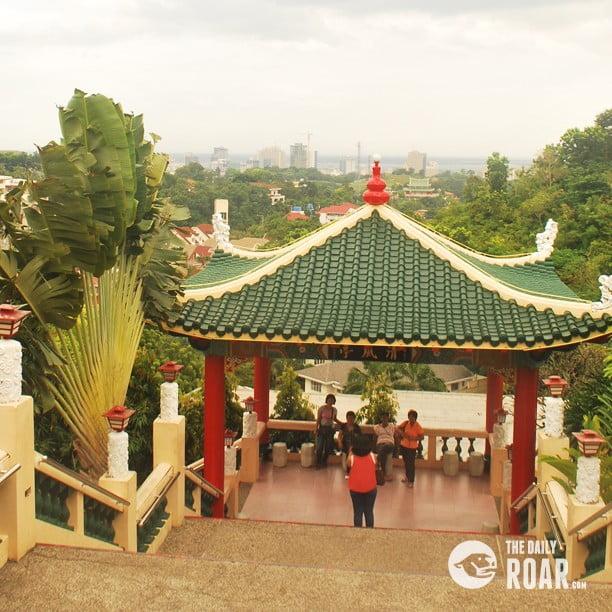 If you love visiting temples, then you'd surely want to visit Taoist Temple during your Cebu City vacation. Taoist Temple is located at Beverly Hills Subdivision, Lahug, Cebu City. It is only 10 minutes away from the main road of Lahug.




/// Written by Wendi Garcia, The Philippines