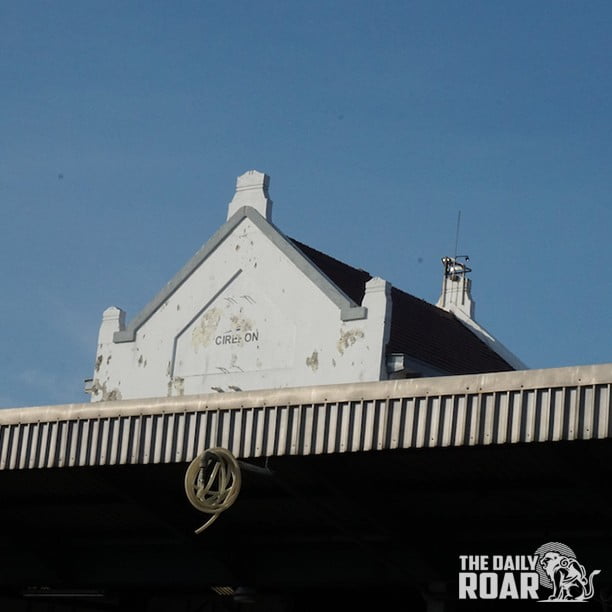 I've heard people said that Cirebon was one of the must visit destinations in Java Island,
especially if you were searching for great local dishes. This small port city is only three hours from Jakarta by train and located in the middle of Jakarta and Yogyakarta. I've been to Yogyakarta so many times yet I hadn't had a chance to visit this city until I and my husband decided to go to Cirebon on our way home to Jakarta from Yogyakarta last June.
Going on a culinary trip in Cirebon
I went to Cirebon by train from Yogyakarta for about four and a half hours. I bought two
executive seats via KAI Access application with the price around USD 18 each. I've read
somewhere that so many taxi drivers would offer you a ride once you stepped out of the
Cirebon station and that was true. They offered me a ride with a fixed and expensive cost
(no meter!) even though the distance from the station to my hotel was actually quite close.
So I walked out a little bit out of the Cirebon station, found Bhinneka Taxi, and used them
because they charged us based on the meter. I spent three days in Cirebon and, in my opinion, that was enough because this city still needs a lot of improvement if they want to keep tourists stay longer. The first thing my husband and I searched for when we arrived in Cirebon was no other than its local cuisine.
Here's the summary of our culinary trip:
Food was great, but not that great. I was more exciting to find new local dishes in
Yogyakarta rather than in Cirebon. As a first timer, of course I tried some dishes that have been recommended by my friends and most blogs/media.
Nasi Jamblang Ibu Nur
Most blogs I read suggested their readers to try this place, so I tried. Nasi jamblang is
actually white rice served on a teakwood leaf that you can combine with various side dishes. It is like a all-you-can-eat buffet, but in here is you-pay-what-you-eat buffet. The restaurant is very big and you have plenty of dishes to choose. I ate stingray fish, sautéed soybean, fritter, and sambal while my husband ate stingray fish, sautéed small squid, and fritter.
Frankly speaking, the stingray fish was delicious but the rest was just okay. Unfortunately, my husband didn't really like it because most of the dishes were spicy (he was sweating a lot!).
Address: Jl. Cangkring 2 No.34, Kejaksan
Nasi Jamblang Mang Dul
Since nasi jamblang is one of Cirebon's specialties, I didn't want to try just one place. As far as I know, Nasi Jamblang Mang Dul is known to be the second famous nasi jamblang in Cirebon, so I went to this place too! The place was smaller compared to Nasi Jamblang Ibu Nur, but to me it felt more local (not too touristy). The price was half cheaper than that of Nasi Jamblang Ibu Nur, unfortunately the side dishes were just so-so.
Address: Jl. DR. Cipto Mangunkusumo No.8, Pekiringan, Kesambi
Empal Gentong & Empal Asem H Apud
Empal gentong is one of Cirebon's typical foods and I very recommend you to try this one. This dish is a coconut milk meat soup boiled in a huge pot we called gentong. I tried one of the most famous empal gentong restaurants in Cirebon named Empal Gentong & Empal Asem H Apud. Just like its name, I ordered empal gentong and empal asem (sour empal). The meat chunks were so soft like it melted in my mouth. The soups were very tasty and rich in flavor. I could eat a lot in here!
Address: Jl. Raya Ir. H. Djuanda No. 24, Battembat, Tengah Tani, Battembat, Tengah Tani
Panggang Babi Apun
Honestly, I couldn't find other restaurants in Cirebon that served pork than Panggang Babi Apun. The restaurant was located just outside of Kanoman traditional market. I visited Panggang Babi Apun on the first day I arrived in Cirebon and the food was already sold out (it was around 3 or 4 pm). Luckily, there was a roadside durian stall right in front of Panggang Babi Apun to ease our disappointment. It was actually my husband's idea since I'm not really fond of this fruit but apparently I quite liked it because the fruit chosen by the seller was quite sweet and very creamy.
And wait, I didn't give up just yet. On the next day I visited Panggang Babi Apun (at around 12.30 pm) and they were still open, yeay! I ordered their roasted pork and crispy skin pork with rice. It tasted delicious and the sauce was quite different than the ones I've tried in Jakarta. The owner also mentioned that she delivered the roasted pork to Jakarta and Bandung regularly. Wow, I wonder where…
Address: Jalan Kanoman No. 1, Kanoman, Pekalipan
Petik Merah Coffee Roaster
I never forget to try local coffee shops whenever I visited a place. It is a great way to spend an afternoon or evening after hopping tirelessly from one tourism spot to another. I went to Petik Merah Coffee Roaster and had a short chitchat with one of the baristas there. The coffee was good and the place was quite nice. It was quite difficult to find at the beginning because the place was located inside a cafe named Adipati. However, the barista told me that they were planning to move somewhere not too far in a few months.
Address: Jl. Wahidin No.81, Sukapura, Kejaksan
Baraja Coffee
I found this 24-hour coffee shop after chitchat with the Petik Merah's barista. He said this
coffee shop was one of the pioneers in Cirebon and very popular amongst young people. I
was there at around 10 pm (I went there after paying a visit to Petik Merah Coffee Roaster because the location was near) and the space was still quite pack. My husband ordered black coffee with coffee beans from Garut and the barista made the coffee using V60 on our table. It was quite interesting to watch while waiting for him to brew the coffee.
Address: Jl. Tentara Pelajar No.107, Pekiringan, Kejaksan
There were actually two more coffee shops that I wanted to try but too bad they were
closed during my visit to Cirebon. Just in case you're interested, here they are:
• Coffeelieur (located next to Cirebon railway station)
• Blind Bottle Coffee Store (Ruko Harjamulia Indah Lt.2 Blok AU 6, Jalan Brigjen Haji
Darsono, Tuk, Kedawung, Tuk, Kedawung) Price wise most foods in Cirebon were quite affordable so you won't spend so much. However, the variation was less compared to dishes you'll find in Bali or even Yogyakarta. If you happen to be in Cirebon, just don't forget to try its empal gentong. I'd like to taste this dish in any other restaurants in Cirebon, just to compare.
Oh, someday!