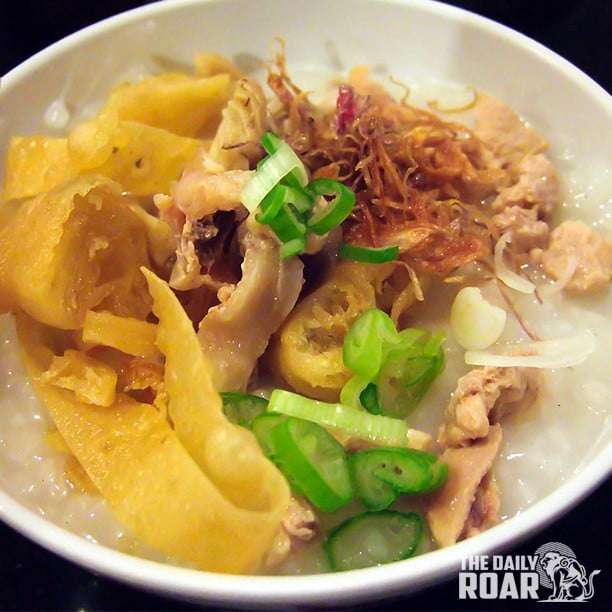 Bubur Ayam or chicken porridge is famous for Indonesian people. If you are thinking about a day, you should put the food on your list. Bubur ayam contains rice with shredded chicken meat and some condiments such as chopped scallion, crispy fried shallot, celery, tongcay (preserved salted vegetables), fried soybean. For extra delight, you can add some more Chinese cruller (called as cakwe in Indonesia), sweet soy and please don't forget to place kerupuk (Indonesian crackers).
The many different types of chicken porridge
In this country, this food service with many types, however, Indonesia with multi ethnic the taste and preference will be different. Some area will pour the beans into the food as the strong condiment and other place soy sauce to add extra taste. As cultural food, bubur ayam has a special place in Indonesian heart. This food delivers with many ways to the customers. To serve the new generation, this food provides though online platform to reach the customer. But mostly we can find this food on the street and ready to serve every morning. People who want to work, before they come and work will buy and take the breakfast to start the day. Sometimes they will eat around the seller cart (kerobak) or take away that food.
City like Jakarta will have a different story related this food. The street seller needs to aware of the business process because there is something can happen while they are running the business. Whenever the service and that taste is so delicious, they potentially will face with government regulation. Probably it is not about the quality but the business location. Most the demand is around the business district, so, therefore, the seller has no option to doing the business, they decide to sell the product in pedestrian or walking area.
In terms of the business side, to selling the bubur ayam has a challenge for the seller. Even there are many options to sell this food, but the most attractive place to find out is the pedestrian or walking area. With limited resources, the seller sometimes works alone and do many things to prepare the food until providing to the customer. Rice always heat on that place and once the order comes, the seller will combine all condiment to find the better taste but in that time the customer can intervene as preferences.
After all, bubur ayam is simple food and customize, that will be different with type in Asian countries. Indonesia porridge is not only about the taste and making process but the way to sell the product is totally shown the uniqueness of Indonesian food.