La Loma, Quezon City has always been called the "lechon capital of the Philippines" but Cebuanos and those who have gone to Cebu to taste the best of their roasted suckling pig beg to differ. In fact, a trip to this popular Visayan destination just won't be complete without a taste of its prime lechon, said to be the tastiest in the country.

One that has emerged in popularity is Zubuchon, which the renowned American chef and TV personality Anthony Bourdain describes as the "best pig ever." But this is just one of the many good reasons to check out this place.




Unlike other lechon restaurants in Cebu, this one exudes in a modern sleek style and ultra-clean environment (sans the oil splatters common in most lechon places) that certainly up the level of ambient dining. Service is efficient, and the waiters are friendly. You'll immediately feel Cebuano hospitality the moment you enter the eatery.


Of course, when it comes to the food, Bourdain couldn't have said it better. Zubuchon's lechon is cooked to perfection—succulent and tender on the inside with the right amount of crisp on the outside. It's not surprise since it's made with only the freshest local ingredients, according to the restaurant's owners.


The menu is bustling with all things lechon—from pritchon (fried lechon) to Zubuchon sisig to Zubuchon sinigang to monggo with Zubuchon. A must-try is its one-kilo boneless Zubuchon (PhP 530) that's good for three to four people. Pair it with the widely-famous kamias shake to balance out the flavor.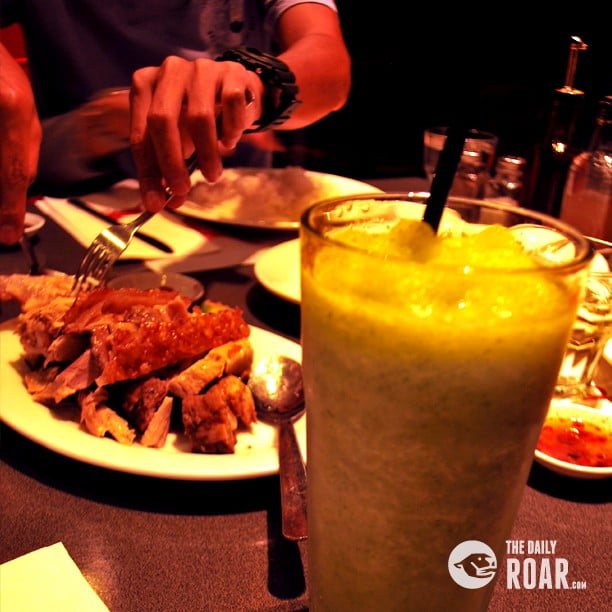 If you're visiting Cebu anytime soon, make sure to drop by Zubuchon. It's located at the One Mango Mall, Gen Maxilom Avenue, Cebu City. Other branches can be found in Escario Central Building at the corner of Escario and Clavano streets, and the pre-departure lounge of the Mactan Domestic Airport.

/// Written by Wendelou Valerie Garcia, The Philippines