It's rainy season again in the Philippines and so you can see a lot of santol fruits all over the local markets. Yes, there is an abundance of this fruit now and at almost 10 pesos (0.230 US Dollar) per kilo you can have it for use in the kitchen. With its great quantity and availability, Filipinos know how take advantage of it. That means, they can now have a taste of their long- awaited "Paksiw na Isda in Santol" ( a Filipino dish where fish is simmered in vinegar, seasoned with fish sauce, ginger, garlic, onion and finger chilies ). Now, this "paksiw" (pak-Siw) can be made more special by adding up the sweet-sourly taste of a ripe santol.

This dish "paksiw" is very popular here in the Philippines. They said, the taste gets even better and better, as you preserve it from day 1-day 3 or until it lasts. A teaspoon or two of vinegar makes the food lasts longer.

Santol, although not originated from the Philippines is always a favorite among Filipinos. They like santol fruit in sourly taste and eat it partnering with salt. It is round with white juicy part inside and with 3-4 pulpy seeds.

I'm sure, countrymen out there feel like eating this dish "pak-siw" now , especially with the santol fruit on top. This is best eaten with steaming rice.

Here's the ingredients:

8 PCs. Matangbaka or Big eyed scad fish or a galunggong (a local mackerel) will do
4 PCs. Of santol
Chopped onion
Minced garlic
Sliced and crushed garlic
2 tbsp. Vinegar
2 cups of water
Salt and pepper to taste
Banana leaves for wrapping – this will give a tasty aroma




Procedure:

1. After cleaning the fish, rub it with salt.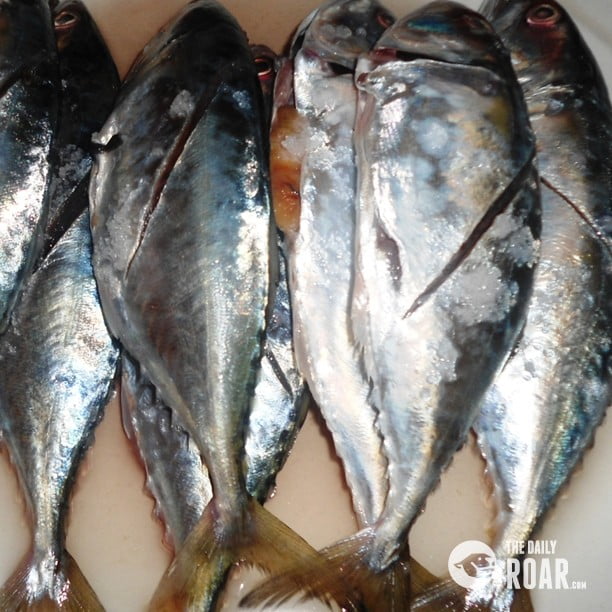 2. Wrapped in young banana leaves, can be by 2s.
3. Place a half of the garlic, ginger and peeled santol (in crisscross slits, seeds unremoved) at the bottom.
4. On top, place the wrapped fish in banana leaves.
5. On top of the fish again, place all the remaining ingredients.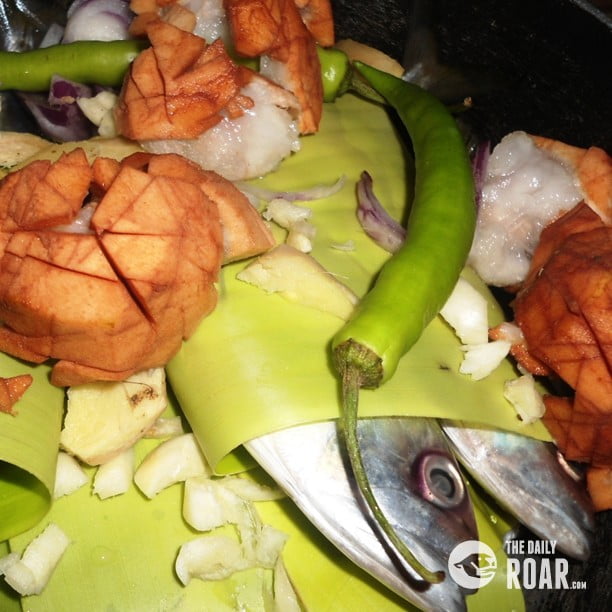 6. Cover and cook . Filipinos prefer cooking this dish via charcoal or wood fire to preserve its natural taste.




/// Written by Rosemarie Ramos, The Philippines