Palangkaraya is the capital of the Indonesian province Central Kalimantan. There is a well-known river called Sungai Kahayan (Kahayan River). This river divides the city of Palangkaraya and has a length of 250 km.
Palangkaraya local are called the Dayak, the language they use is also called Dayak language.





However, because of the higher education that has been established this local are fluent in Bahasa Indonesia.

The high rainfall that cause characteristic changes, especially in the upstream region of the flow of river water makes Palangkaraya is the rainy season often overflowed, causing flooding in the surrounding area.


To overcome the flooding problem, the local build houses that could float above the river. This houses are called Rumah Terapung (Floating House). Some of the families from this floating house have left their home and live in a modern house, but the local government are developing as the the tourist areas are also cultural in Central Kalimantan




There are dozens of houses in this river, the tourist can come and see this houses by renting a boat from the local. The price varies from Rp. 20.000-Rp. 50.000 (USD 2-5). The price depends how far the tourist wanted to go. If it's just to cross the river then it will cost cheaply.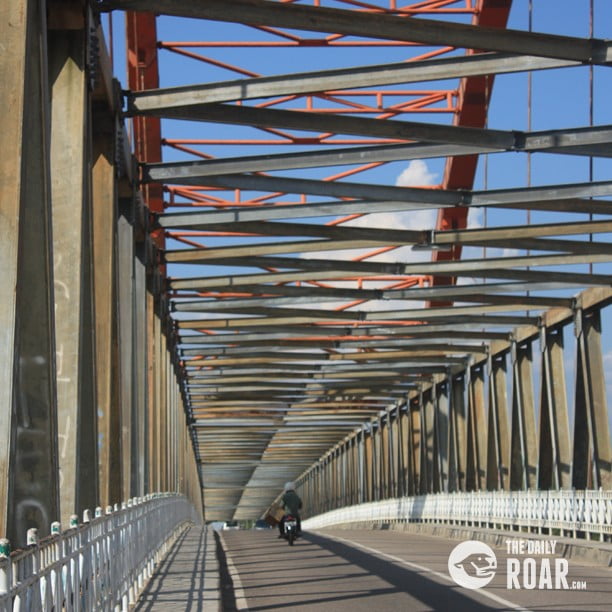 The best view to see the floating house is from the Kahayan Bridge. The bridge has a length of 640 meters and a width of 9 meters, consists of 12 spans with a special 150-meter span the river shipping channel.

From the top of the bridge can be seen widely Kahayan River, floating houses, and even other people's houses in the city. The best time to see the river is when the sunrise or the sunset. This bridge is not always crowded, so for tourists, especially photographers will easily take pictures of the floating house from any angle.

/// Written by Arizani Belia Rizki, Borneo, Indonesia