Bignay, a medicinal fruit
A small fruit called "Bignay" (big-nay) in the Philippines is much like a cranberry or a wild berry in other countries. It is said to be naturalized in Southeast Asia, so you'll find the same fruit in Malaysia where it is called as "berunai", kho-lien tit in Laos; choi moi in Vietnam; wooni or hooni in Indonesia and ma mao luang in Thailand . In English, it is more popular as a salamander tree, Chinese laurel and currant tree.
In the Philippines, only a few have this tree. But one can see a lot of bignay fruit in the provincial markets being sold by the aetas ( indigenous people living in the mountainous area of Luzon Philippines ) as the vendors. This fruit is in season, so there is an abundance in the market and it is very very cheap.
Bignay fruit can be eaten raw and has a lot of benefits as compared to its small size. It looks like a small grape and about the size of a toy gun pellet.
This bignay fruit is known in the Philippines as a medicinal fruit. It is highly nutritious and has antioxidant and anti-carcinogenic properties. It can be eaten raw, fresh from the trees or make a jam or jelly. Both bignay juice and tea gives a refreshing treat. Like grapes, it can also be made into a wine. It is often neglected because of its size but once everyone came to know its benefits especially for their health condition, then they would realize how big this fruit is.
Bignay is a blessing for farmers
In Batangas, Philippines, this Bignay grows profusely, hence farmers earn income from this clustered fruit . This fruit is small yet a big blessing to the farmers in Nasugbu and Lipa, Batangas , Philippines. This fruit is rarely seen in Manila or major city markets. It can also be seen abundantly in the Visayan region. It has the slightly sweet and sour taste which can really be perfect to be made into a jam or jelly.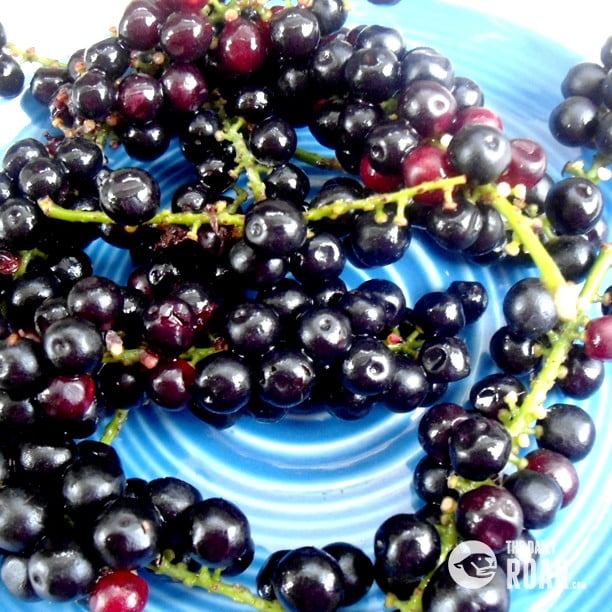 /// Written by Rosemarie Ramos, The Philippines
Save