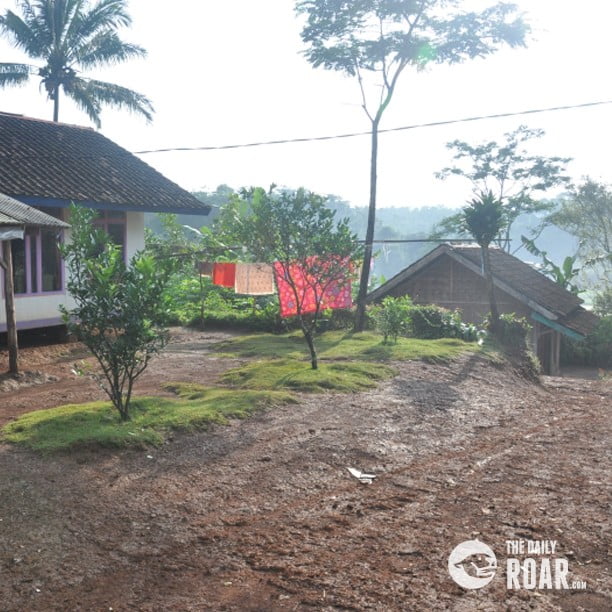 Last weekend, I went to a remote village named Cihaur in Pelabuhan Ratu, Sukabumi. The trip was part of the Company Social Responsibility program from my company. The road to the village was bumpy but filled with great scenic route of tea farm across the valley. It took almost two hours from the big city to this place, but it was worth it.




When I arrived there, the people are very enthusiastic and greet me with their kind words and warm smile. In all my life, I've never met the kind people the Cihaur community represents. They are open up to visitors, take them to their own house, and introduce them to the whole family. Because I'm from Sukabumi too, I felt very close to them and speak with their language, "Sundanese".




The children are running along to greet me with the special handshake and ended up kissing my hand. There are only twenty five families living there, most of the people there live on farming. It is a simple yet inspirational life. They don't have a close door policy; everybody is welcome to eat at their house. I ate the cooked food from the farm for brunch, which is fresh and really tasteful and drink the coconut water picked from the tree ten minutes before.




It is really hard to say goodbye to the chieftain's wife. I've only been there for two hours, but I feel like I've known them for two decades. When I reflect back on my way home, I feel ashamed of myself, but also proud that some of the citizen from my city can show me a humble, simple and honest life; a different life from the big city.

That place will hold a special place in my life, because for the first time I am thinking about early retirement and imagining myself to actually living there with them. Yes, the village is very remote; it is far beyond the modern society, but living with the people there, where no crimes, no hates, no jealousy, and no prejudice will be a very worthy life. I think I just found little heaven on earth. Thank you, the citizen of Cihaur, for teaching me how the live the life filled with pure heart and honesty.




/// Written by Yenny Suryadi, Indonesia