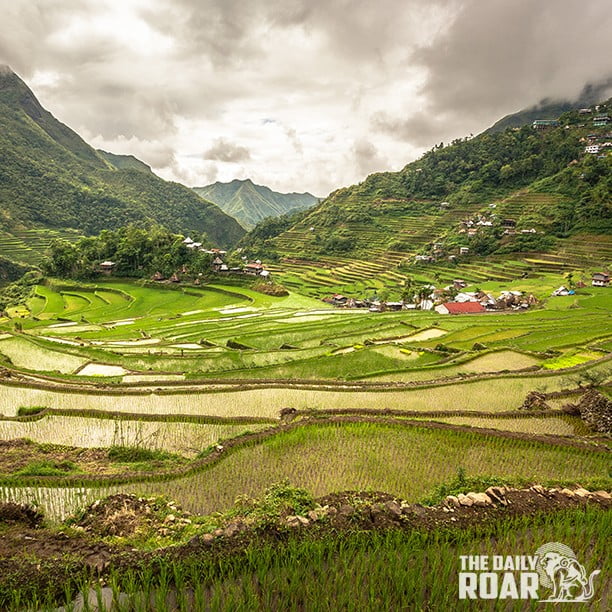 Seeing the Batad rice terraces for the first time was truly a sight to behold. This is one of the five areas that are part of the Rice Terraces of the Philippine Cordilleras, listed as a UNESCO World Heritage Site. I'm not really sure how old it is but according to some sources, it is over 2,000 years old. I'm really amazed at what generations of farming can do and kudos to those involved in the efforts to conserve this wondrous place.
After a 10-hour bus ride from Manila, I boarded a jeepney to get to Batad mountain province which would be an hour long trip. I definitely recommend cruising on the top load, just secure your belongings and make sure you're also safely seated on top. It was such a refreshing feeling being surrounded by the great outdoors, coasting along the mountainside road with breathtaking views of the provincial landscape as the cool breeze whipped around my face, a calming yet exhilarating experience.
Challenge yourself in your trip to Batad
The journey continued on foot after the jeepney ride. Traversing the Batad is not for the fainthearted, as it proved to be quite a challenge of going up and down the hills. If you aren't used to strenuous physical activity, I would advise you to get in shape first to prepare for the long hikes.
The paths aren't always paved and sometimes it can get a bit steep. There are also some walking sticks for sale before the trek begins and they do come in handy. I only wish that I got one for myself as it took more effort for me to keep moving forward to get to the accommodation tucked somewhere in those hills.
When I finally got there and settled into a cozy traditional hut, I had some dinner. Naturally, the meals they served were paired with brown rice that came from the terraces, nutritious and delicious. I retired to bed early for the following day, I was to join a group that was going to Tappiya waterfalls via rice terraces of course.
As early as 7 a.m. we were off. We headed first to Awa View Deck which offered an impressive sight for taking pictures of the amazing scenery. The grains were not yet harvested so it was a beautiful view of cascading terraces colored in vibrant shades of green with mountains in the background as far as the eye could see. Next was to go to Tappiya falls which seemed like an endless stairway of walking up and down the terraces, at the same time maintaining balance and being careful not to slip and fall into the muddy rice paddies. Swimming in the clear and very cold waters temporarily washed away our exhaustion. Famished, we trekked back our accommodation and devoured a late lunch.
I would definitely love to come back and visit the rice terraces pre-harvest season and I hope that fair weather would be on my side just as it was on that amazing day.