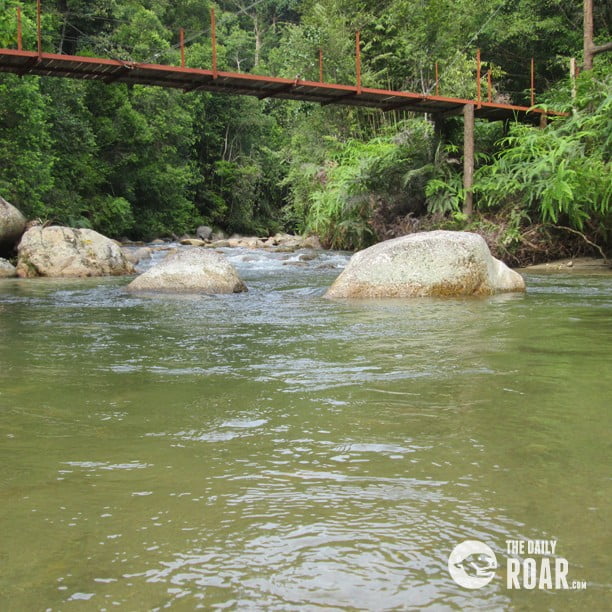 It was Christmas, the day of festivities for the people who adhere to the Christian faith. As for other Malaysians, it was a public holiday. And public holiday means to spend time with family, right? So, what is the best way to spend time with family other than to bring them on a journey to an 'unfamiliar territory'.

That was what my family and I did on the Christmas holiday. We actually went on a journey by train to the northern-most station in the state of Selangor before heading to a wonderful river, which also has one of the best waterfalls in Malaysia. And which river, you ask? Well, welcome to the Chiling river!

Situated near the border of Pahang, visitors to this river actually has two options; one is to go to the river situated down several stairs, near the small bridge. Another option is to go to the Chiling Fish Sanctuary, which was what my family did.

Chiling Fish Sanctuary is a heaven on earth. The place is still unspoiled; no rapid development and, thankfully, no rubbish all over the place, typical of other Malaysia's nature recreational spots. Every visitors is required to pay RM 1 as conservation fee and there is no dustbin provided here. So, leave nothing but footprints and take nothing but photos. Seriously, you must carry your own rubbish out.

This sanctuary is also the starting point for those intending to go to the Chiling waterfalls. I've heard that the waterfall is nice and there will be like 5 river crossing to go there, unfortunately, we did not go there as I am also bringing my mom. But I am definitely want to go to the waterfall. Maybe next time, though.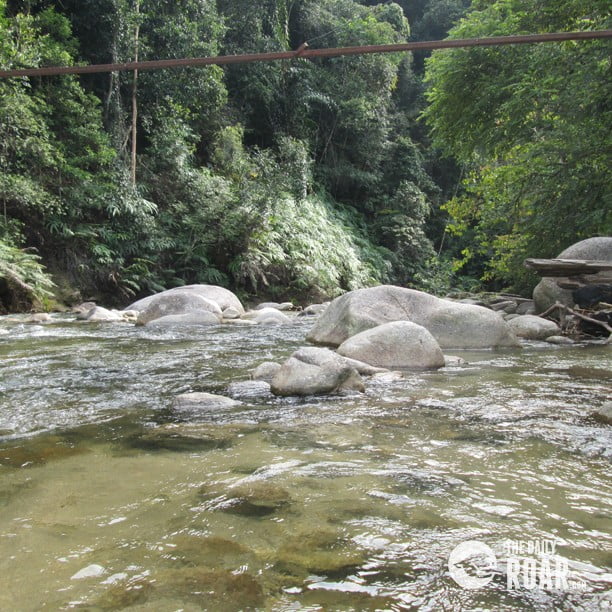 As for the sanctuary itself, it is full with tame kelah fish, a type of local fish normally found in the river. Visitors are allowed to feed them but not to fish them. So, if you are planning to do some bbq here, please do not fish the kelah in this sanctuary.

The river is also clean and clear. The water is very cold, even on a hot afternoon. Although the base of the river is full of rocks, it is still one of the best places to just chill, as the name suggests. It was so cold that I was shaking out of coldness even though I just put my foot in the river!

No doubt, this is one of the places to go with your family if you are looking for a place to mingle with nature and to unwind yourself from that hectic city life.

Come on! What are you waiting for? It is Visit Malaysia 2014! Go Chilling at Chiling river!

****

To go to Chiling river via car, drive into Kuala Kubu Bharu town. From there, drive towards the Fraser's Hill. You will pass the Selangor Dam before reaching a small bridge. The entrance to the Chiling river is on your left while the entrance to the Chiling Fish Sanctuary will be on your right, a minute walk from the bridge.

To go by public transport, take the KTM Komuter to Kuala Kubu Bharu Station. From there, take the taxi [mostly illegal or teksi sapu] to Chiling. Price around RM 70-80 return.

/// Written by Khairul Idzwan Kamarudzaman, Malaysia