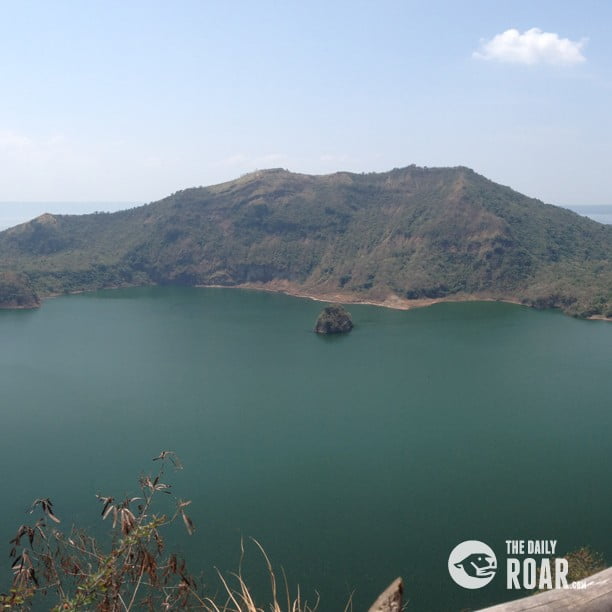 It was both exciting and nerve-racking. I think that is the best way to describe what I was feeling as we were crossing Lake Taal, going to Taal Volcano. It was exciting because I have always wanted to see the crater of the world's smallest active volcano, and it was nerve-racking because it's one of the 16 Decade Volcanoes worldwide. Only the most active volcanoes, which have had very destructive eruptions, can qualify for that list.

I was ready to relish the picturesque view I was promised to behold, but I was absolutely unprepared to be blown into smithereens. But after much deliberation and reading the latest news about the volcano, this wanderer was finally convinced that it was going to be worth the risk.




View of Taal Island from Taal Lake

I went to Taal with my cousin Gretchel and her friend Mia. All three of us have never been to the volcano so we were happy that we made the smartest decision of getting a tour package rather than going on a DIY trip. But of course, the DIY option would've cost us less; but f you're willing to spend on convenience, then a tour package is your best option.


Upon reaching the island after a 15-minute boat ride across the lake, we were welcomed by horsemen offering a horseback ride to the crater. Since we opted for a tour package, we had to politely decline the offer of each boatman we walked passed by because 3 horses were already reserved for us prior to our arrival.

A horse rental costs 500 pesos, quite an expensive price for a ride. Some visitors opt to trek towards to the crater instead, but it's not an option if you can't stand the excruciating heat while horses run pass beside you leaving dust clouds for your nostrils to inhale. If you're the adventurous type, then the trek will surely be exciting for you. If you do decide to trek to the crater, I highly recommend that you go to the island before dawn so that you will not be burnt under the sun.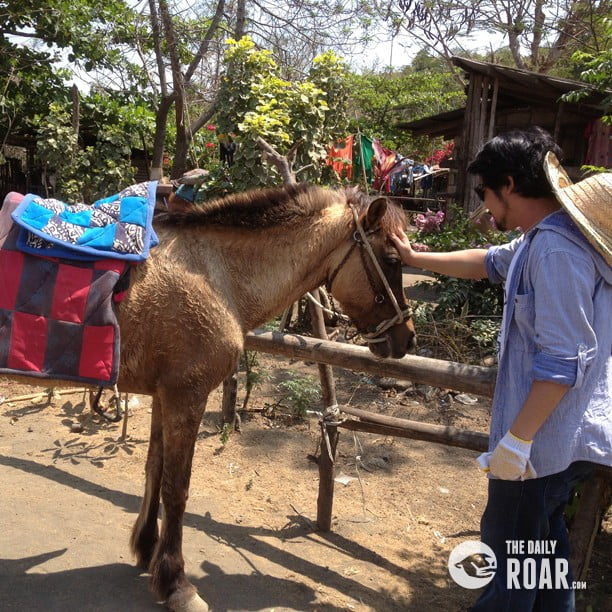 With my horse, Narda.

A horseman will accompany you to the crater, so you can't share a horse with a companion. The advantage is you can enjoy all the sights going to the crater because maneuvering the horse will be the least of your worries. Plus, you can stop in different spots and ask the horseman to take your photo.




Photo of me with Binintiang Malaki taken by my horseman.

The horseman was sharing facts about Taal volcano while we were going up. I was surprised to learn that what we thought was Taal volcano after all these years wasn't the actual volcano, but just one of the few cones and craters of the island. What we thought was Taal, was actually known as Binintiang Malaki.

As we were nearing the crater, we can already see volcanic smoke, which smelled like spoilt egg, coming out from the reddish ground. I'm not sure if the horseman was joking when he told me that you could boil an egg if you place it near the volcanic smoke. But it's not so hard to believe.

I knew I was already so close to seeing the famous Taal Crater. And when I looked straight ahead, I saw the euphoria in the faces of the visitors who are already going down from the viewing deck. I knew right there and then that I'd be going home with the same joy in my face.

I was right. When I reached the viewing deck, I was immediately in awe as I basked in the beauty of the green waters inside the caldera of Taal against the clear blue sky. I was literally looking at a lake on top of a volcanic island in the middle of another lake.

For the first few minutes, I just stood there in awe, trying to absorb the unbelievable beauty that is right before my very eyes. I stood there, breathed deep and created a memory that I will never let go of.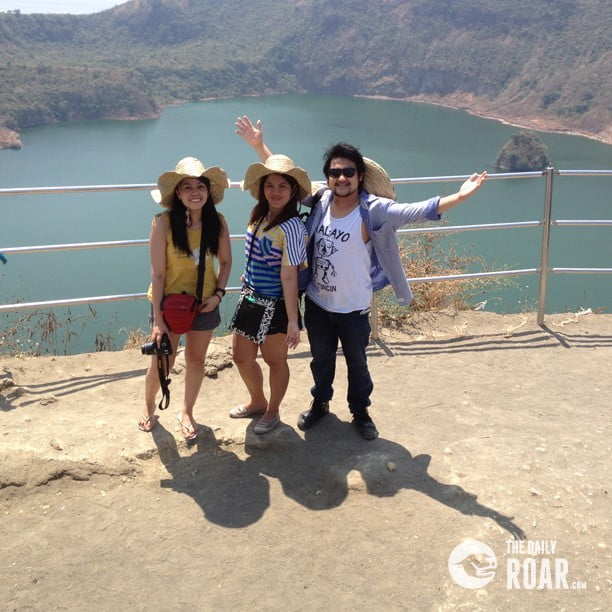 Yours truly together with my cousin Gretchel and her friend Mia.

/// Written by Charles Michael Tolosa, The Philippines