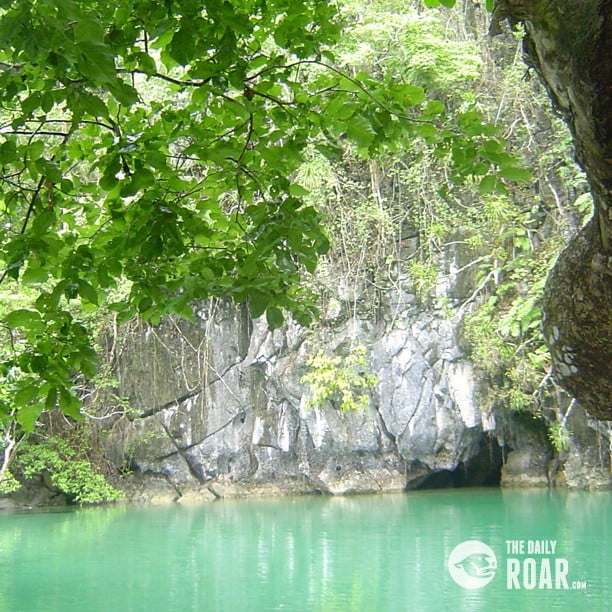 Anyone who goes to Puerto Princesa Palawan should definitely include the Underground River in his itinerary. Long before it became one of the New Seven Wonders of the World, it has already captivated travelers from different parts of the globe with its awesome limestone formations. It's also the world's longest navigable underground river (8.2 kilometers long), something that Palaweños are very proud of.

As a local myself, I have been to this place, otherwise called the Puerto Princesa Subterranean River National Park, many times before. Whenever we have a visitor from Manila or from another country, this is the first place they want to see, and we bring them here. Although the tour is basically the same—the boatman pointing strange cave formations that resemble fruits, vegetables, religious figures, and so on—the experience is always brand new. And the boatman jokes like the one about Sharon Stone never get old.

Apart from the river itself, there are many other things that you can enjoy while you're here. Sabang, the jump-off point to the river, has become a tourist destination in itself. Zipline, surfing, beachcombing, and boating along the mangrove forests are just few of the many activities that can keep you occupied while you wait for your turn to get inside the cave. And once you do, you'll find out why this place has become a prime tourist spot not only in Palawan but in the entire Philippines.

Underground River is a protected area located in the Midwest coast of the province, about 76 kilometers northwest of Puerto Princesa. It's best to get a permit in advance since the place is packed with tourists especially during peak seasons like summer. You'd also want to get a tour package from a reputable agency to save yourself from the hassle of getting the permit on your own.




Enjoy!

/// Written by Wendeline Garcia, The Philippines