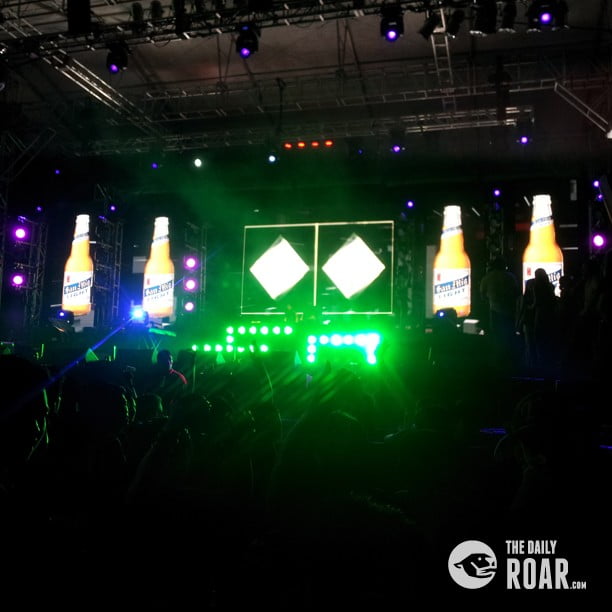 The Oktoberfest is one of the most awaited event that Filipino's gather for every year. It is being sponsored by San Miguel Brewery which is the country's leading beer manufacturer.

Beer and music lovers all over the country celebrated an exhilarating night filled with non-stop music, ultra-modern lights and sounds shows, virtual sports game booths, giant inflatable displays with beer showers and of course the world-class beer selections of San Miguel.

Due to the unforgettable staging of the Oktoberfest celebrations in recent years it has been declared by enthusiasts as an official Philippine tourism event. The SMB Oktoberfest has always been well known to have indulged its customers with the best live entertainment shows.





The kickoff party was held last September 12, 2014 at Greenfield District Central Park in Mandaluyong City, Philippines with a follow up celebration at One Mango Avenue, Cebu City and Central Greenfield City, Sta. Rosa Laguna on September 9, 2014.
The kickoff was graced by the country's top bands lead by Pupil with Ely Buendia as their lead vocals, Slapshock, Pepe Smith, Greyhoundz, Razorback, 6Cyclemind, Rivermaya and up-and coming university bands.





The 12 hour party was also kept going by the hottest DJs in town starred by DJs Mars Miranda, Ace Ramos and Deuce Manila. To add more excitement to this year's grand kickoff is the raffle draw where in cool SMB items were given away such as jackets, caps, ballers, shirts and more!
The tickets in the Manila kickoff were priced at Php300.00 – This already includes 5 cups of assorted beers. While for the regional runs, the tickets are just Php50.00 with one cup of Pale Pilsen.

Overall, the celebration was indeed a blast! SMB has definitely jump started all Filipino beer patrons and we definitely look forward for the upcoming events that SMB scheduled for the whole month of October 2014!

For beer lovers that are planning to visit the Philippines, below is the list of the great tasting beer selection of SMB and their price in Philippine peso:




/// Written by JRH, The Philippines