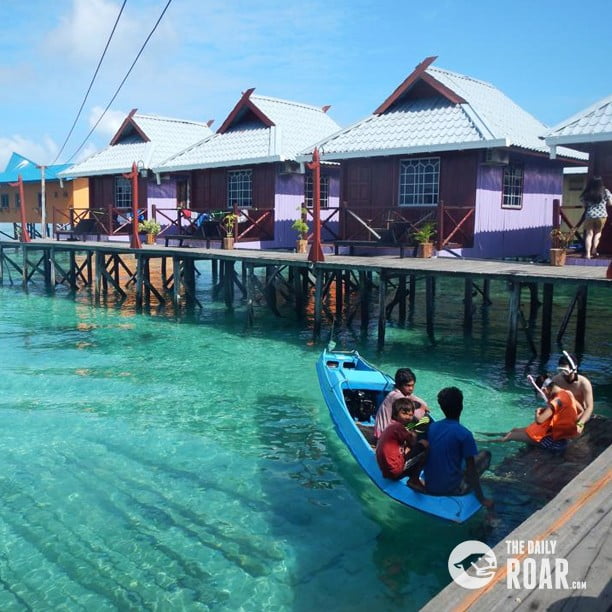 Can you imagine… Waking up on a sunny morning, walking out the door of your chalet and jump directly in the crystal clear blue sea water? Enjoying your breakfast while watching the sea turtles swimming around your chalet? Wandering around an island without any road or town? And lying on a perfect white sand beach with waving palm trees around you?

Located in-between the Philippines and Sabah (Malaysian Borneo), there is a little island called Mabul. Not bigger than 20 hectares and without any road or town. The people who live on this island are all fishermen and their houses are built on stilts in the water.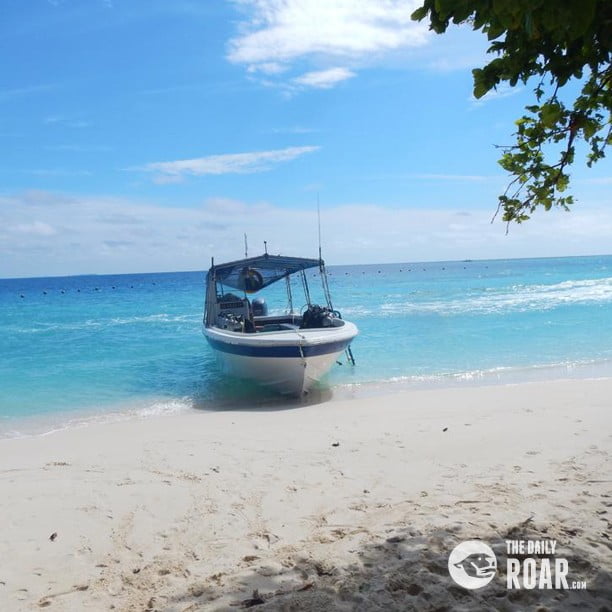 This idyllic looking island is perfect for people who just want to enjoy the stunning white beaches, swimming in the crystal clear sea water, diving or snorkelling and enjoy the best fresh seafood. Every day, the sea gypsies will pass by the accommodations and try to sell their catch of the day. They sell crabs, lobsters and different types of fish for a small amount of money. You can just bring your fish or seafood to the kitchen of your accommodation and for a small fee they will prepare it for you.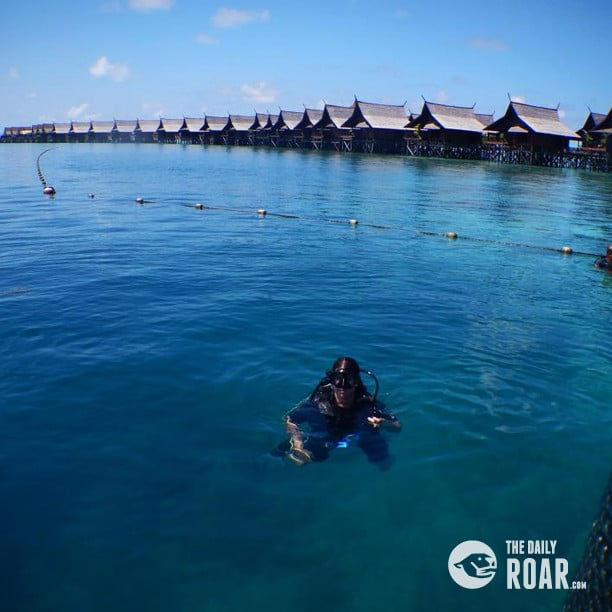 As there aren't any restaurants or shops on the island, all the accommodations offer full board prices. For only RM70 per person per night (20 USD) included breakfast, lunch, suppers and dinner you have a lovely chalet on stilts.


The island has been a fishing village since the 1970s. Then in the 1990s, it first became popular to divers due to its proximity to Sipadan Island. Sipadan is known as one of the best dive spots in the world and Mabul Island is the best get-a-way for a day of diving around Sipadan. Whereas Sipadan is all about large sharks, turtles and schools of fish numbering in the thousands, Mabul is a macro diver's paradise. Mabul is one of the richest single destinations for exotic small marine life anywhere in the world.




Where to stay?


Billabong (http://www.billabongscuba.com/) 
A Homestay is a traditional Malay "tiang". A wooden-house, build on stilts in the water, giving all the guests scenic and relaxed environment to enjoy your holiday in. It is the perfect opportunity to experience the wonders of real Malay island living.

Scuba Junkie (http://www.scuba-junkie.com/)
This is a newly opened resort called; Mabul Beach Resort. With 24 Brand new en suite rooms situated on the beach front, you can treat yourself to a little luxury at incredible prices.

How to get to Mabul island?
Most visitors fly to Tawau airport or come by bus, minivan or taxi from Sabah's northern towns of Kota Kinabalu, Sandakan, Sukau and Lahad Datu. There are frequent flights (relatively inexpensive) from Kuala Lumpur to Tawau (2.45 hrs) and from Kota Kinabalu (50 minutes).In order to be able to transfer on the same day to the island, please make sure your flight lands latest 14.00pm.Once you arrive in Tawau, you will continue by land transfer to the port town of Semporna (1.30 hours).From Semporna, you will continue on the same day by boat to your accommodation on Mabul island (45-60 minutes).

/// Written by Janieke Nieboer, Malaysia