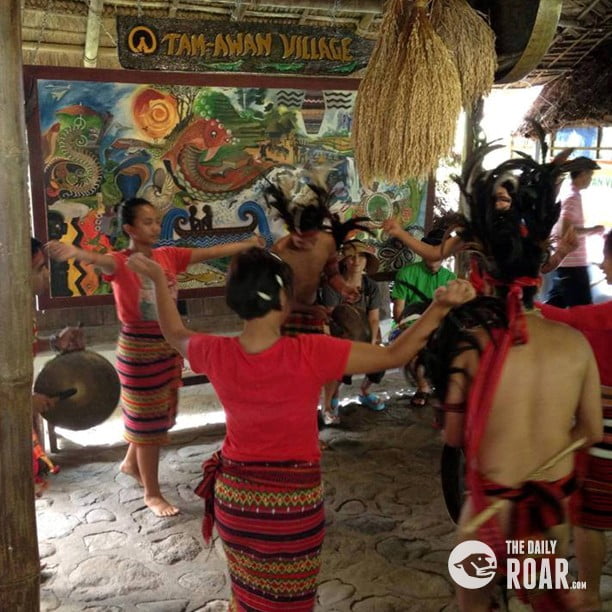 Created in the year 1998 by the Chanum Foundation, Tam-Awan village is one of the newest attractions in Baguio City, Philippines.

Ifugao houses, nipa huts, arts and paintings are the main attraction of the said village. Automatically, when you say village, there are houses. But here in Tam-Awan one can see not a luxurious power houses but a tribal houses called Kalinga houses and Ifugao houses. Ifugaos are the ethnic groups living in Baguio City especially in the most part of the Cordillera region.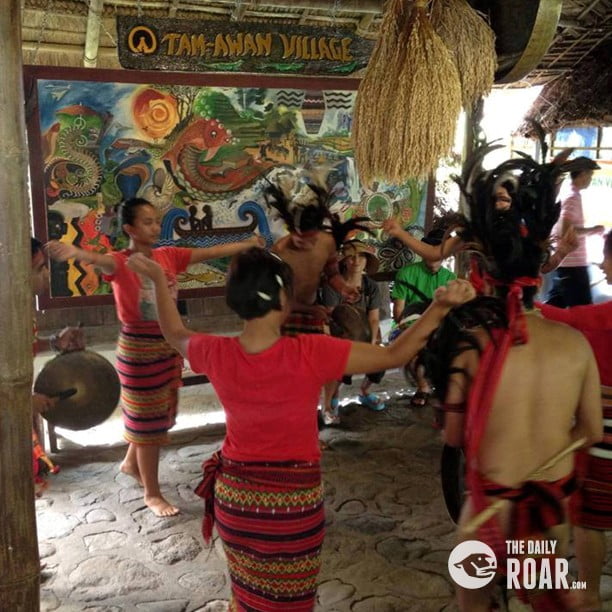 Tam-awan has seven Ifugao huts and two Kalinga houses. An Ifugao house is compact and simple. In Architecture, it is said to be sophisticated. It was built without nails or hardware , a true Ifugao way of construction. The Kalinga house on the other hand, is very wide and is made with hand-hewn pine-wood. In Tam- Awan, you can see the binayon, one of the tradition octagonal house of Southern Kalinga Province.
What's good about this place is that they accept lodgers for these huts, namely: Bangaan Hut, Anaba Hut, Batad Hut, Dukligan Hut, Kinakin Hut and Nagor Hut. The other hut called Bugnay hut is not for lodging but instead serves as one of the villages galleries.




Tam- awan village is located in Pinsao proper, Baguio City. It is uniquely a blend of indigenous aesthetics and craftsmanship of the people in Cordillera region. A region where Baguio belongs. A concept of a village in Baguio setting.




In keeping the spirit of deeper understanding, respect and pride in the heritage of the Cordillera people, Tam- Awan has become the venue for arts and exhibits in Baguio City. A vantage point , that's where the name Tam-awan came from because on a clear day you can see a wonderful view of the South China Sea
Indeed, Tam-Awan is an experience itself where one can experience a village life and at the same time, having fun with the beautiful paintings around.

How to get to Tam-Awan Village

By car — from Burnham Park: take Harrison Road and go up Abanao Road and proceed to Naguilian Road. From Naguilian, turn right to Quezon Hill Road 2, which connects to Tacay Road. On Turkey Road, keep going straight till you reach a fork in the road, Take the road on the left and keep going until you reach Tam-Awan Village.

By taxi cab — just tell the driver take you to Tam-awan Village, Pinsao Proper.

By jeepney — take the Plaza-Quezon Hill-Tam-awan jeepney or the Long-long via Tam-awan Jeepney from Kayang Street, behind and above the Baguio City Market.

/// Written by Rosemarie Ramos, The Philippines