In Mindanao specially Davao area the most visited and the perfect getaway from the stressing traffic of the city is the Samal Island. It is comprised of around sixty (60) Resorts or more where in every Resort consist of different gigs for their visitors. One of the prestigious Resorts in Samal Island is the Fifty Six (56) hectare SECDEA Beach Resort which is located in San Isidro, Babak, Igacos. The Resort is great for vacation and to relax with family or friends while enjoying an amazing beach scenery. They have great amenities with classic designed Villas/Houses for a whole huge family and Lodges and Cottages for the smaller groups. They also have Function Rooms which is great for Weddings, Meetings and any other occasion.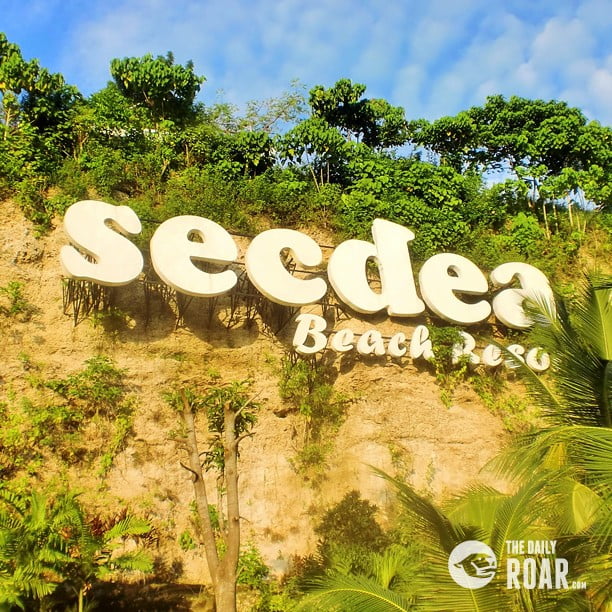 You can tour the Resort riding a Golf Car since vehicles aren't allowed to wander around but don't worry because they have a nice and safe place for your vehicle. They also offer a day tour for only 750.00 pesos including a buffet lunch for those who don't want to stay overnight. Though it is nice to stay for a night but considering those who are in a budget and for those who are just wandering around their day tour it is worth it. Yes! I tell you worth it due to the many activities you can choose such as Kayaking, Snorkeling, Banana Boat Ride, Rappelling, Cycling, Wall climbing, Hiking, Volley Ball, Basket Ball and Tennis. And also the staffs are very accommodating, friendly and are always there to help you where needed.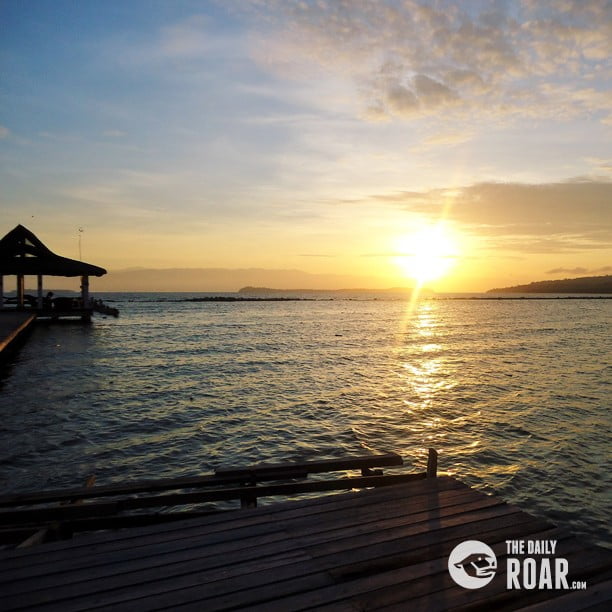 They wisely made use of the beautiful surroundings which adds up to the place's full excitement. First is the "124" steps which is a stairs going up the hill to see an overlooking view of the ocean and the entire Resort. Second is the "Mangrove Walk", they made two (2) pathways so that people can wander along with the mangroves and watch fishes swim by. One pathway will lead you to a floating Bar and the other one will lead you to a huge Tree Deck. Third is the floating cottages which is intended for "chillin", a romantic place to witness the Sunset/ Sunrise. Lastly is a fishing Lagoon full of Tilapia and "Bangus" a Tagalog word for Milk Fish.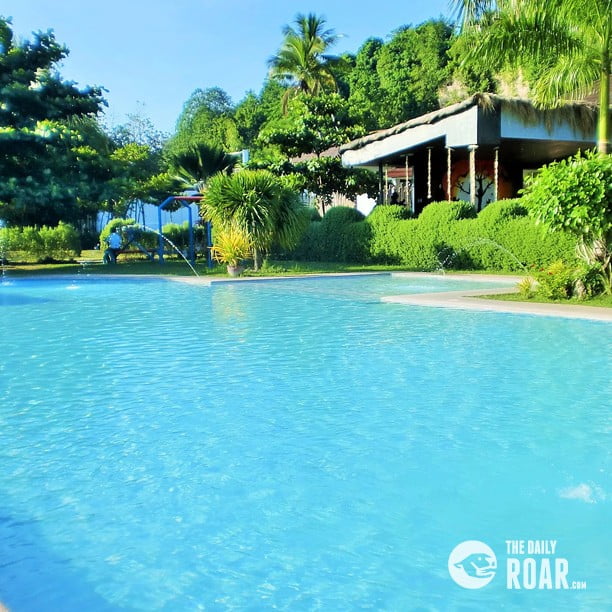 Their restaurant located at the heart of the Resort gives a good vibe ambiance having the best view of a huge Infinity Swimming Pool. They call it as such because it seems like the Pool has no end or edge and is connected to the ocean for in fact it's just a visual effect. Aside from the overlooking view they serve a tasty Filipino as well as Foreign delicacies. There is a bar just at the side of the Swimming Pool and a classic designed pool lounger at the other side. The Resort would give you the essence of living extravagantly either for a day or more for afford. Their management is very impressive especially when it comes to Environment. They are very Eco-friendly from furnitures to their wisely built architectures.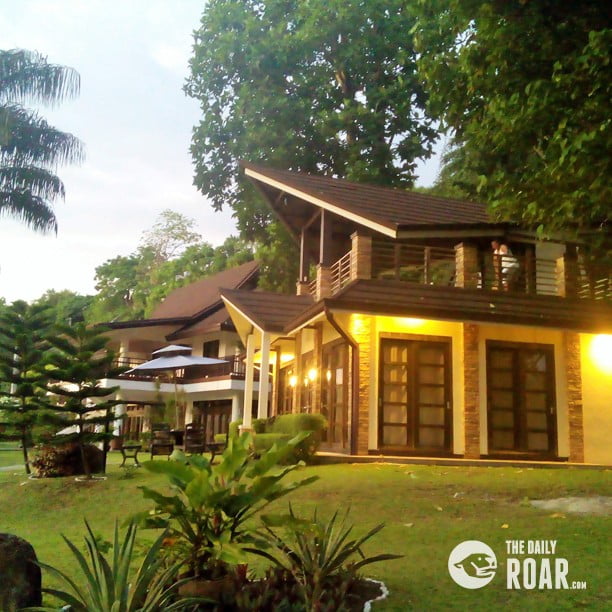 /// Written by Kailyn Kesha Requiza, The Philippines