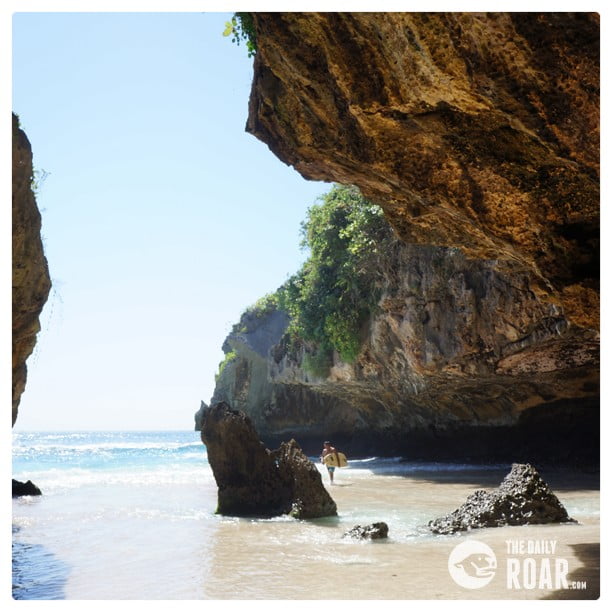 Have you ever visited Bali? Bali is one of the most famous places in Indonesia and one of the most wanted places to be visited over the world. It is a beautiful island paradise which lies between Java and Lombok Island. When you want to go to Bali, it is a must for you to visit Suluban beach. Suluban beach is a place that visitors are not going to miss.
In Suluban beach, you can find out that there are a lot of visitors all over the world. Actually Suluban is a temple on the edge of a cliff. It is believed by Hindus that this temple is a buffer of nine elements. It was used as a place to praise a priest in the 11 century. Up to now, Suluban beach is well-known because its uniqueness view. The main area to reach the temple is fulfilled by monkeys. They will try to approach you and take everything you bring but they are harmless. In order to reach the temple, you should be careful because the paths that look like a trail are sometimes dangerous. On the top of the cliff, there will not be any shelters which make the weather is quite hot.
You can enjoy the marvelous view in the evening. The blue sea, the cliff and the temple are totally awesome. Besides, there are some activities you can join such as parasailing, skiing, walking under the sea and other kinds of water activities. The panorama under the sea is incredible, too. You do not need to worry there because a lot of Balinese work as guide there so you will not get lost and they will help you directly. After enjoying the view in a whole day, you can have dinner in Jimbaran. In weekends, this place will be full of visitors. The food offered is not only delicious but also varies from different country. In conclusion, I suggest you to visit Bali especially Suluban beach with its beauty because Suluban is an important place you should not miss to visit.