Indonesia is not just about Bali, Yogyakarta, Bandung and Jakarta. There are thousand of places and cool tourism spots you can visit any time. And one for your consideration is the unique and magnificent Labuan Bajo.
Seeing a Komodo from close , or even feel the adrenaline rush being chase by the Varanus Komodoensis, the Latin name of those animals, surely becomes an unforgettable experience that you had before.
But that is not the only sensation that Labuan Bajo has to offer. As one of the most exotic regions in Indonesia, Labuan Bajo at East Nusa Tenggara gives you a lot of things that you can enjoy during your vacation time.
What makes Labuan Bajo unique?
Nature and culture tourism at Labuan Bajo is one of the best. But, what is the most interesting thing to do at Labuan Bajo? Seeing the Komodo's at their habitat definitely become a main reason to visit. This can't be separated by the fact that the dragon only lives at Pulau Komodo, which has become their main habitat.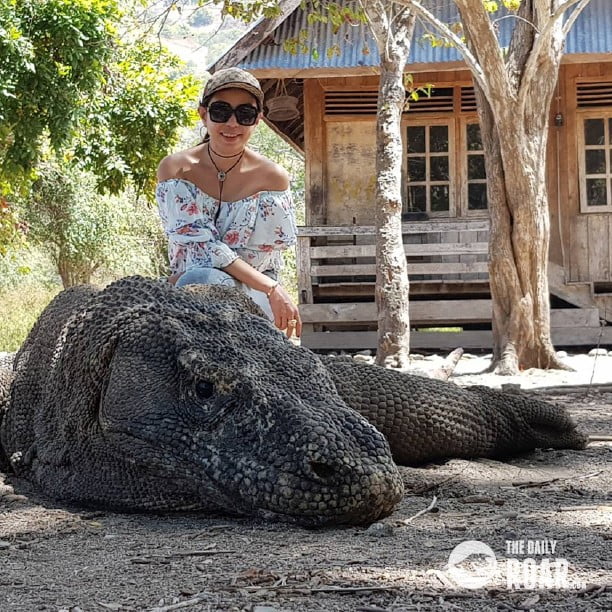 The Komodo Dragon by @ellusiphanata (Instagram)
You can see the Komodo wild life from a close distance, or even buzz around and witnessing the beauty of the natural view, just take some time to relax, look at the ocean, or maybe trekking into the hills at Komodo Island.
Other alternatives that you can visit except for the giant lizards would be visiting Rinca Island, or take a tour to Loh Liang National Park, which is no less exotic as the Komodo Island, with the Savannah as its main attraction.
Want to find other options like seeing a magnificent panorama at Labuan Bajo? You might want to consider to go for snorkeling. The best spot is at Manta Point, which is a special spot where you can swim and look for the Manta Ray, and even touch it directly.
Manta Ray at Manta Point, Komodo Island by @j.f.beaudoin (Instagram)
The amazing marine life at Labuan Bajo
Next stop would be Goat Island and Angel Island. These two different islands offer you an amazing underwater view. If you don't want to plunge yourself under water, take some me-time at the beach which also proves to be a great alternative.
Padar Island By @blogmochilando (Instagram)
Tracking and taking a tour to the hills will grand you amazing views at Rinca and Komodo Island. At Kanawa Island and Gili Laba, you also can explore the beauty all around you. But one place that shouldn't be missed is visiting Padar Island, which offers great landscapes and gives you an amazing sunrise and sunset.
Pink Beach by @edho_harund99 (Instagram)
And don't forget to visit Namo Pink Beach, which has a special sparkling pink sand beach, which will definitely make your jaw drop.
Waerebo By @puteriayul (Instagram)
Taking a tour to the indigenous villages is a-must-to-do activity when you decide to visit Labuan Bajo. Wae Rebo, a village on top of the hill is a place full of local wisdom and culture of the so called Manggarai Flores community. Is not easy to reach this village as you have to walk to the top of the hill for about three hours. But I can guarantee you it's worth it!
Having shared all these amazing experiences in Labuan Bajo, maybe now you can start planning your visit there. Looking forward to see you soon!
Save
Save