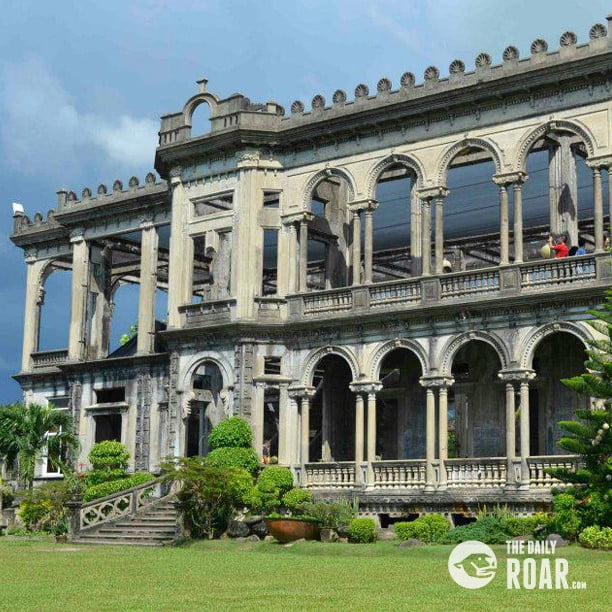 Negros Occidental, also known as the Sugar-bowl of the Philippines, is a province filled with different great destinations and amiable cultures. Several examples are the Panaad Park and stadium and the Forestpark resort in Bacolod, the Quiet Place in Bago City, the Patag resort in Silay City, and the Mambukal resort in Murcia. One of the most interesting places in Negros is the Talisay City's ancestral house, The Ruins.

The Ruined Romance: The Story Behind

A wealthy sugarcane industrialist, Don Mariano Ledesma Lacson, met Maria Braga, the Portuguese daughter of a rich ship captain, in a Hongkong tour. The two ended in marriage and had ten children. Maria Braga passed away bearing their 11th child leaving Don Mariano in grief and sorrow. The Mansion was built in honour and in loving memory of Maria Braga. For that reason, "The Ruins" is entitled as the Taj Mahal of the Philippines.

During the Second World War, the Japanese invaded the Philippines' commonwealth and had power over the Philippine properties. The Japanese decided to use Don Mariano's Manor as headquarter. But he is wise and decided to burn down the mansion instead. It took more than a day to destroy the place given that it is made of strong and resilient materials. They never thought that the remains of the mansion will become a traveller's attraction in our generation.

Strong Foundation

This controversial house is 903 meter squares and is constructed based on an Italian designs and architecture. It is built with strong and concrete materials that the framework still remained after the blaze. Every post of the Ruins sculpted Mariano and Maria's initials, M and M. The father of Maria added shell designs on top edges of the mansion indicating that he worked as a ship captain. Even though the mansion was put on fire, the beauty of what remained still glows.

The Ruins, Now

Given the fact that the ruined mansion has a historical significance, it turned to be a tourist spot in Negros. For an amount of PHP50, the visitors are allowed to enter the place and took photos of it. Due to its fame and public demand, they put up a coffee shop, a golf course and public CRs for the visitors who want to stay a bit longer. Weddings, debuts, and reunions can now be accommodated in here. Some visitors and tourists stay until sunset because of its fantastic view from the Ruins. Majority of the guests, including me, who go to see the Ruins are curious about the story behind every wall of the building. Thanks to the tourist guide who narrated important details about the history of the ruined mansion.