It must be borne in mind that the tragedy in life doesn't lie in not reaching your goal. The tragedy lies in having no goal to reach." — Benjamin E. Mays. There is one goal why I want to go to Potipot Island, not the white sand as it is almost common in other famous beaches in the Philippines, not even the blue water since I can get it in the nearby beaches in town. What I really want to experience is the talk-of-the town beautiful sunset on the island. I'm not really contented seeing it only in pictures, and not even comfortable hearing about it from a friend. He had seen it and me, I have not. All must be fair and must enjoy this natural gift from above. A phenomenon only the Creator knows how it starts and how it ends, why it happens and it doesn't to other places in the world. Why we see it there and why we can't in other locations. Why it looks so charming and magically captivating in such a place as Potipot Island and why not like that – best and enthralling in the others?

What has this view of the sunset brought me? I wonder why it happens only in between afternoon and evening. I also wonder why it looks like an unexplainable guide and light in Heaven? I also asked why I feel soothed and drifted while watching it? I wonder what is the mystery behind this fascinating event?




What do sunset means to me now? It is actually a representation that a goal has been reached and that another one may begin. The mystical view of guide and light is the Creator above signifying his presence in all the purposes that we have yet to accomplish in life. Without words, this ray of light speaks – the glory of the sunset is also the glory of God. We all have missions to accomplish. And this breathtaking sunset at the Potipot Island is a nice experience for a reflection of our goals and our direction in life.

Where is it located?

Potipot Island is located in Candelaria, Zambales. It is just a small island yet gives big satisfaction to those who wants a retreat or a reflection. It is a 6 hours travel from Manila. Jump-off point is the Dawal Beach Resort where one can stay overnight. From there, you can rent a boat to take you to Potipot Island. An entrance fee of PHP 100 has to be paid and an additional of PHP 300 for overnight campers who wants to stay. Overnight stay is advisable in order not to miss the sunset show.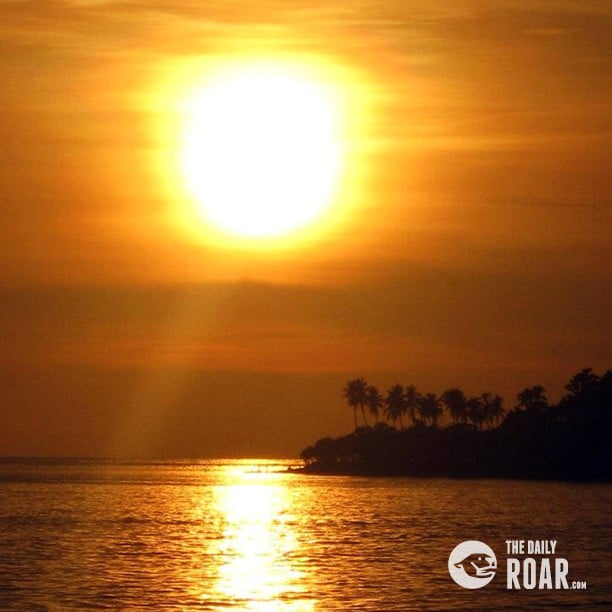 /// Written by Rosemarie Ramos, The Philippines