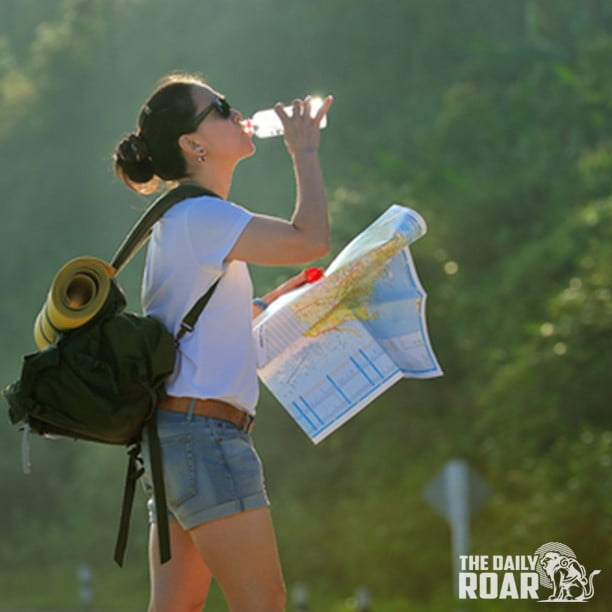 Picking up a nice destination to visit for yourself, your family, friends, or loved one is never going to be an easy thing to do. From the relaxing sunny white-sand beaches to the towering mountains, along with the bustling cities in most cultural countries, there are a lot of vacation spots in the world for us to see. This year is going to be full of travel, exploration, and increasing your horizons. So to all our itchy feet readers, we are going to present 8 best destinations to visit before you die.
Travelling: A new way of treating your soul
The awareness regarding travelling is increasing day by day, and today more people are visiting their favourite destinations. Travelling has become a kind of meditation for people. To make yourself feel relaxed and away from all sorts of stressful things such as work and social life, travelling is the best answer.
It is indeed a unique practice to take yourself away from all the hassles of life as it cures any depression or anxiety of your soul and mind, and you come out from it as a stronger person. So travelling is going to be highly recommended. For this reason, we have discussed 8 best destinations to visit and explore. These destinations are unique in one way or the other, so find out which place will suit you and your loved ones best.
8 best destinations to visit 
In order to tell my esteemed readers for their most awaited trip, I have consulted some of the best travelling consultants, and industry experts along with making on own research. So plan a trip to one of these destinations, and I guarantee you will enjoy every second of it.
Bangkok – Thailand
Bangkok is the capital of Thailand. It is one of the biggest air transportation hubs in Far East Asia. This city is used by travellers and tourists to arrive in the Kingdom of Thailand and leave for its beautiful beaches. However, the growing awareness of the hidden beauty of this city is attracting more and more people each year. Discover what Bangkok has to offer and enjoy a marvellous stay there. Explore beautiful temples, exquisite nightlife, markets, do some boating, ride a tuk-tuk, and visit amazing historical sights.
In order to reach Bangkok economically, you can click on the link flights-to-bangkok.co.uk. This platform offers amazing flight tickets and travel deals to this city. You can also find hotel reservation and other amazing offers.
Sydney, New South Wale – Australia
Sydney is not a new destination for people living anywhere in the world. Each year, millions of people travel to the biggest Australian city to enjoy their time. However, 2019 is going to be different in the capital of New South Wales as the city will host some exquisite events all around the calendar. So 2019 is going to be the perfect time to visit this amazing city. Check out the Darling Harbour, Opera House, Harbour Bridge, Bondi Beach, Blue Mountains, and much more. This city is full of nightclubs and pubs, so people who are looking for some exploration as well as a perfect city escape, Sydney is the best place to be.
Kathmandu – Nepal
Kathmandu is the capital city of Nepal. Each year, it welcomes thousands of tourists, mountaineers, adventure enthusiasts from all over the world. This city is not only a cultural hub for everyone, but it is also a gateway to the tallest plains and mountains on this planet. There are many points in or near this city from where you can see the majestic Mount Everest. You can also see some other 8000 meter peaks as well. There are also some amazing natural reserves where you can watch rare flowers and plants, along with endangered animals. Kathmandu is also the gateway to some of the best trekking and hiking trails in the world. So feast yourself on a new adventure in 2019 by visiting Kathmandu.
Copenhagen – Denmark
Copenhagen is the capital of Denmark and the cultural hub of Scandinavia. This city is best known for its significant sites such as Tivoli Gardens, Nyhavn, Aquarium, Zoo, Botanical Garden, Palaces, Castles, and much more. Copenhagen is a place worth visiting hundreds of times. The 'City of Spires' is the gateway to Scandinavia, and people from all over the world visit it each year to witness all its beauty and greatness. It is indeed a place to see in 2019.
Stockholm – Sweden
The Venice of the North is no stranger to tourists all around the world. But 2019 is going to be a different year for this city. The capital of Sweden will see a hike in the number of tourists, as more people want to explore its unique geography and landscape. There are a lot of markets, places and other things to do in Stockholm. So plan a trip to this city and enjoy your time.
Skardu – Pakistan
Skardu is a city in Northern Pakistan. It is one of the biggest tourist hubs of the country, and each year it serves as a gateway to thousands of mountaineers, local tourists, trekkers, and adventure seekers. With the growing stability in Pakistan, Skardu has seen a massive rise in tourism. So 2019 will bring more international and domestic travellers to this valley. There are a lot of amazing destinations in and around Skardu, such as Deosai National Park, different lakes, ancient palaces, forts, markets, and trekking trails that can take you to the base camps of tallest mountains on Earth.
Sitka, Alaska – United States of America
Sitka is a city in Alaska, the northernmost state in the USA. It is spread over Baranof and Chichagof Islands mainly, but also on other islands as well. There are a lot of things to do and see in Sitka such as exploring the trekking trails near Mount Edgecombe, visiting National Historical Park, Raptor Center, and taking a boat ride around the islands.
Patagonia – Chile and Argentina
A sparsely populated region in Chile and Argentina, Patagonia is a haven for trekkers and mountain climbers. It consists of Andes Mountains, Pampas, Grasslands, Lakes, plains, deserts, and ocean. There are also some amazing glaciers and towns in these regions. So it will be best to visit this area keeping some warm clothes.