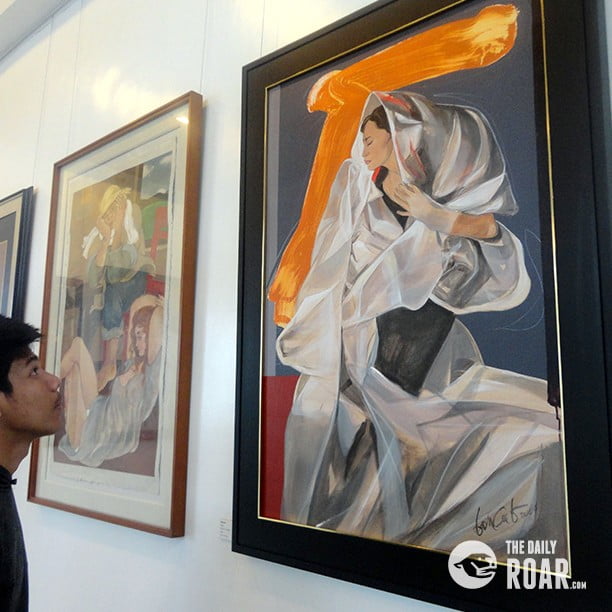 Aside from its weather that is way cooler than any Philippine lowlands, Baguio City has also become popular because of its picturesque scenes plus the treks it offers. Well, all of these satisfied my expectations the first time I set on foot in the city. Years after, another has add up to these – that the city itself is a museum that showcases different culture of the indigenous in the Cordillera. A number of artists who thrive and excel as an individual or as a group reside in the city, that is, a number of galleries and museums line up for a visit!
The first listed on my checklist was BenCab Museum that is 15-minute drive from the city market. Entrance fee is Php80 if you're a student and Php100 if not and it's really worth the price!
Several galleries can be found inside the museum containing the visual art collections of Benedicto Cabrera (BenCab) ranging from paintings to metal and wooden sculptures. Variations of bulol, the rice deity of the indigenous, can be seen almost all over the place as you go down the museum, some were fixed on the walls and one of the rooms was fully dedicated for his bulol collection. Spaces were also provided for exhibitions of other renowned and emerging artists.
I let out a sigh as I saw what completed my visit in the museum – the farm and the garden at the bottommost level of the museum. The pond and the typical traditional hut of the indigenous in the Cordillera matched perfectly with the cool breeze giving off a very refreshing ambiance.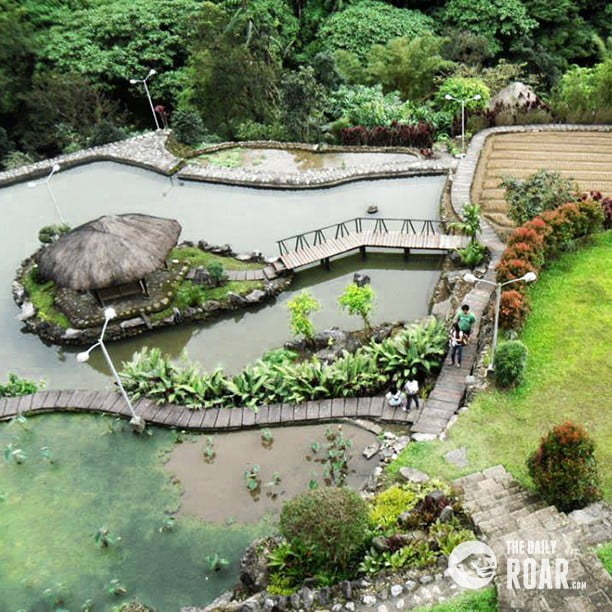 I really love the thought of the traditional concept of the visual art housed in the museum with the contemporary design of the building itself. Black and white painted the museum's monochromatic modern design emphasizing the beauty of each artwork. The same is true to the indigenous idea of the garden. As it showcases the simple living of the Cordillera people utilizing farming methods, the whole view was spattered with modern lampposts.
/// Written by Lei Esther G, The Philippines