This is the only one man-made forests in the Philippines and it's made up out of red and white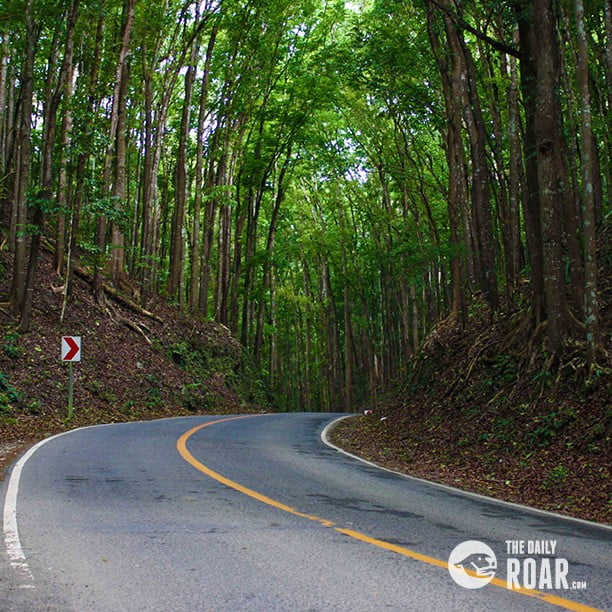 Mahogany trees. The road is surrounded by beautiful trees, and this is how you will notice that you are now inside the forest. This place is very quiet, meditative, and you feel chilly, especially during those hot summer season days. This project was made intentionally not just because to offer something to the tourists, but in response to the alarming deforestation in the Loboc watershed because during the WWII, the old farming system called Kaingin destroyed the area.
ENTRANCE FEE: none

HOW TO GET THERE: You can stop at this area if you are going to and/or from the Chocolate Hills in Carmen. If you want to go there on your own, try to rent a motorbike. Just make sure to bring a map with you if you are not familiar with the area. You can even try to catch a bus. There are many locals and foreigners around Bohol that you can ask for the directions, bus interval, travel fare, etc.

TIPS: There are drivers who are very silent and don't want to talk at all while on the trip unless you will ask them first. Sadly, they don't even stop in this area. But they are not the majority. If you are lucky, there are drivers that are conversational and will stop in this area and allow you to explore and take photos. If your driver is an introvert, you should ask questions to him. Always remember that he is your driver and a tourist guide at the same time, and you pay for it. It's a responsibility of the driver to explain to you every destination or tourist spots you've reached.

They said that it's practical to tour around Bohol if you rent a car or van. Though anyone can make their own choice either to ride a bus or rent a motorbike but you'll have to know the terminal, bus stops, travel fare, trip interval, and so on. Sure, this can save you some money. If you are running out of time, this is not the best option because it takes too much time to ride a bus going to one destination to another. If you want to enjoy your travel, transportation should not become a burden to you.
/// Written by Freeda Lyf, The Philippines