Lake Sebu
is an ancestral domain of the T'bolis. This place has been declared a prime tourism destination in the whole Philippines. You can find this place in the province of South Cotabato, two hours traveling from General Santos City. You will be surprised by the nature and fall in love with the culture of Lake Sebu. However, this place is not only for the tourists because this is one of the water sources of Sultan Kudarat and the South Cotabato region.
CULTURE:
T'boli has many traditional types of musical instruments. Those are Kubing or Bamboo Harp, Kulintang, and Hegelung. They also have their own type of traditional dances. One is, Courtship Dance. They do this specific dance if they want to win the heart of their love ones. Another is, Warrior Dance (Madal Temelek). There is also traditional dance that mimicked the animals like the Bird Dance (Madal Tahaw) and the Monkey Dance (Madal Iwas).
T'NALAK WEAVING:
T'nalak is a cloth waved using Abaca fibre. They consider this as a sacred fabric of T'boli. You can see the wonderful patterns of each cloth if you look at them closely. There is no exception; women and men can do the weaving. It will reach up to 600Php for a meter of T'nalak. But before you can have the cloth, they will tell you some reminders. What are those?
You are not allowed to cut the cloth; however, if you really want to, you need to bite the edge of the cloth to prevent headaches and fever. That is their belief. And of course, as a sign of respect, you should follow this.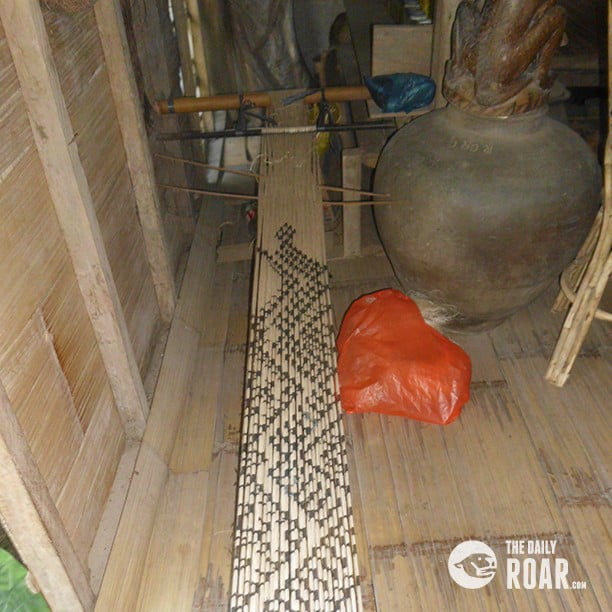 WATERFALLS:
This is a must visit in Lake Sebu. This can be viewed or trekked if you have plenty of time. There are 7 waterfalls in Lake Sebu. Those are:
2
nd
Hikong Bente (Immeasurable)
3
rd
Hikong B'lebed (Zigzag Falls)
5
th
Hikong K' Fo-i (Wild Flower)
6
th
Hikong Ukol (Short Falls)
7
th
Hikong Tonok (Soil)
Hikong Bente
, the second waterfalls is the highest among the 7 waterfalls, high as 70 meters. They said that it can take almost a whole day to reach the 7 waterfalls. However, if you don't have time for trekking, don't worry because there's a shortcut. You can take the zip line and get a bird's eye view of the waterfalls.
LAKE SEBU ZIPLINE:
This is known as the highest zip line in Asia.
For 250-300Php, you will see the 4 waterfalls in one swift ride.
It has a length of 600ft above sea level and the distance is 740 meters going to the landing area. You will see the 2
nd
waterfalls when you are on this trip, and also the 4
th
, 5
th
, and 6
th
.
FOOD:
From the eatery to the restaurant, there are plenty of foods available everywhere in Lake Sebu. However, their specialty is Tilapia fish of any cuisine. They can cook as many as 15 dishes out of Tilapia. This is one of the businesses of locals within Lake Sebu, whether it's a resort or just a small eatery. They don't buy the fish because they grow the fish themselves. But if you want to eat food that is not limited to Tilapia, there are also buffets for only 200Php per head.
WHERE TO STAY:
There are lots of options when it comes to resorts and inns. When we say resort, Punta Isla Lake Resort is one of the best options especially if you are many. They have a traditional T'boli house that you can rent for only 1,350Php per night good for 15 persons. The price is reasonable for a group. However, if you are traveling alone, there are also rooms that range from 250-300Php.
HOW TO GET THERE:
Via airplane, the travel is almost 2 hours going to General Santos City airport if you are coming from Manila, Philippines. But this is not your final destination. From General Santos City is another 1 ½ hour going to Koronadal City, the central of South Cotabato. If you don't have a car, there are buses available from General Santos City to Koronadal City for only 80 pesos per person. And finally, Lake Sebu is just an hour travel from Koronadal City.
/// Written by Freeda Lyf, The Philippines