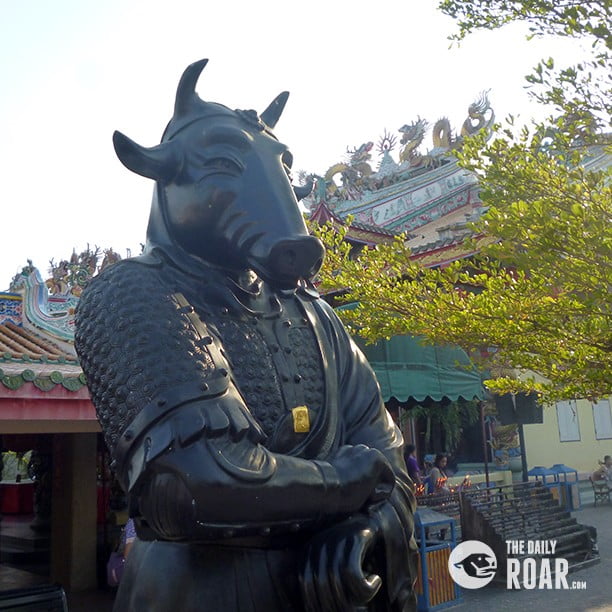 The Celestial Dragon Village is located in Thailand's province on Suphanburi. One of the central provinces, it is easy to reach from Bangkok – buses and minivans will have you in the heart of the town within just a couple of hours.
One of the main features is also one of Thailand's most interesting and beautiful man-made attractions – a huge and colourful Chinese-style Dragon that dominates the local landscape. You certainly can't miss it as you are driving along!
The dragon houses a museum all about Chinese culture, and there are lots of informative displays and exhibits. There are also short shows. Unlike many other museums though you must join a tour to go around – these depart pretty regularly and the ticket booth is just across from the main museum entrance. Be aware, however, that a lot of the information is in the Thai language. Even if you don't want to visit the museum it is well worth the visit just to admire the enormous dragon from outside.
The dragon is 135 metres long and more than 30 metres high. It took a decade to plan and 600 days to build!
There is a colourful Chinese temple next to the dragon, with lots of fascinating statues and the ubiquitous red lanterns. The statues include some that show the darker side of the beliefs, with rather hideous-looking creatures that look like they have malice on their minds. There is a charming covered area where people have hung their hopes, wishes, dreams, and prayers that they have written on small wooden tablets.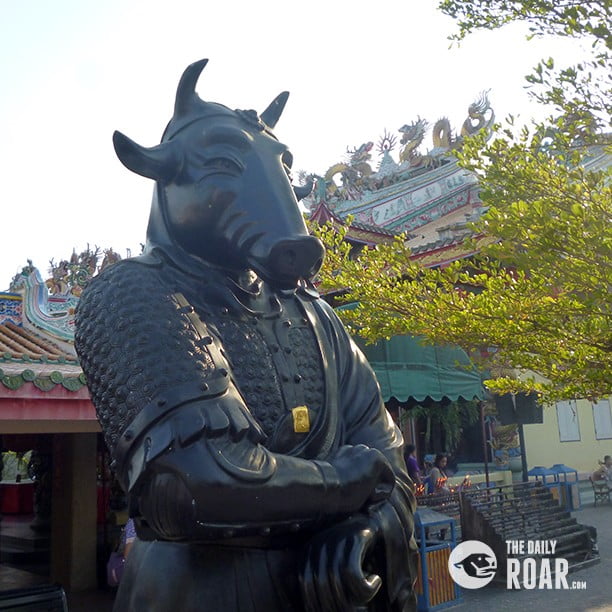 You can get a great view of the dragon from both ground level and by climbing the steps up one of the viewing pagodas. This is highly recommended as inside the pagoda there are some exquisite paintings and statues and you can get a different view of the spectacular dragon.
Take some time to admire the gleaming figures in a variety of martial art poses.
A small village has also been created in the traditional Chinese style. The buildings house a variety of shops and eateries, and there is even a 7-11 convenience store behind one of the facades as well as a tavern where you can sit and relax with a drink. There is a small theatre, a decorative water wheel, fake cherry blossom trees (with an abundance of pink plastic flowers and fairy lights), arches, water features, lanterns … and more!
The village, temple, and grounds are free to wander around and admire. The only charge is if you want to go inside the museum.
There is ample car parking available and it is only a short way from the main town centre.
/// Written by Sarah-Jane Williams, Thailand