Khao Kheow Open Zoo is in Chonburi province. It is easy to get to from Bangkok and Pattaya, both of which are very popular bases for visitors. Set in the mountains, the large and interesting zoo is over 60 years old and it was the first Thai zoo to join the World Association of Zoos and Aquariums. It is a leading centre in the country for research, education, and conservation.
As opposed to many regular zoos, where animals are usually kept in fairly small cages and sometimes in not so great conditions, most of the animals in Khao Kheow live in spacious, clean, and open areas, with moats and ditches preventing the animals from moving into the territories of other animals, being a danger to visitors or other animals, and escaping.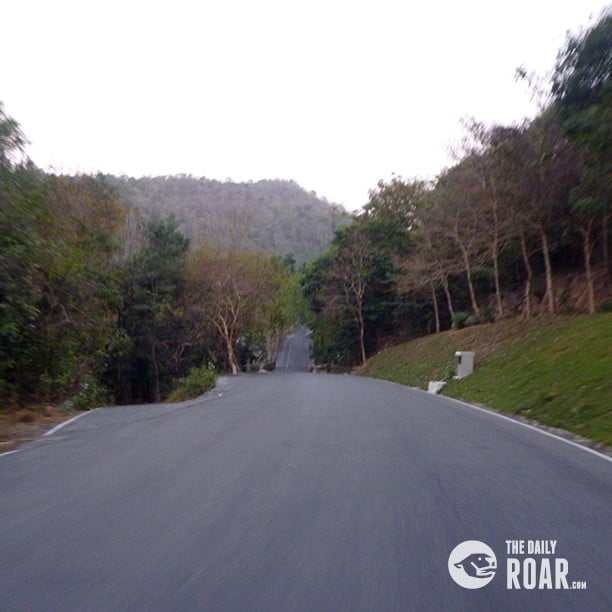 It is a great way to get up close and personal with a large variety of creatures from all over the world. Animals at the zoo include elephants, tigers, lions, giraffes, rhinos, hyenas, pigs, penguins, red pandas, monkeys, zebras, hippos, llamas, and many birds. There is a large aviary that you can wander through as you admire a rich assortment of colourful and fascinating feathered creatures. There are elevated walkways as well as the trails at ground level, letting you see the tree top birds as well as those that spend most of their time lower down. Within the same enclosure you will also see some cute mouse deer. The reptile house is pretty cool!
You can watch some of the animals being fed at different times throughout the day; feeding times are clearly advertised at the entrance.
You can drive around the zoo yourself, stopping at the different parking areas throughout. If you don't have a car, or would rather leave the car outside, there is also the option to rent a golf buggy to get around with ease at the same time as being independent. There is also a tram that goes around the zoo. Whilst you will probably spend a lot of time walking between different areas and observing many different animals, the zoo overall is far too big to walk around in its entirety!
There are several places where you can grab a bite to eat or a drink, and there is also a well-maintained, colourful, and fun kids' play area.
As well as visiting the zoo during the day it is also possible to buy a separate ticket to join the night safari, giving you the chance to see the animal kingdom by night. This is a great way to see nocturnal animals at their natural peak times of activity.
The day zoo is open from 8am to 6pm and the night safari begins at 6.30pm, ending just before 9pm.
If you're feeling daring or after a rush of adrenalin you can also visit the exciting Flight of the Gibbon. Have a tree top adventure s you whizz along high ziplines and see the jungle from above on canopy walks.
/// Written by Sarah-Jane Williams, Thailand