Before Boracay or Cebu became top tourist destinations in the Philippines, one that had always been included in the bucket list of avid travelers is Cebu. Cebu City is known for its natural charm–amazing beaches, lush forests, and hospitable people.

Late last year, my friends and I visited Cebu City for a five-day vacation. Apart from sampling what Anthony Bourdain called "the best pig ever" and dropping by the famous Taoist Temple, we also went on a self-guided walking tour to see the top attractions of the city—Fort San Pedro, Sto. Niño Church, and Magellan's Cross.

Fort San Pedro

What was once a military defense structure, Fort San Pedro is now a favorite tourist attraction. It was constructed in 1738 under the leadership of Miguel Lopez de Legazpi to protect Cebu from Muslim conquerors. Fort San Pedro can be found in Plaza Independencia within the Pier Area of the city.

The place with its tranquil atmosphere, overlooking vista of the city, and verdant sprawling gardens made it easy for us to kick back and relax. Aside from being a good spot for rest and relaxation, it also offered valuable lessons about Philippine history. Be sure to drop by the mini museum nestled within the fort.



Sto. Niño Church

After Fort San Pedro, our next stop was Sto. Niño Church located along Osmeña Boulevard. The church, also known as the Basilica of the Holy Child, is the oldest Roman Catholic Church in the Philippines that was built in the 16th century. It also houses the country's oldest image of the Sto. Niño. After I said a quick prayer, I went around the church to look at the intricate woodworks and ceiling murals that have been well preserved since historic time.




Magellan's Cross

Just a few steps outside the church is the Magellan's Cross. If you're not familiar with Philippine History, Ferdinand Magellan was a Portuguese explorer who discovered the Philippines in 1521. He and his crew met with Rajah Humabon, the leader of the province. Magellan offered Christianity, and Humabon and his people agreed to be baptized. To signify this milestone, Magellan ordered for a cross to be erected. Now, the cross is housed inside a little chapel along Magallanes Street.




The walking tour only took us about a few hours but we were able to learn so much from the experience, especially about the rich history of Cebu City.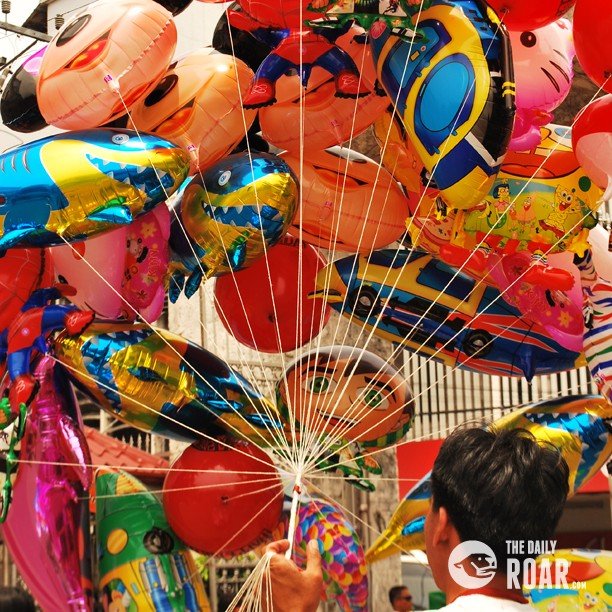 /// Written by Wendeline Garcia, The Philippines