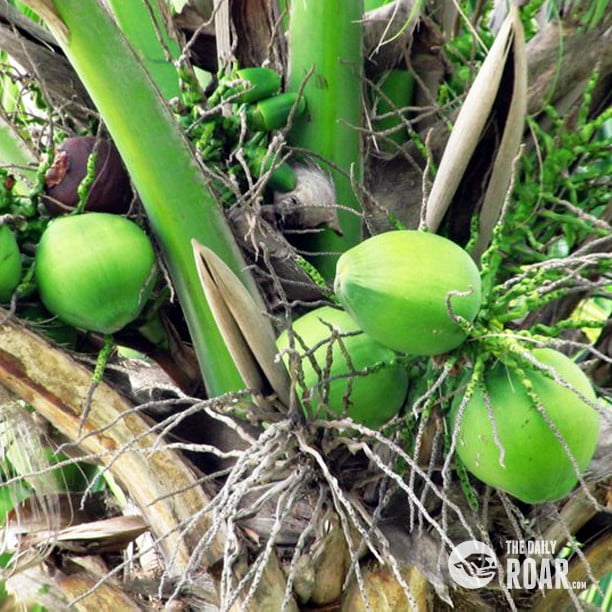 The Coconut Tree of life, a basic need for the people
The Coconut Tree – a real symbol of the Philippines (some say the coconut tree of life) or shall I say an epitome of a true blooded Filipino. Why? The Filipinos are so versatile and can do a lot of work even at one time. They can cook while the nearly finished dress is being sewn. A father can clean his car while at the same time watering the plants. The Coconut tree on the other hand has its many uses as well. Because of that, it is called the Tree of Life. Just like the ordinary Filipino, this tree is just simple yet can provide as one of the basic needs of the people.
There are a vast of coconut trees in this tropical archipelago. As a small child, we saw these trees growing in the farm where we usually play. We saw how its fruits are being harvested. A man without any shirts on, slippers off – with his bare foot would climb up with his bolo knife ( it is a kind of knife, a large cutting tool of Filipino origin ) to cut – off a pool of coconut fruits.
Using the Coconut Tree to the fullest!
I have known many friends from other countries and they were all telling that it is only in the Philippines that they saw its many uses. Yes, that is why this coconut tree was labeled as the tree of life. Simply because of what it can provide. It protects, it feeds and it heals. When the tree reaches its 60 years, it can be a good lumber for building a shelter or a house. But before you cut the tree down, remove all the coconuts first otherwise it will be tremor as it roll down the ground. The very tough skin of the coconut tree can be used as fences or a yard decoration even for landscaping. A mature meat of coconut fruit which is thick and is called Copra, can be processed into cosmetics, oil, soap and other beauty products. What a wonder indeed!
Ooops, there's more of its uses. The shell of coconut fruit can be cooked and be made into charcoal. The husk can be turned into doormats and the half shell can even be used to polish up the floor.
Spring rolls, yeah! Have you tasted this Filipino dish called "lumpiang ubod"? This is the real native Filipino spring roll without the meat. It's an all-Filipino fresh vegetable egg rolls made with the heart of the palm called "ubod" as the main filling.
So what about the leaves? We can't just throw it away. It also has many uses. It is good as a roofing material and as we use it, the more that it symbolizes tranquility and relaxation. It can also be made into a useful cleaning material called "walis ting-ting" or a sweeper.
Above, we mentioned that this tree heals. The coco water is a good cure for Urinary Tract Infection. It can be effective too as a substitute for sports water. Another wonder of this fruit is that it can be turned into a wine called "tuba" once naturally fermented.
So worry no more when you get here in the Philippines, need a shelter ? Stop and enjoy a sit under a coconut tree at the beachfront ( just be sure all the coconut fruits are already removed before it falls down on you ).

/// Written by Rosemarie Ramos, The Philippines
Also read about the national fruit of The Philippines
Save