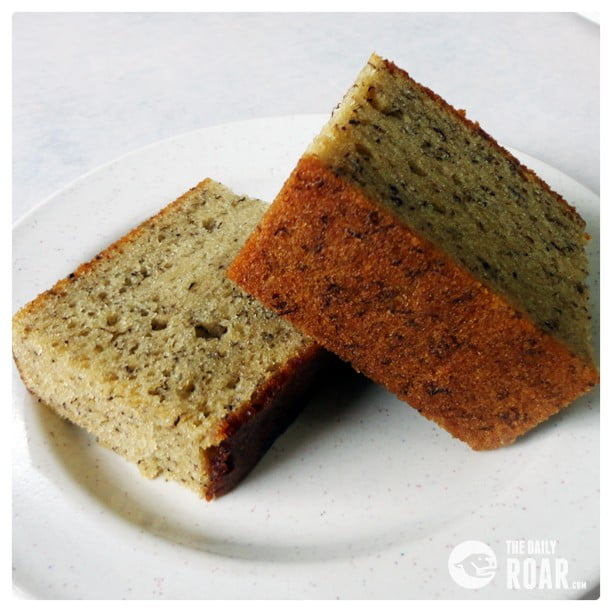 So recently I am looking around for the biggest food delights in Kluang and Johor in General. Today I would like to share a place that I really love to go Honeyland Confectionery & Coffee Shop. This place offers the best confectionery in town and is famous for its many cakes, which are truly delicious! They started their passion all the way back in 1964. Their cakes are baked by Hainanese chefs of the British colonial era, which makes these cakes so special.
After I been there the last time my personal favorite was the banana cake, but there is more to get from Honeyland off course. And since they have so many choices we just tried a small piece of their selection. Below you can see a nice egg tart, loempia, red bean bun, kuay and another goodie, which I forgot the name of. So as you can see its not only sweetness at Honeyland, you can also have some salty flavored delights. The egg tart is what made them quite famous also so I have been told, and I must say it tastes great.  Just like all the other products I tried.
Finally I would love to share my personal favorite the banana cake! Thought Honeyland is called a confectionery shop (Which stands for products made with sugar) a lot of their products have a very pure and natural taste. This banana cake is one of them! The cake has a very rich banana flavor that is just right. It tastes like banana cake and not like a banana cake with sweetness from sugar. Also the structure of the cake is amazing. It is very spongy and soft as you can see from the picture. Off course there are many other cake flavors to try so just drop by and make your own choice! Honeyland Confectionery & Coffee Shop is located in Kluang at 54,Jalan Lambak. Their Business hours are: Open: 9 am – 6pm, Closed: Tues & The Last Monday Of Every Month.