One of the most favorite Indonesian dishes that are commonly seen everywhere is meatballs! But don't take it the wrong way, not every meatballs have a special taste. The Raja Baso Tahu Saboga is very famous for its meatballs, they have a special taste and not like other shop that sells meatballs, they have a unique menu called Batagor Jamur, it is a mix of fish meat, mushroom. Don't ask for the taste… it is superb!
And once you go there, lots of choices start from the extraordinary fried meatballs up to a combination of meatball soup, noodle ball, bakwan, fried dumplings, grilled fish cake, shumai, and their super batagor tofu – it is a combination between the fried tofu and fishcake. This is my favorite additional snack to combine with the meatball soup that they have.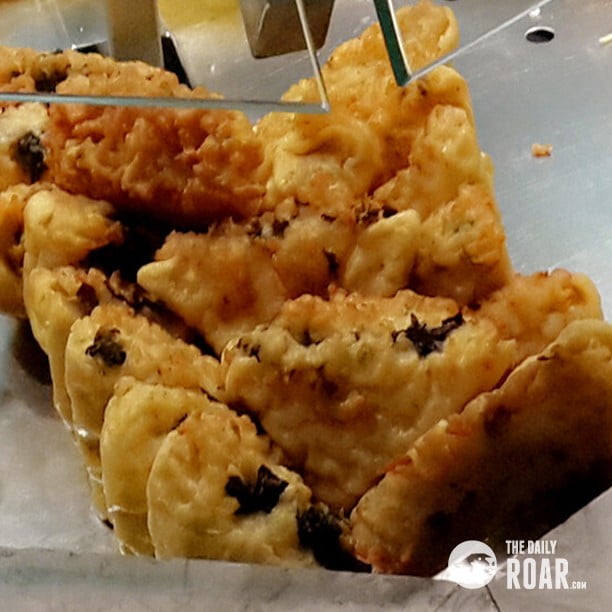 The most favorite menu of this store is their meatball soup, the meatball can contain lots of things that can be choose from your likeness, or from their packages. You can combine the meatball with the dumplings, or noodles and rice noodle. The meatball was made from beef, there are various shapes and firmness for the meatball that you can choose. But if you are vegetarian, there are not many choices that you can have in this place.
Raja Baso Tahu Saboga have several combinations for the soup that will make you craving. If you like the savory taste then you will prefer their original soup, but if you like some spicy, then don't hesitate to give a try with their chili sauce that was specially made to accompany the food. I, for myself, love the meatball soup very much because I prefer the savory taste and not fond of chili too much, but still use it for the bit-of-spicy taste. If you like some traditional Indonesian home-made special food, then don't forget to try their fish cake. They have the best fishcake with the rich taste of peanut sauce and spicy sambal.
Because they have many package varieties, therefore, it will suitable to your mood. If you feel you want to order the meatballs, you can have the package that serves only meatball or a combination like mine with vegetables. Furthermore, they also serve other menu like chicken noodle, or Yamien – the noodle with a sweet taste; as well as the beef with black pepper sauce for a great combo.
Aside that, the fried dumplings have a mixed meat combination of chicken and beef in the middle, with the crisp taste that is super tasty for your palate. You can choose to have a noodle or rice noodle. If you like the slick and soft taste, then you can choose the rice noodle to enrich your food experience. But if you like me and fond of firm noodle, then choose the noodle rather than the rice one.
The Indonesian traditional heritage taste of meatballs is so preserved, the taste that you cannot find in any other countries. So, if you want to taste the local meatball soup, make sure you come to Raja Tahu Saboga and back to your place with happy feeling and full stomach.