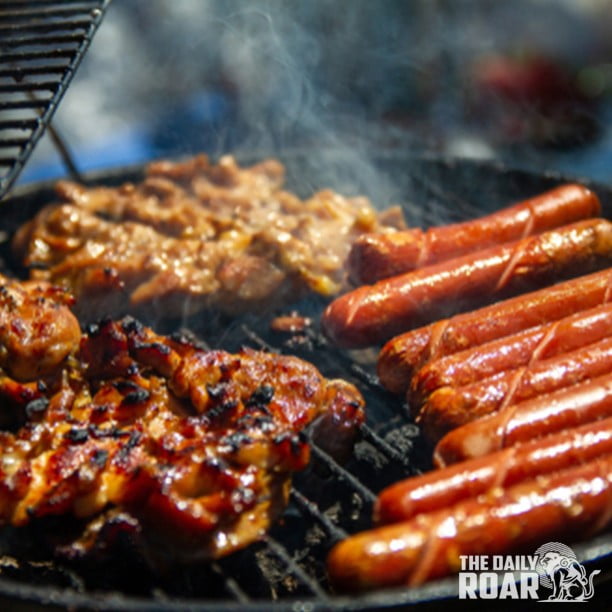 Buffalo is one of the places in New York City that boasts a wide variety of fantastic food. Buffalo claims that most of the food found in the area originated from there or cannot be found elsewhere in New York and in the USA. Local New Yorkers always recommend to visitors to go to Buffalo to make their taste buds happy and their stomach filled!
Here are the top local dishes that you should try when traveling to Buffalo:
1.Chicken Barbecue
Chiavetta is a restaurant in Buffalo that has been around for over 50 years now. The scent and flavor of its chicken barbeque, they say, are unique to Chiavetta and only to Buffalo. The chicken barbeque comes with a homemade sauce, which, because of its popularity, is now sold in grocery stores around New York City.
Another very popular barbeque pub in Buffalo is Dinosaur Barbeque, and locals recommend for you to first book a reservation on their website https://www.dinosaurbarbeque.com/location/buffalo/ as it is usually full and crowded.
2.Sponge Candy
The famous sponge candy is found at a local restaurant called Watson's. Watson's is proud of its sponge candy for being known around the world as a unique sweet treat! Whatever flavor you fancy – be it dark chocolate, white chocolate, milk chocolate, or with orange fillings – you can be sure that these sponge candies are made to perfection. Watson's secret? They only make it in small batches to keep the freshness. These sponge candies are also a favorite Christmas treat of the local children.
3.Beef Sandwich
Beef sandwich is a local favorite. It consists of delicious roast beef on a salted hard roll of bread with caraway seeds. There are many restaurants along Buffalo, New York, offering this local delicacy as more and more visitors have come to know of this sandwich. Grabbing a beef sandwich in the Big Apple is a fantastic treat!
4.Chicken Wings
Locals suggest that the best place for you to grab your chicken wings is at a restaurant called Anchor. A story goes that an Italian woman named Teressa Bellissimo accidentally created this chicken wings recipe at Buffalo. One night, her son had visitors in their home who suddenly fell so hungry. To appease their hunger, she put together all that she had stocked up: chicken wings, sauces, and other spices. This accidental discovery became the local chicken wing flavor that is highly sought after.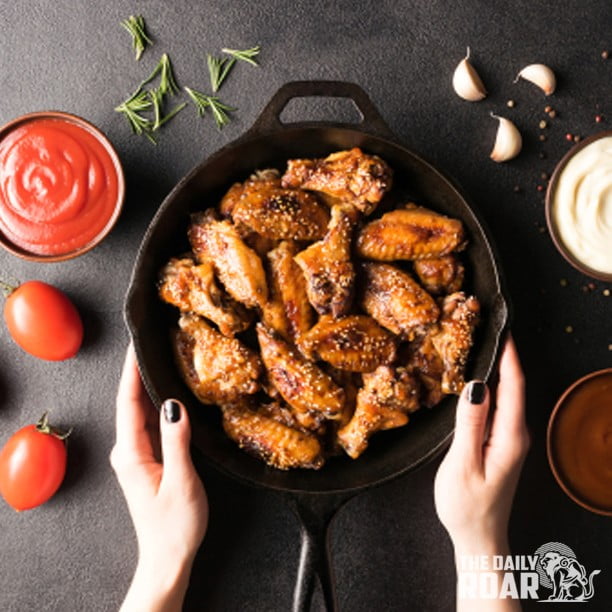 5.Buffalo-Style Pizza
Buffalo's very own twist to everyone's all-time favorite pizza is a mix between New York's famous pizza and Chicago's deep dishes. Locals recommend Buffalo's take on the pepperoni pizza, as this is a family favorite in the area.
6.Frank's Hot Sauce
You shouldn't take a trip down to Buffalo without buying a bottle or two of the famous Frank's Hot Sauce. Its tagline, "I put that on everything," speaks so much accuracy! You can put it over anything, such as on your pizza, chicken, and hotdog, and use it as a dip or dressing. Frank's Hot Sauce has many options to choose from: Original, Sriracha, Extra Hot, Hot, Barbeque, Sweet Chili, and Chili Lime.
7.Peanut Sticks
When at Buffalo, visit Paula's Donuts. This is where you can find their mouth-watering peanut sticks. Visitors to Buffalo even comment that they haven't seen this dessert anywhere else in the world. This dessert is a mix of fry cakes covered with chopped peanut and sauce, which you can best have with your afternoon coffee or tea.
8.Spaghetti Parm
Every locality has their own comfort food. Buffalo is no different. An Italian restaurant called Chef's serves spaghetti parm that is available only at Buffalo! What makes it unique is that it is drenched in mozzarella cheese with meatballs on top and served with their marinara sauce.
9.Horseradish Mustard
Gone are the days when only ketchup goes with hotdogs. Food junkies have found that mustard goes with just about anything, especially hot dogs. When you visit Buffalo, try out Weber's Horseradish mustard, which has been labeled "Everything is better with Weber's!" Because of its popularity, their mustard and other sauces such as pickle relish are now found in grocery shops across the USA. However, this mustard stays local, as the business remains owned by the same family who founded the company in 1922.
10.Charcoal Hotdogs
Hotdogs broiled on charcoal has been an unheard treat until Buffalo introduced it to New York City. Ted's Hotdogs is the place to go for your charcoal hotdogs, and they make it even better by pairing it with the Buffalo-famous Weber's mustard.
This list of local dishes will show you that Buffalo is nicknamed "The Queen City" for a reason! Whatever sort of cuisine you are looking for, you can pretty much find it here. This list is what this Queen City is all about: its people and its food. What's even better is that these dishes are all affordable food options – nothing fancy – and are considered by Buffalo locals as their comfort food as well.