Bohol is famous for its amazing chocolate hills and adorable wide-eyed tarsiers. But it doesn't stop there. As one of the country's top tourist destinations, Bohol has everything for everyone, even for the adrenaline junkies.
A two-hour drive from the capital city of Tagbilaran, Danao is a small town that used to take a backseat in terms of economy and tourism. But that was before it became the eco-adventure hub that it is today. Danao Adventure Park, a premier eco-tourism attraction, offers up-close view of Bohol's finest natural treasures that you can enjoy while engaging in extreme sports and activities. At the same time, it seeks to educate the public about importance of environmental conservation.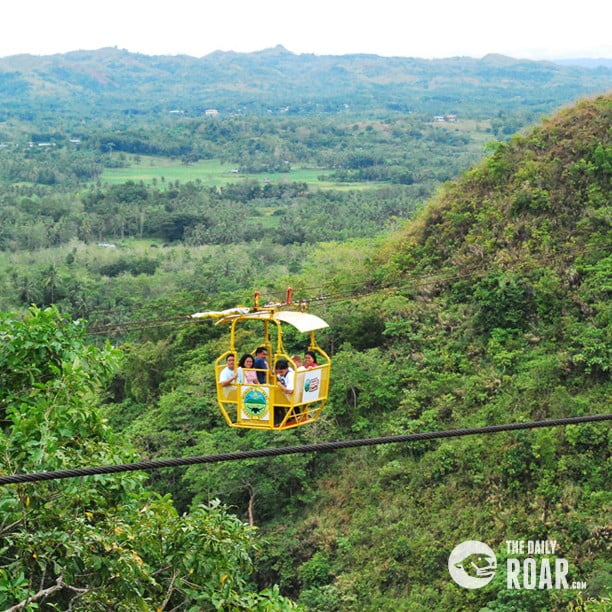 One of the park's highlights is The Plunge. People say you haven't been to Danao if you haven't tried this exhilarating canyon swing that drops you to a 45-meter free fall. The Suislide is another must-try if The Plunge isn't enough to satiate your thirst for adventure. A zipline between two cliffs, it sends you zipping through a half-kilometer gap. It's hailed as one of the country's longest ziplines.
Other equally exciting activities that you can't miss include kayaking, giant root climbing, paragliding, ATV rides, cliff rappelling, caving, river tubing, paramotoring, offroad buggy, and wall climbing. If you're not that adventurous, don't worry, there are still some activities that you can enjoy like camping, village tour, organic farm visitation, or the Sky Ride, an open-air cable car ride. If you do like adventure then I suggest you go for it! Just make sure you bring along your belonging in a proper outdoor bag.
Don't leave without dropping by the Dagohoy Marker, a memorial statue that commemorates the heroic acts of Francisco Dagohoy. Dagohoy was a Boholano who led the longest revolution in Philippine History lasting 85 years from 1744 to 1829.
Fee Details:
Entrance Fee for adults – P25
(Children below 3 are free of charge)
Parking Fee – P5 to P50 depending on vehicle type
The Plunge – P700
Suislide – P350
SkyRide – P250
60M Cliff Rappelling – P600
Root Climbing with 15M Rappelling – P400
Moderate Caving: Ka-Mira Cave – P350
Hard Caving: Baliho Caving – P550
Ziplet – P100
Wall Climbing – P100
River Kayaking – P300
River Trek (5 people minimum per group trip) – P300
Danao Adventure Park
Address: Buenavista-Carmen-Danao-Jetafe Rd, Danao 6344
Phone: (038) 510 0050
Have fun!
/// Written by Wendeline Garcia, The Philippines
Save