Malaysians love their food and they are not afraid to express it. Take a walk down the local streets, you will be greeted with a heartfelt smile, embraced with loving words that rhymes like this – "have you eaten?"
A country so rich in colours of different people from different backgrounds. Bedazzled by an amazing array of local food that would
make your cravings a permanent resident.
Out of the many luscious delicacies, lies a famous meat on a stick. A stick you want to keep.
The food is called Satay. Delicious succulent seasoned meat on a stick, grilled to perfection by a local Malay chap. Dip it in its savoury peanut sauce and fall in love. Have as much as you want. Keep the sticks. You could use them.
The sticks are typically made of bamboo or plain wood. It has a sharp tip and it's long enough to be used as chopsticks. The perfect need for a bowl of Curry Laksa. A Chinese dish to die for.
Non-spicy curry made with coconut milk and mild spices, soaked together in a handful of noodles with fish balls and sprouts. Leaving you breathless for more. Traditionally made by a local Chinese Aunty. The sticks (now turned into chopsticks) make dipping fish balls simply effortless with the use of its sharp tip. A big boost to your chopsticks skills.
With a cute grin in your eyes, end the meal with a touch of local Indian food-cum-dessert. Take a bite on Roti Tissue. Savour it. Made of bread, whopped into the thinness of a tissue paper. Coated with sugar and butter, tickling all your senses. Marry it with the local's favourite tea called Teh Tarik. Amazingly flavoursome.
After a hearty meal, use the sticks (then chopsticks) and turn it into a toothpick. Leave a kiss on your tooth.
Malaysia, you simply can't get enough of it. Live it, love it.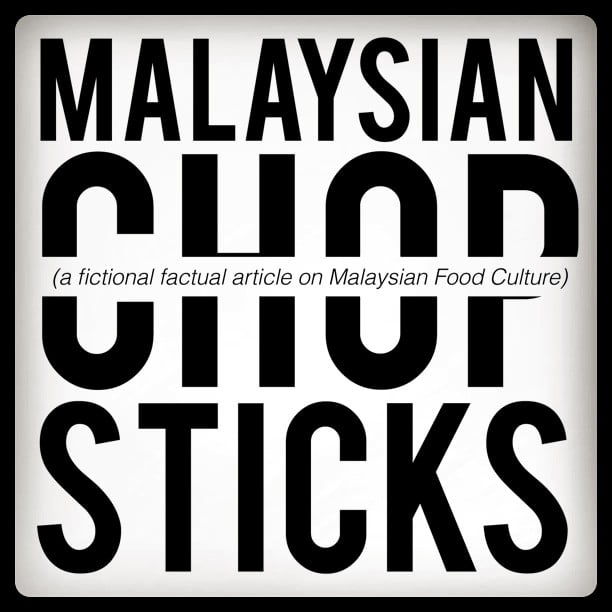 // Wrote by Roy Vimalan, from Malaysia
<a href="http://www.bloglovin.com/blog/4933627/?claim=hm2awvbn8p6″>Follow my blog with Bloglovin</a>