If you want to lie down on powdery white sand or swim in pristine turquoise waters without the high price tag, the Philippines is definitely the place to go. With more than 7000 islands to choose from, there is always something for everyone.

The Philippines is an archipelago located in Southeast Asia. Having been under the influence of the Spanish conquerors for more than 300 years, it offers something more than the usual pagodas and temples which abound in the neighboring countries. Head to the Philippines if you are yearning for a change of scenery or if you want the best diving and beach experience in the world.

El Nido, Palawan

Palawan has been dubbed as "the last frontier" of the Philippines. El Nido, the quiet coastal town is the gateway to Palawan. You can enjoy powder-fine beaches, clear waters and a jaw-dropping view. El Nido is also a popular base for divers because the surrounding waters contain more than 50 species of coral reef. You can also see manta rays, whale sharks, endangered turtles and whales.




Boracay, Aklan

When talking about beaches in the Philippines, it is a travesty not to mention Boracay. Although more "touristy" than other places on the list, it remains one of the top beaches not only in the Philippines but all over the world. White Beach is the place most frequently associated with Boracay but there are other calmer resorts in the area.




Panglao, Bohol

Travelers who are in search of gorgeous beaches should not miss out Panglao, Bohol. Aside from getting a tan and swimming, there are other activities tourists can indulge in. You can dive with barracudas, go dolphin watching, or whale spotting.

Aside from the gorgeous beaches, the island has natural charms which you won't find elsewhere. Bohol is also famous for its Chocolate Hills and there are more than 500 of these dome-shapes hills. The grass dries up during summer giving the hills a brown color, hence the name.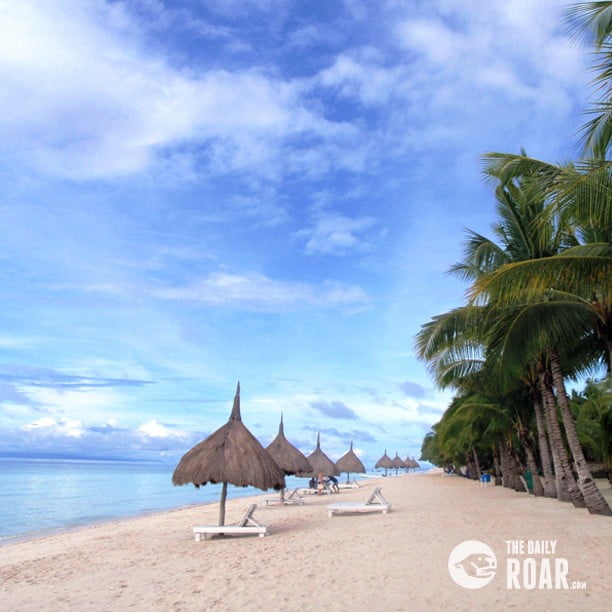 Bantayan Island, Cebu

If you do not like crowds of "touristy" beaches, you should go to Bantayan, Cebu. The island has remained relatively untouched by modern life. There are no malls and no 5-star hotels in the island but there are foreigners who have taken up residence after falling in love with the clear blue waters, the perfect sunsets and the island's white sands.