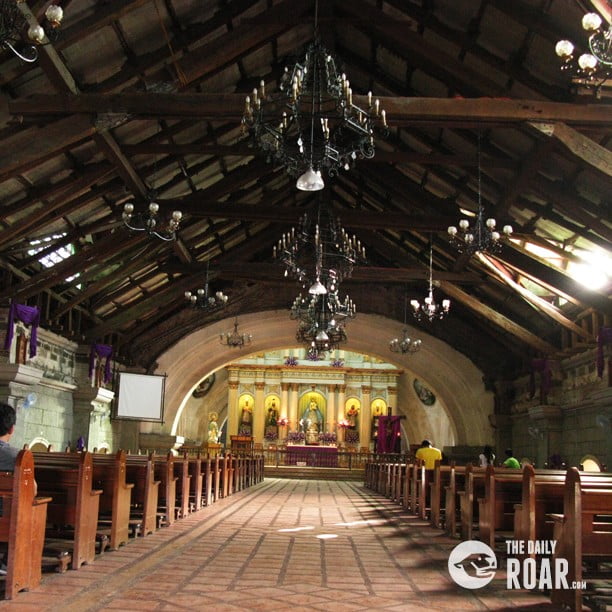 Imagine a cataclysmic natural disaster that obliterated half of a town.
That is what happened to a town called Bacolor in Pampanga. Four years after the Mt. Pinatubo explosion of 1991, one of the deadliest catastrophes in recent history, a typhoon unleashed a massive surge of mud flow coming from the slopes of the volcano to bury half of the town with a slurry of rocky debris and pyroclastic material called lahar. This did not spare the majestic San Guillermo Church. Built in 1576, it is a 3-tiered, Baroque inspired, richly decorated church. Its neo-classic architecture complemented the meticulously carved fixtures.




As amazing as their church, the people of Bacolor wasted no time after the disaster to painstakingly excavate the remains of the church. The fixtures that they saved were restored and the support structure was reinforced. By the time they moved back all the items in the church, the structure was half its original size as part of it remains buried in dried up lahar.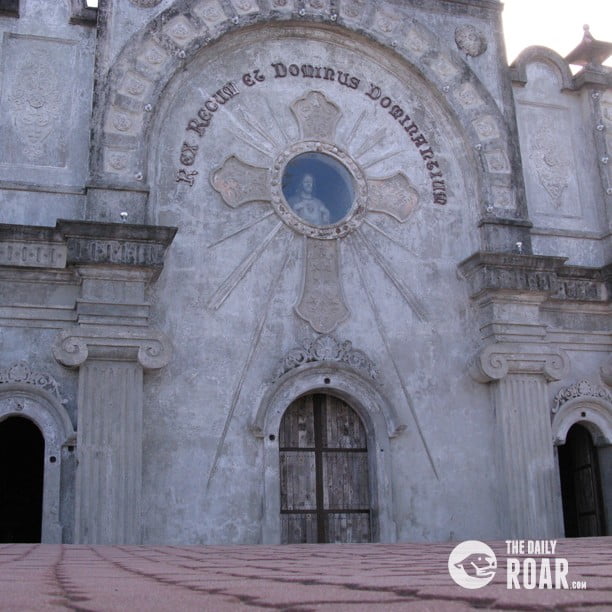 There are three wooden doors in front of the church. These used to be high transept windows where the original elevated choir box is located. Several feet below the ground is where the original church door is positioned.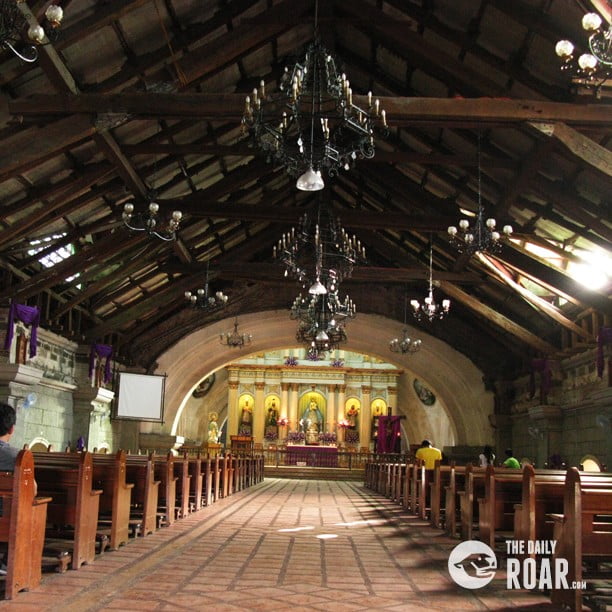 The ornate wooden altar was placed under the church dome as this is the only place it would fit. The altar is adorned with centuries old statues and elaborate gold details.




A display of the Filipino ingenuity, dried up lahar was mixed with concrete to put the floor tiles together. It is common to find semi-arc windows on floor level. These windows were once embellished with stained glass and they used provided lighting to the high ceiling church.




This church really gives its visitors the ultimate peek into the local culture as an art gallery and the town museum is located on the right wing.

It is a good idea to take a tour around the vicinity of the church. You will find houses where only the roof is visible as most part of it is covered with the volcanic sediment. Pampanga is also known as the culinary hub of the Philippines so make sure to try the local cuisine.
San Guillermo Church is only a two-hour drive away from Manila. The town of Bacolor is near the city of San Fernando in Pampanga. Buses are scheduled daily, every hour that can take you there if you are coming from capital. The main modes of transportation within the area are jeepneys and tricycles. The people are very helpful with directions and are tourist-friendly. To get the most of the travel experience, it is best to visit the church during the Lenten season as a traditional procession in honor of the patron saint is held or during the month of May when the town celebrates it fiesta. Truly, visitors here will be impressed, not only by the remarkable church, but by the people's feat over adversity.