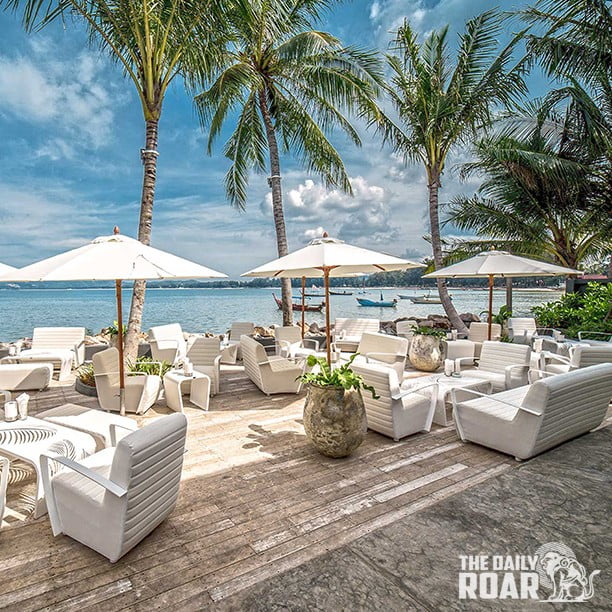 The Thai government as part of giving back happiness to the people have also been giving back parts of the beaches of Phuket to the people, in particular Surin beach with its assortment of beach clubs, restaurants, massage huts and food vendors.  Surin itself, whilst popular, is far from busy.  Its quaint and quiet, if not somewhat sleepy, when compared to heaving touristic towns like Patong.  Its attraction is it's fine white sand and turquoise water, which becomes the background for a bevy of high-end hotels and rentals which, also, have spawned the requisite high-end restaurants and wine bars.
There has been much readjustment on the part of the beach clubs, with a major demolition and relocation to the other side of the road, which admittedly has freed up decent tracts of palm topped beach area.  What has stayed is the beach chairs and the clear blue of the water and lovely grained sandy beach.  As the beach clubs have retreated, they have left behind a space that has been welcomed by beach goers, content to spread out under the fronds and occasionally take a purchase from wandering hawkers.However a short walk from the beach and it's still possible to make use of the facilities that have been provided by these clubs, which seem to be, in short, their own mini ibiza.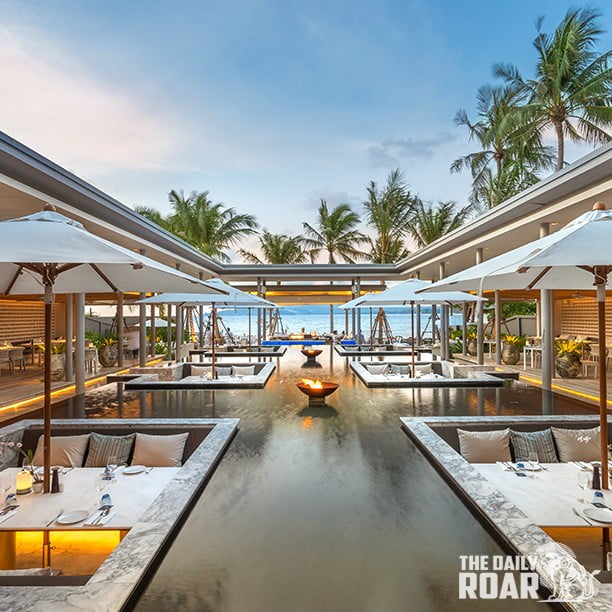 We also checked out Twin Palms Resort, again a short walk from the Beach and the owner of the day club.  Upon entering you receive the obligatory welcome drink, which is a relaxing glass of bubbly, but where they do differ is their quick interview to ascertain your room fragrance, type of pillows and type of flowers that you would prefer, all a continuing effort to personalise the stay experience. The rooms are pleasant with the bathroom being spacious and modern, always a nice touch. The beds are big and comfy, and as mentioned, the pillow type is according to your choice.  Room service is prompt and efficient and they lose no points for their cleaning efforts.  The hotel as a whole manages to appear intimate and friendly, even though there are 97 rooms. The centre piece is their pool, with many of the rooms looking out on it or pool access directly from your terrace.  Even when full, the place evokes a peace and calming feeling, with the focus on the guest, and the staff never appearing too busy to take on a query or request.  They is a buggy service down to the beach where you can use their butler service in order to have a them personally set out a towel for you, really letting people know… you have arrived!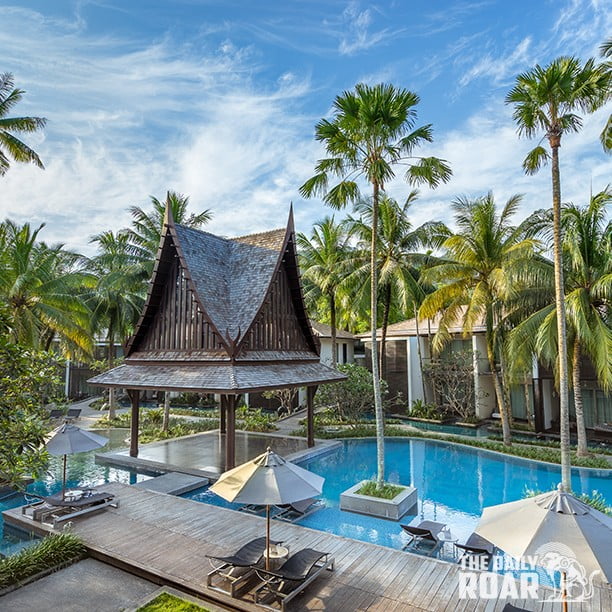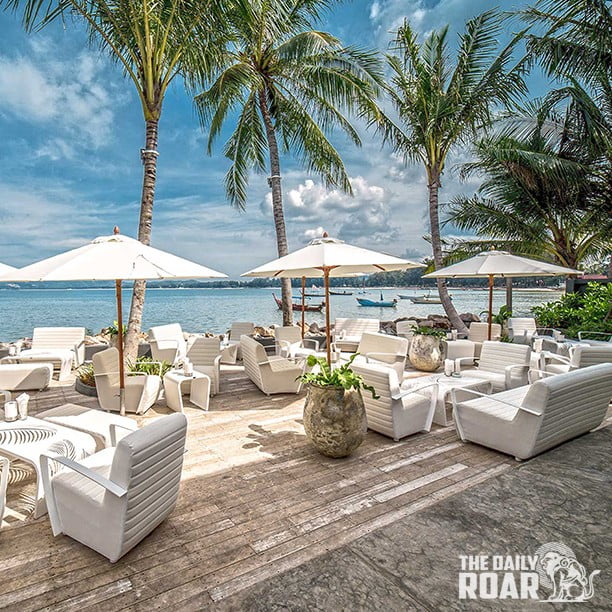 One of the must dos is staying at Twin Palms, or indeed in the general vicinity, is the famous Sunday brunch, but do be warned it's often booked out weeks in advance, so as soon as you know your itinerary its best to book your spot at the brunch as well.   There is a cacophony of food presented, with seafood being the star of the show.  All tastes are well catered for with a balance of cuisines and an emphasis on local and fresh.  It really is the best way to start a lazy Sunday, add the champagne and you'll be sure to maximise your enjoyment.  Whilst discussing restaurants, Twin Palms also now has another restaurant a mere 5 minute drive away, which puts the focus on local thai seafood, with a lovely view of a very sleepy beachfront.  Charming and secluded, its a perfect sunset destination.
Whilst much as happened in this area, still the recreational draw and attraction of the area remains the same.  If you are looking for some quality quiet time whilst in phuket, a visit to Surin would do you well.
Correspondent Flights provided by Airasia – Fly direct to Phuket from Bangkok, Chiangmai, Hong Kong, Kuala Lumpur, Singapore, Udon Thani
Twinpalms Phuket :
www.twinpalms-phuket.com
Twinpalms Phuket
106/46 Moo 3, Surin Beach Road,
Cherng Talay, Phuket 83110, Thailand
Tel: +66 (0) 7631 6500
Fax: +66 (0) 7631 6599