Do you know, if you get bored stay in Jakarta after a full week working, you can plan your escape to see the beach? Yes, we have beaches quite near from Jakarta. It takes 3-4 hours by boat from Muara Angke Harbor. The Island is named Thousand Islands (Pulau Seribu). As its name, the Islands have so many small Islands in one area. It's a good idea for those who want to do a short trip with lots of fun.
There are many local tourist that able to plan a trip to this Island. Usually they do the tour on the weekend. There is also a choice of a package that contains many options. For me, I chose Harapan Island for my destination and I paid Rp. 385.000/person/for 2 days and 1 night, including meals, homestay, boat trip and entry ticket to some place. A good deal!
We were going from Muara Angke harbor at 7 am with a big boat that contained loads of passengers. A little bit sad and disappointed for me as a Jakartarians (as Paris called themselves Parisians), when I saw that the harbor is very dirty. Before leaving I heard there is also another spot for departing to Thousand Island, one is in Marina Bay, which you need to pay Rp. 350.000/person/boat/return. And one from Ancol, quite same condition with Muara Angke harbor.
We took a rooftop side for our place to sit the whole journey. It was not only us that decided to sit on the rooftop. This is the best position position because you can see the beautiful view along the way. As you may guess, in the beginning, it was so fun and interesting, it was reaching 10 am when the sun started to burn us with it's heat. Omg! We tried to cover our face and body as much as we can. Hahhaa.
The boat dropped some passengers in Pramuka Island first before heading to Harapan Island.
We finally arrived in our home stay at 11 am. I was so impress by how the homestay owner already prepared our lunch and cold orange syrup. Yummy! We took our lunch, relaxed, and got ready to go snorkeling.
As a first stop we went snorkeling in Kayu Angin Genteng Island, then we went on to Bintang Island and made a stop in Gusung Island. A small picturesque Island. After 2 spots of snorkeling the boat captain brought us to Macan Island, which for me is the best spot to do snorkeling compared to the first two places. You can see so many beautiful coral reefs and fishes there. I also saw a big squid, a purple sea star and two kind of rare sea animals, that I don't know the name of.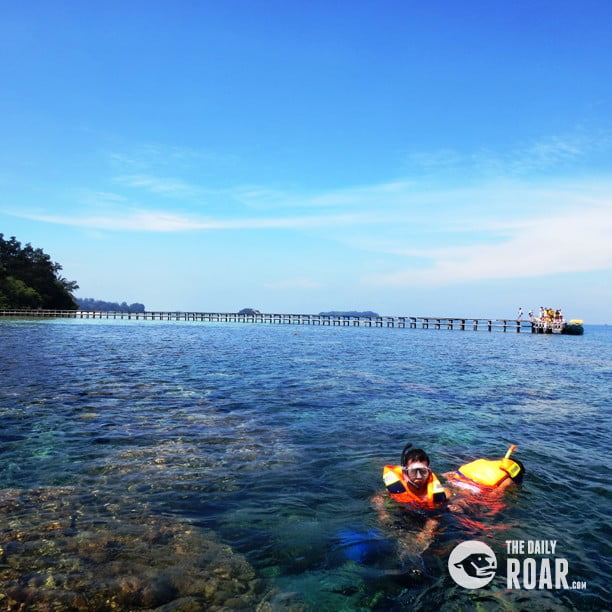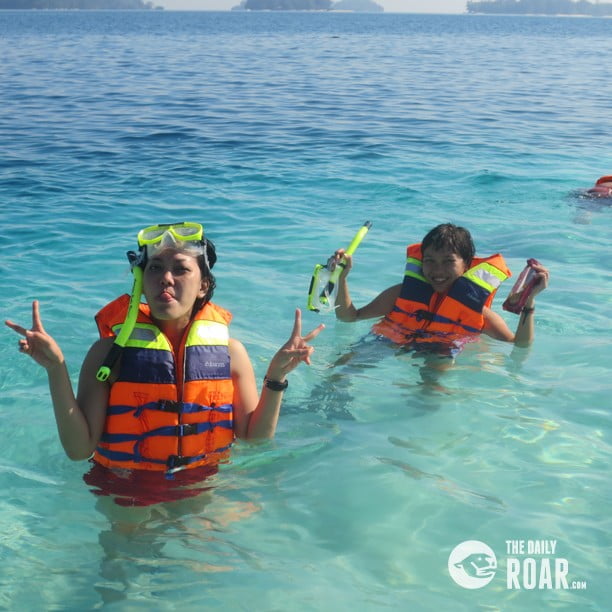 We ended our day by enjoying the sunset in Kayu Angin Bira Island. The sunset was so epic and very much like a full circle.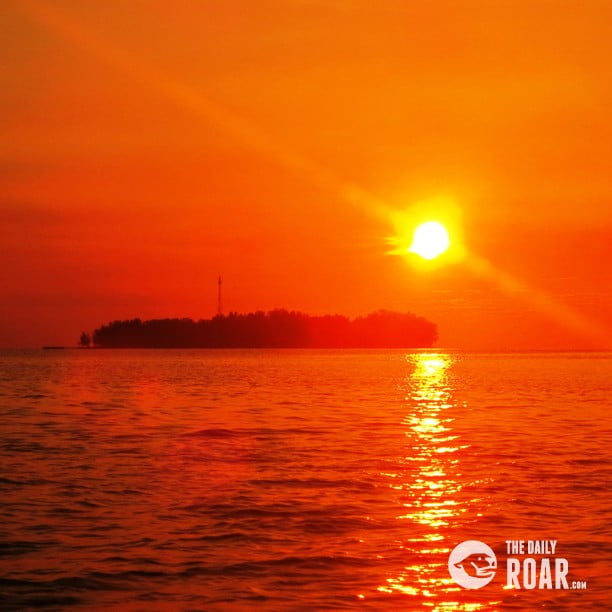 After our satisfied one-day trip, we went back to our homestay with a lack of energy and being very sleepy. It was so good for us, the homestay owner, again, already prepared our dinner. While some took a shower, some people can't stand their hungry belly so they took their meals first. Actually, we also had a free barbeque that time, we can grill fishes and squid and enjoy the night. But, because we where very tired from all the activities the whole day, some of my friends already felt asleep when the first fish was grilled. Luckily, the homestay owner packed it so we were still able to eat the grilled fishes in the morning.
The next day at 7 am, we were getting ready to go to another spot. This time we went to visit the Bulat Island, an island owned by our former President, Mr. Soeharto. Unfortunately this island is less well maintained, we could see that from the old buildings and old atmosphere surrounding them. There were so many big trees planted on the island but the park is not that well maintained. The last time someone came there was 3 years ago.
After our stop here we went on with our schedule. We went to a turtle breeding place in Kelapa Dua Island, it's so funny to see the baby turtles touching our hands,  and feeling their heart pulse with my fingers. The breeder is officially from the Government. They make sure the turtle is being fed according to their growth time. After they grow up, they will be release back into sea. In this place they also have the plant called the mangroove. The mangroove is having an important role in avoiding the coastal erosion for the island.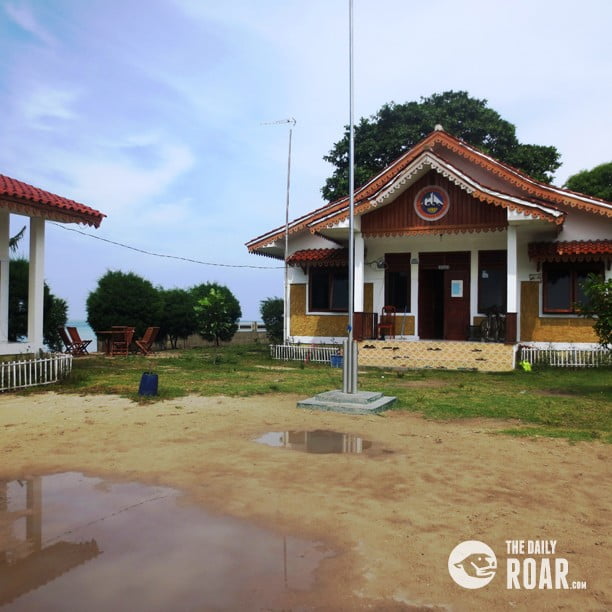 Exactly after lunch time we packing our stuff and got ready to go back to Jakarta. This time we chose to sit inside of the boat because we were thinking about taking a nap without the sun on our head. But I think it is more nice to sit on the rooftop. I can't breathe well and the place is so crowded with loads of people eating, talking and finally sleeping plus snoring. The shaking of the water also made some people seasick.
After 3 hours crossing the sea we finally arrived back to Muara Angke Harbor with a sore body but happy face ! Travelling always makes us happy, isn't that right ? 🙂
Cheers,
Dea