It was thought the sweet taste of Vối tea, a common beverage of the Northern countryside would become the past. Fortunately, I have had the chance to see it in Moc Hoa oasis (Long An province, Southern of Vietnam).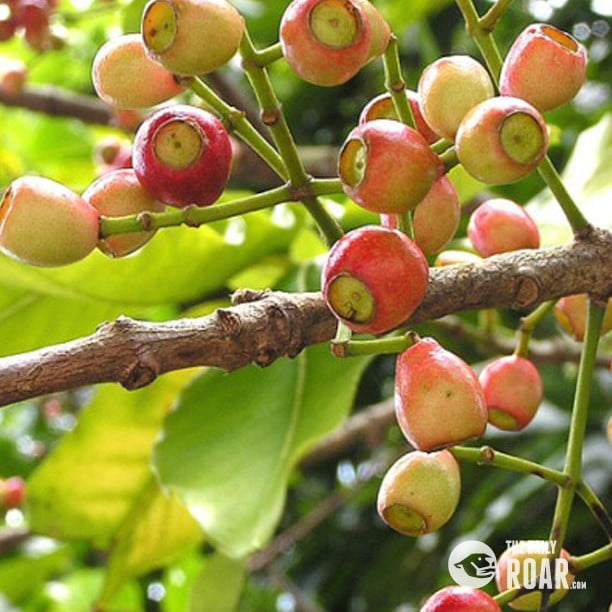 The meander small canal with its shallow water can not blow out the summer's heat, summer comes earlier as usual. Luckily, I have a glass of cool Vối tea, its color looks like wine, its savor smells like guava leaves and it has a sweet aftertaste.

Cool Vối tea blow out the summer's heat – Pic: Tấn Tới




It is interesting to know the owner of this big garden (more than 1000ha) is a Southern man. He is Nguyen Van Be, a pharmacist. He said that Vối water helps people with liver detoxification effectively. For example, people who have liverish disease will move from Ho Chi Minh city and come here for resting, after a period of drinking Vối water and enjoying food with the Vietnamese traditional medicine (based on medicinal herbs), their disease condition becomes better.

Vối tree also grows well in alum soil. A friend, who comes from Phạm Văn Hai farm, Binh Chanh suburban, Hồ Chí Minh city, succeeds in planting this tree. He usually picks many young leaves to make Vối tea as slaking his thirst as away to take care his health.

Many people said that mixing Vối tea with few slices of gingers helps drunk people to be awake and it's an effective cure for people who catch a cold. Chef "Năm Khỉa" , who lives in Cần Giờ, Hồ Chí Minh city said whenever coming to Sài Gòn, he gets drunk after hanging out with his friends. He usually enjoys Vối tea to get awake before driving through a forest in the night to go home.

Young and fresh Vối leaves.




However, gourmets appreciate Vối's bud: " In countryside, people usually enjoy fresh tea or Vối-leave water, roasted-rice water especially covered up Vối's bud water, it's delicious" ( adapted from "Cách Ẩm Thực Của Người Việt", Phan Kế Bính, page 17, book Văn Hóa Ẩm Thực & Món Ăn Việt Nam, Xuân Huy, Young Publisher).

Dried Vối buds.




Pharmacist Bui Kim Tung said: "Vối tea also supports people's consumption well, deodorize food' smell, antibacterial. Drinking a lot of Vối water prevent people from heart diseases and cancer. People enjoy strong Vối tea with slices of ginger when having diarrhea or abdominal pain. Extracted liquor of Vối-leave is used for cooking Rượu thời khí – Vietnamese medicinal wine" (adapted from " Nước Vối", page 280-282, book Món Ăn Bài Thuốc, part 3, Bùi Kim Tùng).

Mr. Nguyen Phuc Ung Vien, comes from Go Vap province, Ho Chi Minh city and is good at medicinal food. He sais: " Picking Vối-leave, which is thick type , to cover pork paste make its original taste" .

Adapted from "Mát lạnh nước vối ngày nắng nóng" of Tạ Tri Source: Lop Hoc Vui Ve

As you can see Vối tea is great for keeping yourself healthy. When coming to Vietnam do try to drink a cup of Vối tea to experience its healing capacity yourself.

Translator: Ty Trần, lop hoc vui ve, Vietnam