I have read several recent on-line articles about Vietnam which are somewhat critical. Common comments include "pushy, unfriendly people", "rip-off" and "expensive". While I don't doubt the honesty of any of these writers, my own experiences of living in Ho Chi Minh City have been very different.

I live in an apartment in a maze of narrow alleys off one of the main thoroughfares in District 1 in the centre of HCMC. It's a busy, bustling, noisy place and a stark contrast to the remote hamlet in the Highlands of Scotland where I previously lived. However it always feels very safe and the locals are never less than welcoming and friendly. Local shop and stallholders generally greet my bungling attempts at Vietnamese with tolerant amusement, though I'm often reduced to a combination of mime and desperation to get what I want. Confusion over prices and the relative cheapness of everything here mean that on many occasions I have proffered more money than required when trying to buy something. In every case this has been smilingly refused and I have been helped to sort out the right money. I certainly haven't ever felt ripped-off, and in almost every case I have been treated with friendly courtesy.




From what I read elsewhere on-line I'd guess that this may be in contrast to the experience of some people when they come to HCMC. I believe that in part this may be because many visitors confine themselves to a relatively small part of the city. One of the main tourist areas here is centered on a single street – Bùi Viện. This area is dense with backpacker hotels and hostels, cheap bars, eating places and nightclubs. There are also large number of very persistent vendors selling sunglasses and other trinkets and rickshaws and motorcycle taxis touting for business. It's an area I avoid if at all possible. Now, I certainly don't want to suggest that you shouldn't go to Bùi Viện or the surrounding area – if you want an inexpensive hostel, cheap beer or a full English breakfast for $5 you'll find them all there. It's just that this area is so different to other parts of HCMC that I'd urge any visitor to explore more widely.

Much the same applies to Bến Thành market, close to Bùi Viện. Bến Thành is one of the earliest surviving structures in HCMC and is firmly on the tourist trail. There are more than 3000 stalls here selling local handicrafts, textiles, and souvenirs as well as food and local cuisine. So why don't I like it? Well, for a start some of the stuff sold here is overpriced junk produced specifically for the tourist trade. And the vendors in Bến Thành market can be really pushy – you will continually be accosted and exhorted to buy as you meander through the narrow aisles. Finally, as a recognised tourist hotspot, Bến Thành attracts highly efficient teams of thieves and pickpockets. Although I don't have any direct experience of this, I know of people who have had cameras, wallets and money stolen while visiting the market. Again, I don't want to suggest that you shouldn't visit Bến Thành market – it's a vibrant, high-energy place where you can buy just about anything you can imagine. However I would suggest that the market and people you'll meet there aren't representative of people and places elsewhere in HCMC.




I don't want to turn this into a travelogue – others have done that far better than I could, but I would like to suggest some other places to visit in HCMC if you want to get away from fake Ray-Bans and full English breakfasts.

Markets here are wonderfully eclectic and you can buy anything from a bundle of live frogs to "genuine" movies on DVD. There are many others to choose from in HCMC, though most are smaller than Bến Thành. For example, Cho Tan Dinh market is close to the large catholic church on Hai Ba Trung and is around a 20 minute walk from the centre of the city. In addition to the usual vegetables, fruit, meat, seafood, coffee shops and bars, this historic market specialises in textiles and has a huge selection of brightly coloured silks and cottons which the locals use to make clothes. Prices are reasonable and the vendors are friendly and not too pushy.
If you don't fancy the bustle of a market, what about a park? There are a number of pleasant, shady parks in central HCMC and all are worth a visit. If you're willing to get away from the centre, there are some quiet parks within a short walk. Le Van Tam Park is around a fifteen minute walk from the city centre (you'll pass it if you walk from the centre to Cho Tan Dinh Market). There are several cafes there and even a small funfair. It's cool and shady during the day, and in the evening the locals gather to dance. You'll find groups of older people practicing salsa and waltz and some of the more adventurous younger folk break-dancing. It's a pleasant and unthreatening place to meet the locals.




Or what about a temple? There are many Buddhist temples in HCMC, and a number of them are open to the public. Some are very old indeed, and all provide a quiet and restful sanctuary from the busy streets. There are so many to choose from that I'd hesitate to recommend just one, though Quan Am Pagoda in Chợ Lớn (the Chinese quarter of HCMC) is certainly well worth a visit.




And finally, eating places and coffee shops. The Vietnamese take their caffeine seriously, and it's rare to get a bad coffee here. Even roadside stalls with plastic chairs and tin tables serve very palatable hot and iced coffee (however you should note that the blue plastic chairs which you find everywhere in HCMC are sized for Vietnamese folk – if like me you're more of a traditional European build, it's not uncommon to stand up only to find a plastic chair firmly wedged on your hips). Coffee shops often also sell a range of iced teas, smoothies and shakes, all inexpensive and all delicious. If you are exploring, do take time to stop for a coffee or a smoothie and watch the world go by.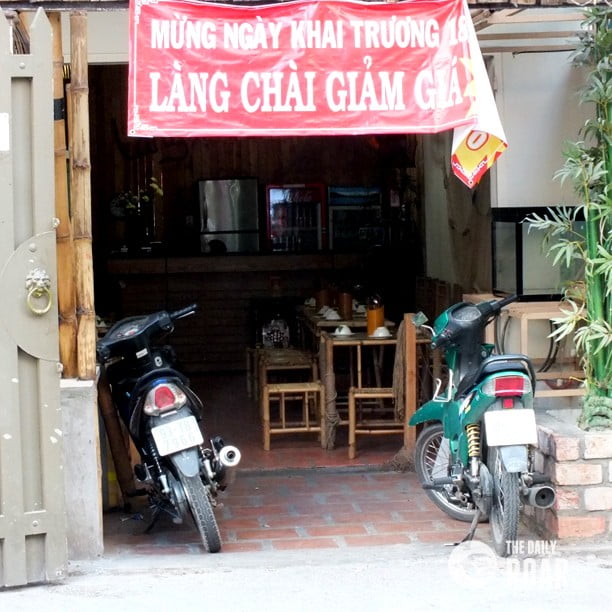 If you're hungry, there is a huge selection to choose from. In addition to Vietnamese cuisine and the ubiquitous fast food outlets there are excellent and inexpensive Chinese, Japanese, Indian, Italian and French restaurants. You really need to try Pho, a traditional Vietnamese broth made with vegetables and meat or fish. From numerous roadside vendors there are Banh Mi – the term actually means bread but is generally used to denote fresh-baked, crusty bread rolls filled to order with just about anything you can imagine. Or Banh Bao, large dumplings filled with minced, spiced pork or beef, vegetables and hard-boiled quails eggs. Or endless varieties of spring rolls filled with vegetables, meat or seafood. In many small eating places it's possible to get a good traditional meal with side dishes and a mug of iced tea for less than $1.50. However, be aware that these places may not have western eating irons so you may want to brush up on your chopstick skills in advance.
Just in case this all sounds like an uncritical paean of praise to life in HCMC, I must add a word of caution about traffic. It's something many visitors complain about, and I have to agree that they have a point. Friendly and helpful Vietnamese people turn into maniacal extras from a Mad Max movie when they sit astride a scooter. And there are an awful lot of scooters here (over five million at the last count). The Vietnamese Highway Code (if there is such a thing!) appears to be rather like the Pirate's Code – guidelines rather than actual rules. Stopping at red traffic lights seems to be optional and pedestrian crossings are purely decorative. If traffic is especially heavy (which it often is) large numbers of scooters will take to the pavements, weaving round pedestrians while tooting furiously. In some areas pavements are little more than scooter parks, forcing you to walk in the gutter, dodging passing vehicles. It's scooter carmageddon, and initially disconcerting if you are used to the genteel road manners of the west. Don't take it personally; they aren't really trying to kill you. Well, not just you. All you need is patience, a positive attitude and a really big stick. OK, I'm kidding about the big stick. Probably. The density and bustle of traffic gives HCMC a high-energy, in-your-face feel – the only other city I have spent time in which has a similar ambience is New York.




However, apart from the traffic HCMC is a very pleasant city to stroll round, admiring the many French colonial buildings in pleasant, tree-shaded streets and stopping frequently at cafes and restaurants. And I hope that if you get outside the main tourist areas you will find, as I have, friendly, honest and welcoming people, interesting places and cheap prices.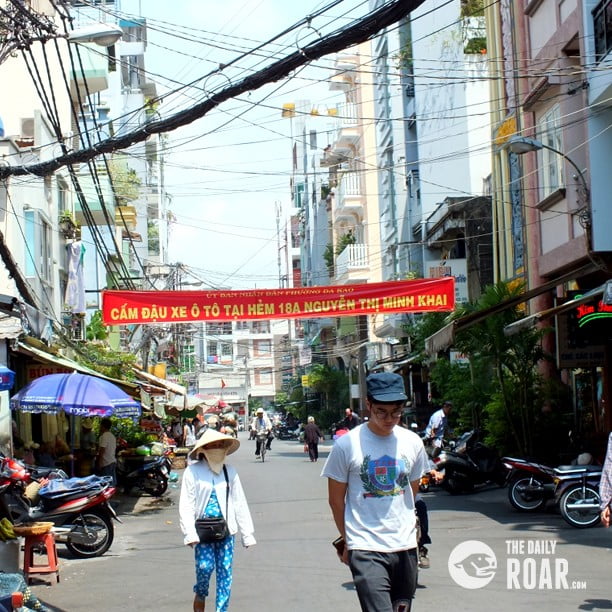 /// Written by Steve macGregor, Vietnam